SocialPilot Review ~ Presenting a social media app to help you share to hundreds of Social Media Accounts with a simple click!
As a blogger, one of the social media tools I have been using that has tremendously improved my posting experience is SocialPilot. This very easy-to-use tool allows me to do three things;
Link my blog's rss feed url so articles I post on my blog instantly get spread all over social media.
Manually schedule campaigns that will be posted at any set time in the future.
Create and post campaigns instantly to selected social media accounts.
If you've been blogging and using social media as a platform for exposure, you know how much pains it takes to manually share to different accounts and groups.
With over 10 social media profiles, manually sharing recent articles or interesting items on these profiles drastically reduces production time. This of course makes you less productive.
The solution is to get a tool that will help you effortlessly post to your numerous social media accounts without risk of being banned. I think you need to give SocialPilot a try.
There are tools out there that do the exact same thing but at the price of your leg. I believe social posting tools don't have to be expensive.
Socialpilot Review – How it's so simple to use
Let's look at some simple things to do to start benefiting from this user-friendly tool.
First, create a free trial account 
One of the first things you may want to do is link your social media accounts.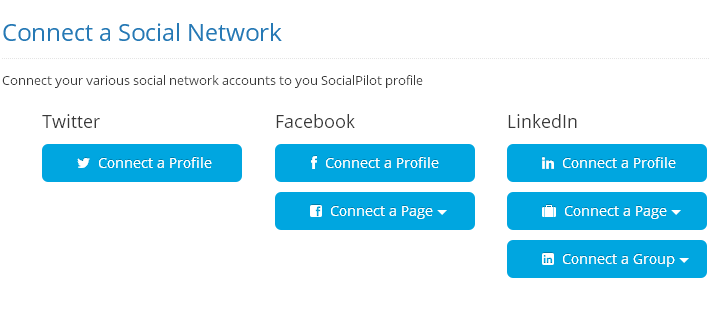 At the moment of writing this review, you are able to to connect Twitter profiles, Facebook profiles and pages, LinkedIn Profiles, Pages and Groups.
The next thing is to put these social media account in different groups. Groups will help you put your multiple accounts together to easily share posts and contents.
Creating and Scheduling campaigns!
What I love about this tool is the ease to create and instantly share a post to all social media account or schedule it to be automatically shared at any future date.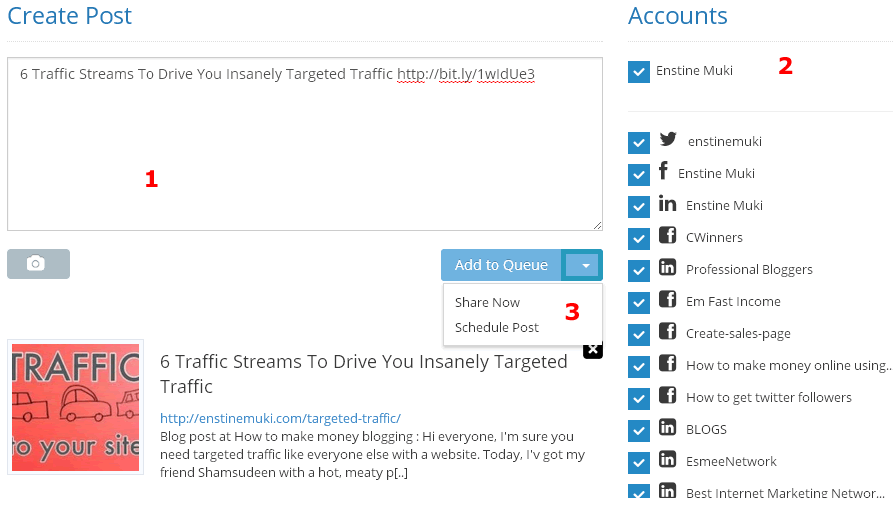 In this image;
1 – Type your text and url to be posted. Note that your url will automatically be shortened according to your settings
2 – Select group to post the message. Once a group is checked, the member accounts will automatically be selected
3 – Select when to post. "Share Now" will instantly start posting to different accounts.  The "Schedule Post" option will pop up a calendar enabling you to set a date in the future.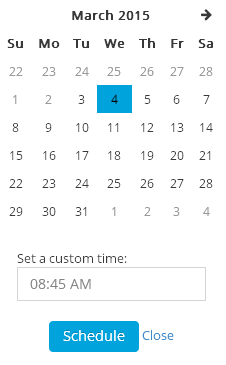 Adding our feed
This is the biggest time saving feature. Often, after hitting the publish button, you'll have to start jumping from one social media platform to the other. With SocialPilot, this task becomes redundant.
All you have to do is add your feed url once and each time you publish a post, this tool will take over. This will also help eliminate some post sharing plugins you have sitting there on your blog and wasting your resources.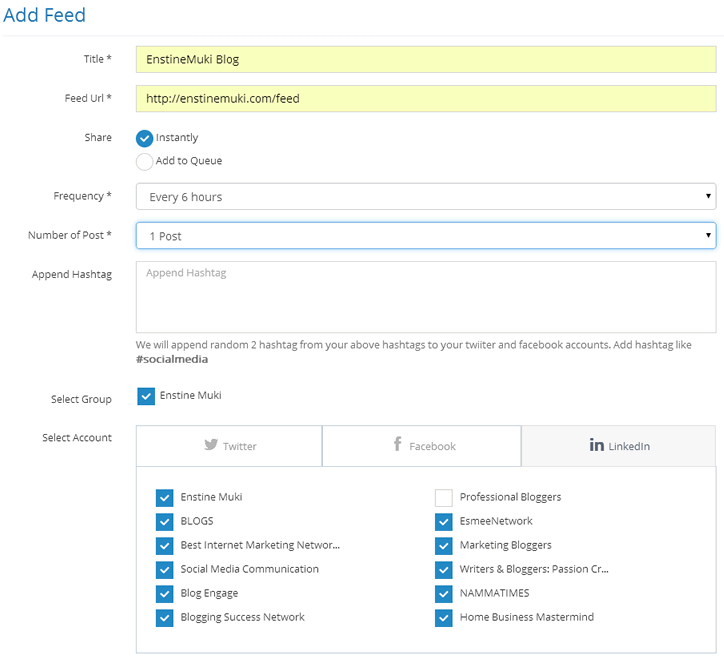 Adding your feed to this app is quite easy. With a few options, you will have to do this exercise once 😉
Shortening long post url
LongURLs in post often are a problem. This makes things even more difficult with Twitter where character limit forces users to count their letters.
SocialPilot has 3 options;
Don't shorten at all
Use Goo.gl (default)
Use bit.ly
I chose to go with bit.ly because of the click tracking facility. Here are stats for one of my posts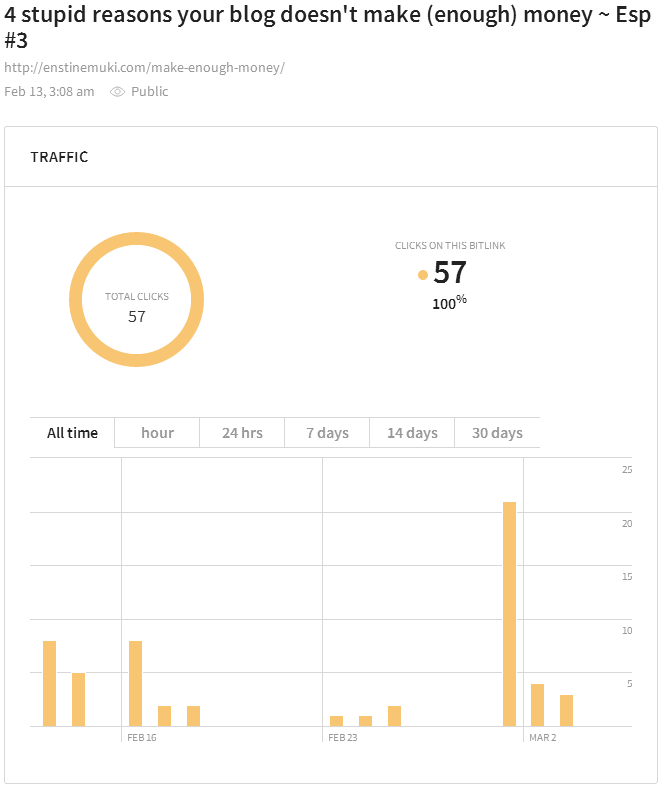 Plans & Pricing
Socialpilot is cheapest in the industry so far. Prices are quite affordable for the premium service.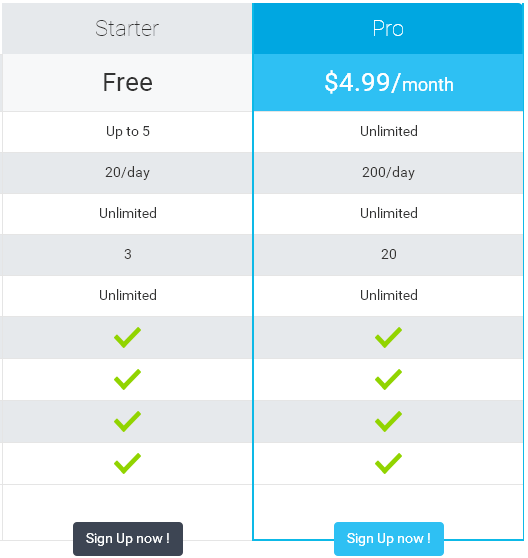 My expectations
SocialPilot is good so far. I'm a satisfied user. However, Google Plus, one of the most used social media platform is still left out.
I have nevertheless spoken to the guys behind this platform and they assured me that this will soon be available in the next updates. Kudos!
Have you used this tool before? Let me hear from you about it. Drop a comment below