I think this is a crazy topic I want us to argue on today. I feel like I already know where most of our thoughts are but I still want to hear it out.
I have been blogging for close to 3 years now and there are 3 things that keep bloggers together – Content Publication, Guest Posting and Commenting.
Blog Commenting is the most interactive activity that generates more results in terms of networking, traffic and backlinking. We probably know how this has grown over time. The outbreak of commenting tools is indisputable proof that people like the conversation on blogs.
Must Read: Hidden Blog Commenting Trick For Huge Traffic & Networking!
Some however think otherwise! They think comments should be taking down from blogs. CopyBlogger as we know removed comments from a popularly known blog.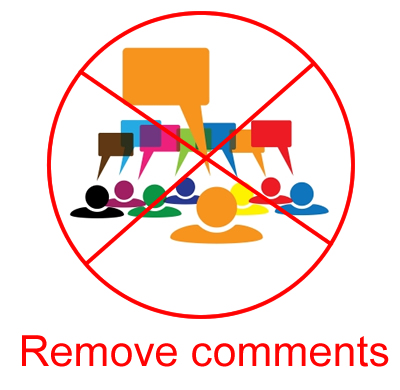 Some common reasons for removing comments;
Comments generate broken links that may lead to broken SEO
Dealing with Spam
Having to moderate comments (for blogs with large audience)
No time to reply to comments
Etc
While some of these reasons may be considered lame, some bloggers still think not having comments on their blogs is a better position.
Let's talk…
I love comments on the comment box below (yeah you now know my position) and I love your point shared on the Speakol widget below.
What's your opinion about taking off comments from blogs? Are you for or against comments on blogs?