Like it or not, readers really do judge a book by its cover.
The book content may be sensational but if the cover is lacking in some way the readers will skip the eBook.
I am convinced that even though my old blog was a fairly reliable source of information in my niche I struggled some because my formatting was terrible from a blog post perspective.
Blogging From Paradise has been a different story. By doubling down on blog formatting I made my posts easy on the eyes.
You can craft a brilliant blog post bursting at the seams with helpful information but if you package it poorly you will struggle to drive blog traffic.
Most humans live entirely through their 5 senses.
Appeal to this tendency by properly formatting your blog posts.
Before you write your next blog post follow these smart tips.
Pictures Please
Post eye-catching pictures to grab your reader's attention.
Like it or not, folks love eye candy. What better way to draw in prying eyes then by leading off your blog post with a clear, eye-popping image?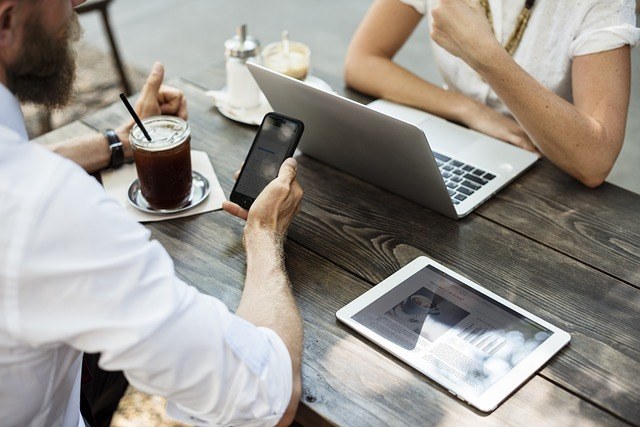 Share at least 1-2 images in your blog posts. Format the post effectively by remembering this idea: 1 picture says 1000 words and seemingly adds 1000 words to your blog post.
Short Paragraphs
Write short and sweet paragraphs to format your blog posts intelligently.
Readers enjoy scanning your posts.
Make it easy for someone to sift through your post effortlessly by crafting super short paragraphs.
Avoid making the disastrous mistake of writing long, block-shaped, run on paragraphs. I have seen a few bloggers who write, edit and publish posts from their phones creating run on paragraphs. These types of posts are virtually impossible to read for more than 5 seconds because you'll go mad without a sense of contrast, or tempo, via a paragraph break.
Short and sweet wins in the paragraph game.
Headers
Use H2 and H3 headers to break up your blog posts effectively.
I tend to add at least 3-4 headers to each of my posts on Blogging From Paradise.
By adding headers to your posts readers seamlessly shift from paragraph to paragraph and pause to soak up important points that you wish to stress through your use of headers.
If you share 10 tips to drive blog traffic, the header tips for increasing blog traffic drill home the points you wish to make.
Headers break up posts powerfully to enhance your reader experience.
Bullet Point Lists
Bullet point lists are perhaps the ultimate tool for formatting a scannable blog post.
I know of fewer elements that craft a more visually appealing post than bullet point lists.
Add one to two of these lists to each blog post you publish. Break down key actionable tips. Help your readers scan and digest your content seamlessly.
Bold and Italics
Toss in some bold lettering in addition to italic-font lettering to create flow through your blog.
Reading a post with uniform font can be a bit boring, especially if the post spans 1000 or more words.
Add a few bolded out words to spice things up. Snag your reader's attention span with an italicized sentence you want to accentuate.
Use both bold and italics lettering to make words or phrases pop up in reader's minds.
I prefer to add humor through the use of bolded or italicized words or phrases to make my readers chuckle, drawing their attention to my little jokes.
Your Turn
What tips can you add to this list?
How do you effectively format blog posts?
Blogging eBook
Is your blog missing a few key elements?
Buy my eBook to find out: