47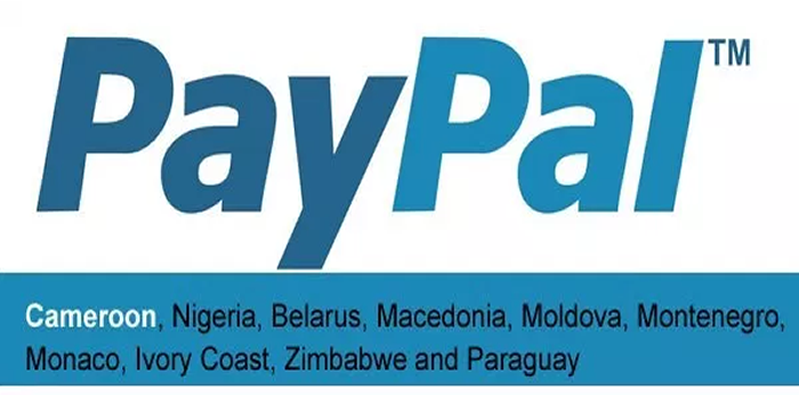 Paypal Cameroon – How to open a verified account quickly (2019)
Paypal Cameroon – the excitement!
Paypal has finally arrived Cameroon, Nigeria and some other African Countries, excluding Ghana. Though this first phase looks like half-baked cake, it is still useful to Cameroonians who want to do online Payments.
Internet users in Cameroon have been wishing for this expected move from Paypal years ago. This expansion therefore seems to be meeting a pressing need.
Though it's now easy to sign up for paypal from Cameroon, there is still a limit…
Paypal is being very careful as it moves in slow steps. This first phase of coverage will only enable Cameroonians make Payments online – no reception or withdrawal possibility yet.
What this means is you can't receive payment or transfer funds from your Cameroonian Paypal account to any Bank Account anywhere in the world. So for the moment, money is moving in one direction -> out of Cameroon.
I have helped so many Cameroonians pay and buy stuffs online. So if you are just on the buying end, you are surely covered. The only thing you need is a Debit/Credit card from a local Bank to verify your Paypal Account and fund your buying transactions.
Most recommended prepared card is the UBA Africard. This helps you verify your Paypal account and buy more stuffs online. I'm also currently using my ECOBANK VISA card with smiles. So if you are in Cameroon and happy about the new development, go get UBA Africard, BICCEC VISA, Afriland VISA, ECOBANK VISA, etc to be complete.
Paypal Cameroon is still limited!
You cannot fund your Cameroonian Paypal account.
While this does not seem to be a big problem, it is a serious limitation. Without any bank account attached to your Cameroonian Paypal account, funding your account is practically impossible. With your debit/credit card linked, Paypal only serves as a middleman. The funds actually don't get stored in your Paypal account.
When you make a buying transaction, your card is debited and funds sent straight to the seller, with no deposit in your paypal.
Here is what happens…
You create a free Paypal Cameroon account.
Verify your with a Debit/credit card from local source.
Deposit funds in your card.
Then do payments through Paypal.
Paypal will bypass your Paypal account balance, collect funds from your card and do the payment on your behalf.
How to sign up for Paypal while in Cameroon
One of the things Paypal has succeeded to do is simplify the signup process. Some of these merchant platforms make things really hard. But Paypal has completely delt with unnecessary long signup forms and complex verification processes.
First, go to the website here and click the Signup button
This will bring up the next page where you fill a simple form and submit. The instructions are quite simple to follow.
How to verify your Paypal Cameroon account
A verified Paypal account is an account that has no limit on amount transacted within a month. While to verify a US Paypal account is still a hard task, verifying a Paypal Cameroon account is very simple.
To completely lift the limit on any US account, you need to validate your address (provide utility bills), ID (provide ID card, Passport, Drivers License) , attache a bank account, link a credit card, submit your social security number, etc. You see this is quite of a job.
To verify your Paypal Cameroon account, go to Paypal Cameroon website and create a free account. Next, add your debit/credit card. Follow Paypal instructions to confirm the card. That's all you need.
Most of my blog readers are from US, India, Nigeria, etc. I know Indians have issues too with Paypal and Payoneer. I wrote about it in this post.
Other Merchant option for Cameroon?
The simple truth is that there's been a lot of tech changes since those early days. Today, Cameroonians have other online payment options than Paypal.
A simple search will reveal quite a number of institutions that provide online business facilities. You may want to quickly take a look at 2checkout or Payoneer as alternatives to Paypal Cameroon.
The good thing is that these merchants still allow your buyers to pay with their paypal accounts while your funds are transferred to your Card or local bank account.
I'd like to hear from you in the comment box. If you are Cameroonian, let me know what you think about Paypal Cameroon. If you are from a different country, tell us your experience.
And for my friends in Nigeria, how are you guys moving with this new development?