MoboMarket is the excellent Google Store Alternative and the all-in-one Android Market & Android Manager App offering Android Market , Android Games Download , Android App Download , Android Backup , Android file Manager and many more.
MoboMarket brings to its users hottest games and apps in an easy to use, easy to navigate and an intuitive user interface.
We are looking at MoboMarket today in 3 phases;
Google Play Alternative or Android app store
Android App and File Manager
Smartphone PC management too!
Before we get to these details, you may want to quickly download the app.
– > Go to mobo market free download for android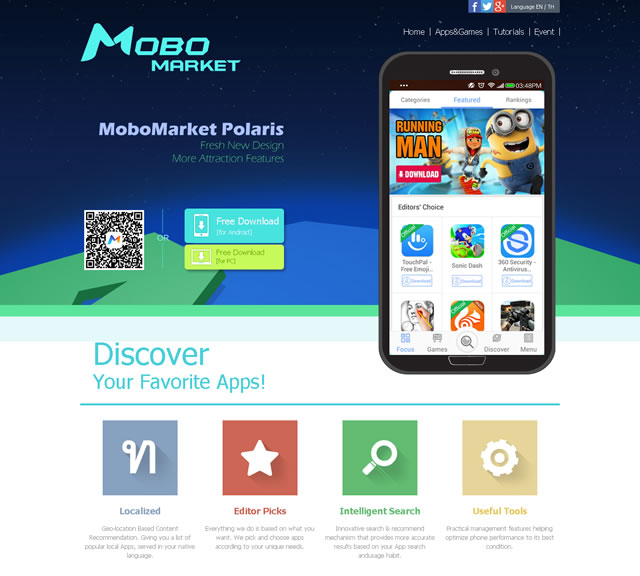 Mobomarket free download for Android
1 – Google Play Alternative
If you'v been an Android user for sometime now, you certainly have known that one of the top places to go to for Apps and games for your Android device is Google Play.
But today, we are excited to note that there is an alternative to Google Play called MoboMarket. This of course goes beyond the limit of offering apps and games download to allowing you manage files and applications on your phone locally and through PC.
While we will be looking at MoboMarket for PC shortly after, I want to quickly state that if you are a mobile game lover, mobomarket for Android is one free Android game store you won't want to miss.
MoboMarket for Android V 4.0.5.8!
From personal experience, what I love most with MoboMarket for Android is the ease it offers users to access different items in the store.
The interface is easy to use with header categories and sections to make things easier to find. There are also buttons down at the bottom of the app that can navigate you to the Focus, Games, improved search, Discover and the Menu.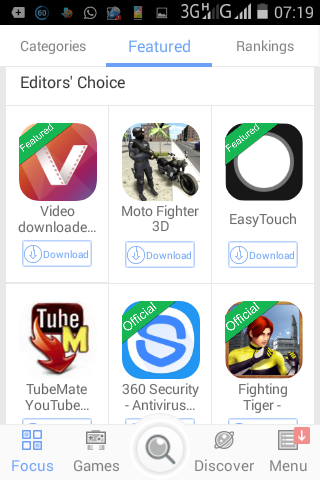 Click here to download mobo market for android.
2 – Acessing apps on the Menu
The Menu at the bottom gives you access to a couple of tools to help optimize and speedup your device.
Not only that:
You are able to manage your downloads, apps updates, connect to PC, share files with other Mobomarket users and Bluetooth enabled devices, etc.
– > Apps Uninstaller
The Uninstall tool allows you to easily remove installed and system apps from your device. However, it's a risky step to uninstall pre-installed apps so you are advised to proceed with caution.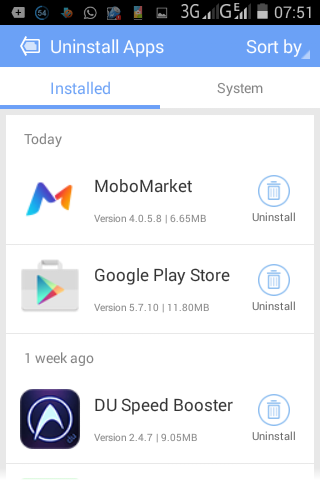 -> Device Cleaner
One of the tools that come with MoboMarket V 4.0.5.8 is the Device cleaner (Android cleaner in previous versions). This allows you to scan through and Keep your phone clean – This tool is an easy way to get rid of unwanted files from your system, thus creating more space and maintaining your phone fast.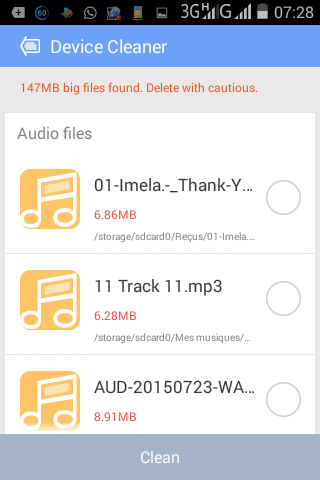 -> Power Saver
One of the main issues we have with Smartphones is the fact that many apps run at the background (and some without our consent) and this heavily drains your device battery.
Mobomarket Power Saver allows a quick way to stop some of these running apps thereby saving a great deal of power.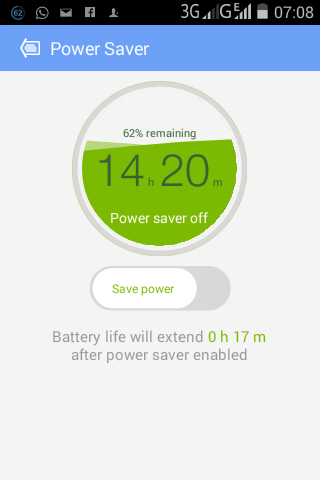 -> Startup Optimizer
The Startup Optimizer allows you to enable/disable startup items (programs that boot automatically with system startup) So you don't get programs running until they are needed for their purpose.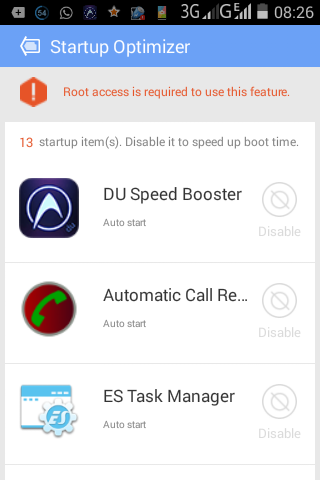 – > File Sharing
One quite exciting feature with version 4.0.5.8 is file sharing. This allows you evidently to safely share files with other MoboMarket users. It also enables you to connect to other Bluetooth devices to share files.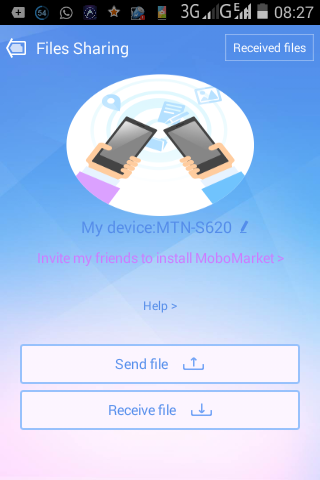 3 – MoboMarket for PC – Smartphone to PC
MoboMarket is also an interesting and exciting PC app to manage your Android Smartphone. As mobile phone users, we know there are often  needs to hook our phones to PCs.
Though today's smartphones will just connect as storage devices, you agree with me that there is need for an app that connects to different areas of the phone.
While most smartphones come with specially designed software, Mobomarket is what you will need to extend those functionalities.
Once connected, it allows you to ;
Backup your phone,
Send and read SMSs,
Download and install apps,
Transfer files from PC to phone and vice versa,
etc.
Don't still know how to use Mobomarket on your PC? Check out these very detailed and well illustrated tutorials. Click here!
Let me hear from you!
Have you ever searched for mobomarket free download for Android? Do you have it installed on your mobile device or PC?
Please drop a comment in the box below. Also share this post on social media