Every online business that wants to see success should build a list. Your list is your market place that's fully under your own control. The bigger your list and the more targeted it is, the more your profit (all things being equal)
A lot has been written about list building. But the industry keeps growing and changing. One of the factors that directly affects your success in the list building industry is the marketing tool. The choice you make determines the future of your investment.
While the market is crowded and at the same time dominated by a few giants, MailerLite is becoming more and more attractive. Having used this tool for over a year now, I want to share with you two of the most attractive features that keep me hooked.
Related: MailerLite Vs MailChimp
2 main reasons you should start using MailerLite for email Marketing right now
I'm not going into some other details about this platform. However, the tool is a full-blown email marketing equipment with form building wizards, beautiful and powerful html mail composer, integration with a cross section of other platforms, DomainKeys/DKIM and SenderID/SPF management, Free package to begin with, Autoresponders and a very powerful automation feature, etc.
But what are these 2 things that are so attractive about the platform?
1 – Inbox Deliverability and Open Rate
One of the main challenges of email marketing is being able to deliver straight to subscribers' inbox. Most of the mails we send end up in their SPAM folders and that's a huge problem.
Email deliver-ability can just be the reason you have failed in any attempt in email marketing. In Gmail for instance, apart from dealing with SPAM issue, you have to make sure your mails don't get shifted to the Promotions tab.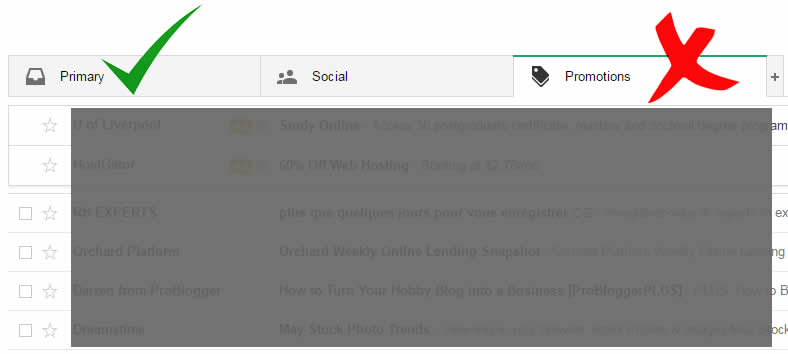 How do you know your mails are delivered straight to inbox?
A quick way to measure your inbox deliver-ability is your OPEN RATE. This is the percentage of how many people on your email list open (or view) a particular email campaign.
Here is my open rate on MailerLite:
According to stats from smartinsights.com, these open rates for the different lists I have on MarlerLite are unbelievably above industry average.
I know there are other factors that affect email campaign open rates:
Campaign Subject line: The more attractive and relevant, the more the open rate
Campaign Sender Name: The more you are known and trusted by your subscribers, the more your campaigns get opened and read.
However, these two factors will only be  possible if your campaigns are delivered straight to inbox.
Looking at my stats, I feel comfortable to recommend you try out mailerLite now.
2 – Auto resend feature
My second most attractive features on MailerLite is Auto Resend. This is one most powerful tool that adds more value to the industry. It's an intelligent feature that makes your subscribers feel you are right there conversing with them.
This feature is very simple to understand. Here is how it works:
You create and send a campaign. The script tracks your subscribers who open and click links in your mails. After a set number of days, the script re-sends another/same version of the campaign to subscribers who took or didn't take an action.
For instance, you set the script to resend a friendly version of your last campaign to your subscribers who did not have the opportunity to open the original campaign.
The results is more and more engagement. According to MailerLite, Auto Resend can increase your OPEN RATE by 30%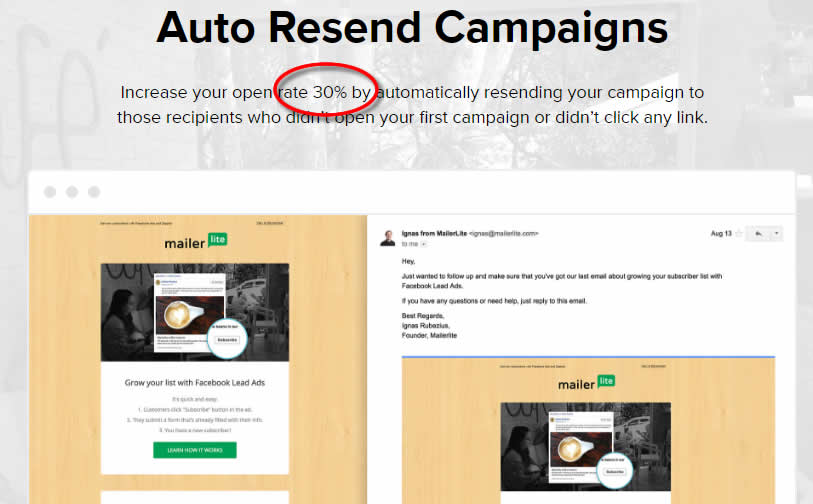 MailerLite has 3 types of Auto Resend Campaigns:
dd a personal message above your second campaign body. Your second campaign body is the complete content of the first resent campaign
I have always gone with option 2. This allows my campaigns to be more personalized while maintaining the content of the original message.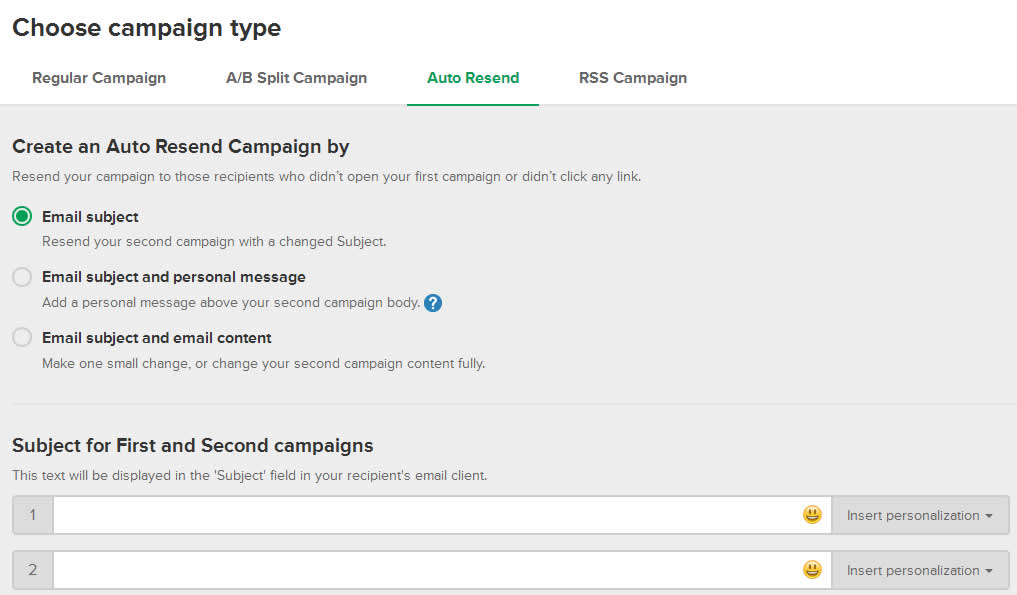 Auto Resend Rule
You will have to pre-determine who has to be resent the second copy of your campaign. At the moment of writing, the script has two options:
Subscribers who didn't open the campaign within a specified period of time.
Subscribers who opened but didn't click any link in the campaign within a specified period of time.
[thrive_link color='blue' link='https://enstinemuki.com/recommends/mailerlite' target='_blank' size='medium' align='aligncenter']Try out MailerLite here[/thrive_link]