If you want your web pages to be even considered for ranking on Google, you need backlinks. Without them, there is virtually no way of making it to the top of search engine result pages (SERPs).
Still, you will find some claiming to rank their websites without any backlinks. Problem with that is you probably cannot replicate the same steps for your niche, especially if it is a highly competitive one.
That is exactly why there is a third pillar of search engine optimization (SEO). Off-page SEO, aka linkbuilding, is how you can secure (and almost guarantee) high rankings on the SERPs.
Over the years, SEOs have come up with more than hundred ways of getting backlinks. Some work, some don't, and some ruin your website's ranking.
Google punishes some of these techniques, warns against a lot of them, and does not like any of them.
Today's list will focus on those that Google warns against and does not like. The simple reason for that is because these techniques will always work as long as backlinks are important as a ranking factor.
Should You Buy Backlinks In 2018? It's a question that keeps coming up.
So, what are these linkbuilding techniques that will never fail to work? Let's find out.
1. Linkbait, High-Quality Content
This is the technique that Google hates but simply cannot penalize. Linkbait content is a high-quality piece of writing that answers questions on your topic with as much detail as possible.
You probably have read about it on Brian Dean's Skyscraper Technique, although the idea existed well before him.
If you can write content that is better than the results on the first page and ask the right people to link to it, you will have more chances of outranking your competition.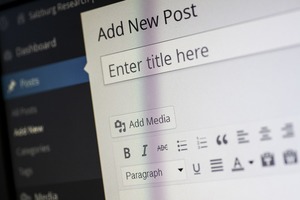 I always encourage content writers and bloggers alike to follow a content writing process that allows them to write better than what's already available. If you are just rewriting what others wrote, it will get you nowhere. But if you can have something more to add, you are on the right track.
Linkbait content can be in the form of new techniques that you use personally and can help the audience in your niche. It can be a possible answer to a question everyone asks, and no one has yet provided a reasonable response to. Or, you can write a pretty long and detailed case study that can help everyone involved.
The most important thing to remember when writing to attract backlinks is not only to write better than everyone else, but also provide more value to your reader.
Don't forget to optimize your posts to have the best CTR. That also affects SEO.
2. Guest Posting on Relevant Blogs
This is the technique that Google keeps warning SEOs about. Well, not particularly as I will describe it below. Google does not appreciate sponsored posts and is trying to find a way to penalize them.
Of course, they cannot track payment records for content published online as sponsored posts. But they penalize (or they wish if they could) blogs which pay or accept money for links.
However, the guest posting I'm talking about here is based on the first technique. You don't want to write guest posts only to get one additional backlink, but to have access to a larger audience.
Guest posting allows you to write high-quality articles on other people's blogs, get a direct backlink to your website, in addition to all the good karma that comes with it. This includes referral traffic, more backlinks to content on your site, more email subscribers, and if you run a business, more profitable leads.
This linkbuilding technique will always exist as long as bloggers only publish high-quality guest posts. Google (or any search engine) cannot penalize a blog for putting out content that answers the reader's question. That would go against their own goals.
3. Turn Keyword and Social Mentions Into Backlinks
If you run a business, chances are someone has written about you. Maybe it's a review; maybe it is a simple brand mention, or anything really. You can ask them to simply link back to your content since they have mentioned it. Of course, not everyone will do it, but those who will add your link can help your linkbuilding efforts show more results.
A little less known method, however, is turning keywords into backlinks as well. Most of the time, bloggers talk about a variety of subjects and simply don't have the time to find additional links to add.
So, they use a keyword in their articles without linking to anyone in your niche. If your content is well-written, you can simply ask them to link back to you again using that keyword.
You can monitor keyword mentions the same you would mention brand mentions: using alerts on Google and/or BuzzSumo. These two are among the best tools for bloggers.
You can set the alert for a weekly email of all mentions. All you have to do is find the emails of the content creators and pitch them your content.
It won't hurt if you make small gestures such as sharing and commenting on their content before bluntly asking for a backlink.
4. Grow Your Influencer Network
No, I'm not talking about Private Blog Networks (PBNs). That's a strategy to talk about in another article. Something along the lines of "How to Rank Today And Never Rank Again". As you can see, I'm not a fan of them. I have my reasons.
But what I'm a fan of is building a network of active influencers. These people are the ones who have the most authority in your niche, have a large following base, and they are active on social media platforms and on niche-related forums.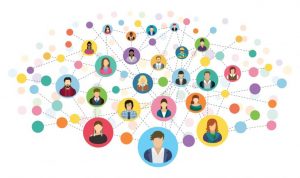 When you are associated with influencers, you start getting the benefits of being their friend. You can send them emails notifying them of your new content, your content updates, and discuss relevant news in your industry.
Once you build that great relationship, they will link to you and promote your content regularly and without you even asking. It's a mutual benefit relationship, though. You have to give as much you'd like to take. If you're not a happy sharer, this probably won't work for you.
Still, once you find influencers and connect with them, you are set to go. Just be careful not to spam them, and don't get involved with spammers.
Ryan's guest post here goes into more detail about that.
5. Broken Linkbuilding
This is a linkbuilding technique that Google hates and loves at the same time. This helps both search engines and webmasters provide the best user experience to users.
Most of the time, bloggers will write great posts, rank them high, be proud of them, and simply move on to the next one. During that period, some of the blog posts they linked to disappear, leaving their content with broken links that lead nowhere.
Your job is simply to create content that answers the same question for that link and let the webmaster know that his outbound links are not working properly and should be fixed.
Even better than that is you find all the bloggers who have linked to that broken page (or sometimes, a whole domain), and let them know that you have better content that actually works.
You will have a high success rate if your pitch is well-phrased to show that your content is quality and that the webmaster is benefitting anyway. That's why this technique will always work.
Conclusion
Linkbuilding in SEO is vital. You can try to ignore it, but I wouldn't really encourage you to focus all your time on writing content. "Publish and pray" does not work anymore, and it's time to get your marketing skills sharpened.
The five techniques I have listed above will work in SEO as long as backlinks are a ranking factor. Not only so, but because they rely on high-quality content, they will work virtually forever.
Let me know what other techniques you think will stand the test of time.
Don't forget to share!