I'm an Android lover but one of my friends is crazy when it comes to iPhones. He came visiting some few days back and we had need to connect his smartphone to my laptop.
IOTransfer 3 was what he recommended and I was just amazed how this app got things done so easily. If you are iPohne/iPad user, I'm super excited to do this product review to you, giving you an opportunity to get an excellent iPhone transfer software
IOTransfer 3 Review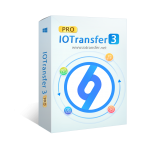 IOTransfer 3 is an iPhone/iPad/iPod file transfer and management tool, an excellent video download and converting app.
It allows users to easily transfer videos, contacts and photos from their iOS device to PC and vise versa. I personally see this as a perfect iTunes alternative as we were able to import, export, and delete more contents, including iBooks, Podcasts, Voice Memos, etc.
One of the things we did was download videos from YouTube so easily and watched them offline. It's not only limited to YouTube though. You can use it with several other video websites including Facebook and Twitter.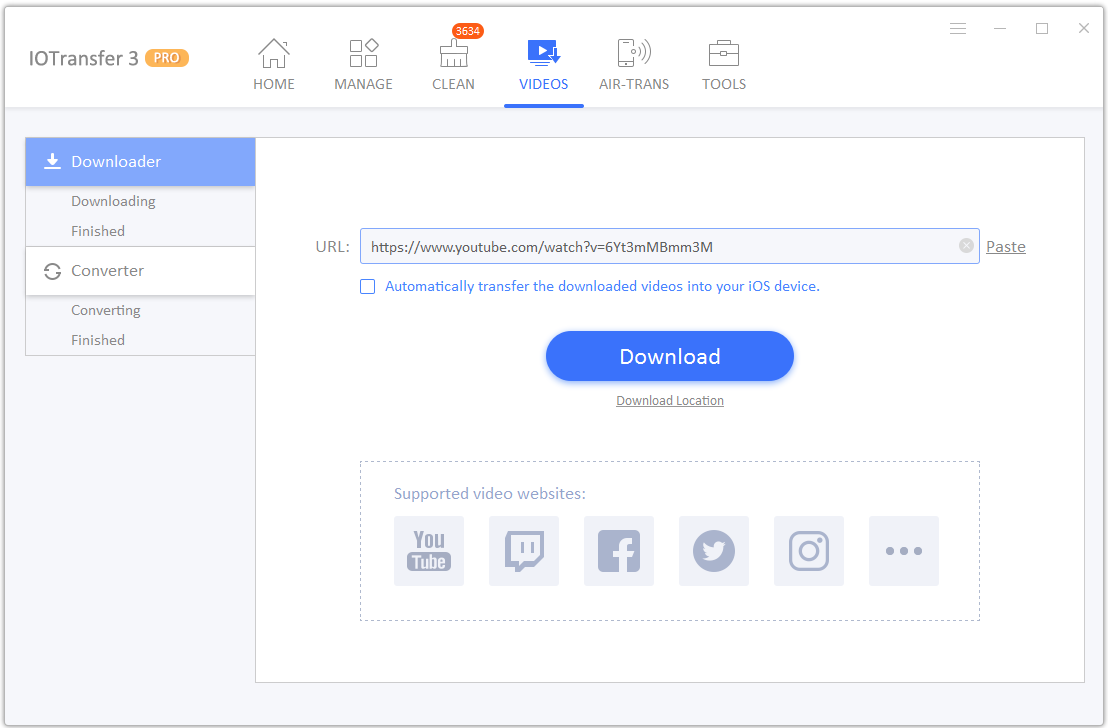 This video download feature also has functions to convert videos from one format to the other without tempering with quality.
We connected my friend's iPhone and he had actually ran out of storage space. But the IOTransfer 3 improved CLEAN feature allowed us to clear caches and junk files on the iOS device to free up more space.
One other feature we found (which we were not able to use because we were not on any local network) was AIR-TRANS. This allows you to quickly connect and move files between iOS devices and PCs within the same wi-fi network.
Free online video downloader.
I found an exciting online tool provided by IOTransfer 3. This is a free online video downloader. It allows you to download videos easily without having to install the software.
There are two options here:
Download the video straight to your PC
Download the video to your iOS device
Either way is good because of the inbuilt file transfer feature which allows you to move your files between both technologies.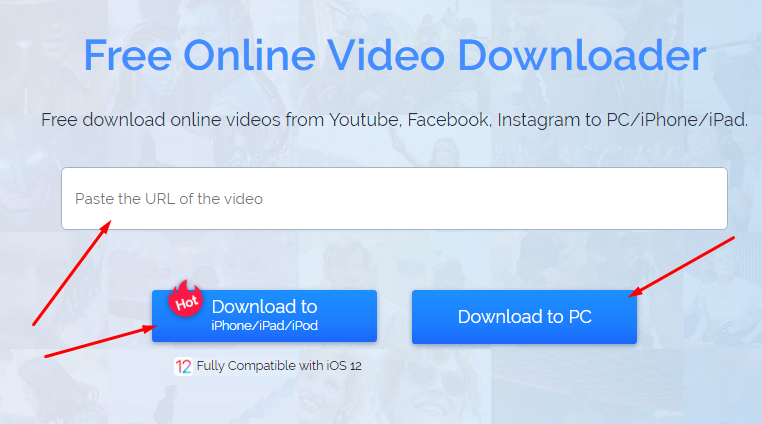 Note that you can download videos from Facebook, Instagram, Twitter, Twitch and from more than 100 websites.
YouTube video downloader
With the free video downloader I mentioned above, you can actually download YouTube videos. But there is a dedicated YouTube video downloader. This allows you to download videos from YouTube to your PC or your iOS device.
The videos can then  be converted to any of the popular formats and transferred between devices. You can connect and use the YouTube Video Downloader any time.
Some other basic requirements
I'm actually running Windows 7. But I found out if you have Windows 8,10, Vista or XP or Mac OS X 10.8 and above, you should be find.
For iOS devices, you need iPhone, iPad, and iPod touch with iOS 8.3 or later. More device details are iPhone 4s, iPhone 5, iPhone 5s, iPhone 5c, iPhone 6/6 Plus, iPhone 6s/6s Plus iPhone SE, iPad 2 and above, iPad mini 1 and above, iPod Touch 5 and 6