I have come across several phone management tools but IOTransfer 3 seems to be standing out with unbeatable features and user-friendliness in the iPhone Operating System market..
Whether you are Android or iPhone phone user, there is often this need to move your file from one platform to another, usually phone to PC.
While the Android apps are flooding the market, IOTransfer 3 is leading the iPhone file transfer software industry.
iOS is the Operating System for iPhones by Apple. Users of this popular mobile Operating System have constantly been on the lookout for an intuitive, user-friendly, iPhone/iPad manager and YouTube Video Downloader.
IOTransfer 3  Review – The answer to the iOS file management question
IOTransfer 3 is a 1-click solution to easily and quickly move music, videos, photos and contacts from your iOS device to PC.  Within the MANAGE tab of the app, you are able to import, export, and delete more contents, including Podcasts, Voice Memos, Apps, iBooks.
This iOS file managing app is optionally an iTunes alternative and YouTube Video Downloader with additional functionalities to allow you clear more caches and junk files on your iOS device to free up more space.
6 different powerful features and uses of IOTransfer 3!
Let's take a quick look at some key features of this exceptional iPhone transfer tool:
1 – One-Click Transfer
Moving your files between iPhone, iPod, iPad and PC with this tool is a one-click exercise. Of course you will have your devices connected to each other.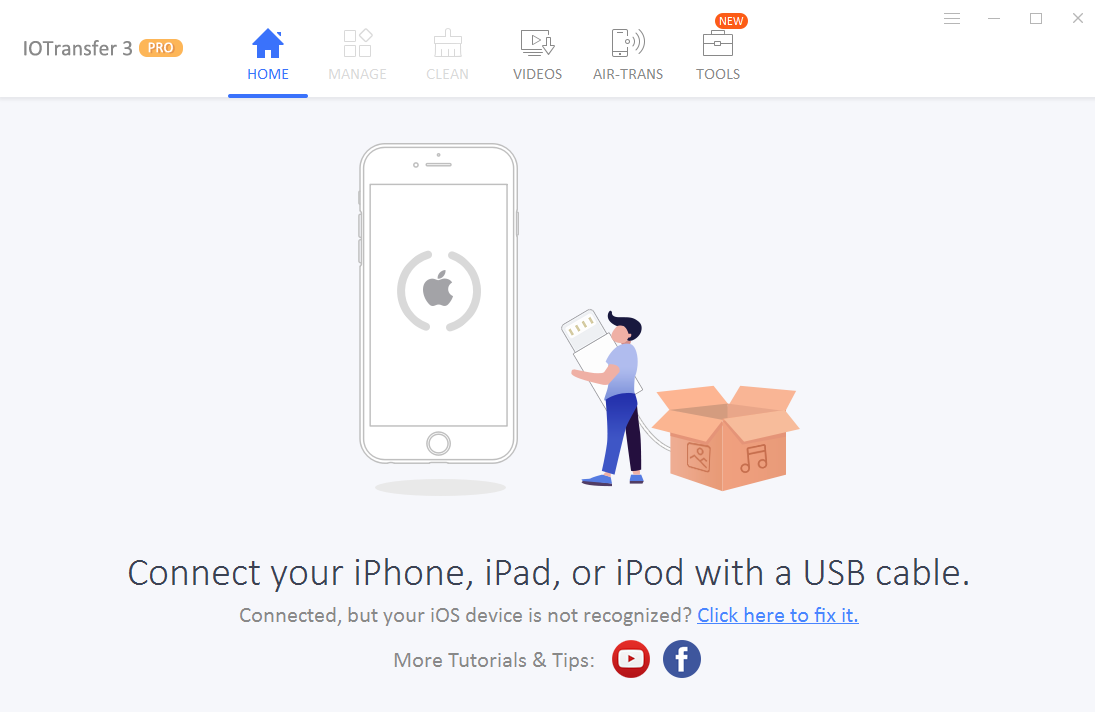 Once your devices are connected, you are going to find it quick friendly to start moving those files between the connected devices.
2 – Easy Video Converter
You are going to be able to move files across platforms, including video files. The next thing you may want to do is convert videos from one format to the other. This app allows you to convert videos to audio or other video formats like MP4, AVI, MKV, FLV, MP3 and more.
Note that using some tools will cause video quality loss in the conversion process. IOTransfer advanced Video Converter can preserve your original video quality, making it an excellent option in the market.
3 – Free Online Video Downloading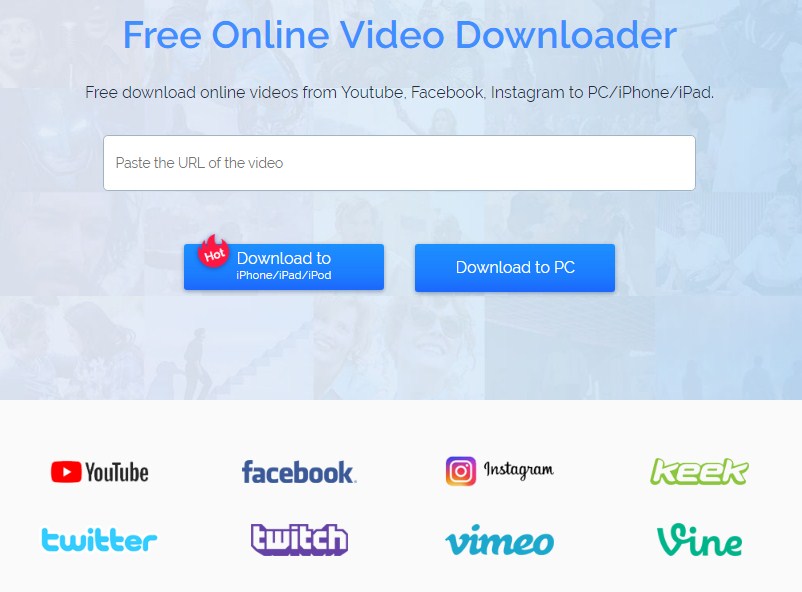 Besides having an advanced video converting feature, IOTransfer 3 is a powerful online video downloader.
All you should do is look up your favorite videos on popular online services like YouTube, Youtube, Facebook, Instagram, etc and download them with IOTransfer 3 VideoDownload function to PC/iPhone/iPad.
4 – AirTrans – Wireless Transfer
The IOTransfer 3 AirTrans feature allows you to connect to other devices via WiFi. With this, you are able to easily and safely manage, backup and bulk-delete files in local WiFi networks.
By harnessing the powers of Wi-Fi network, you can move videos, photos, music and document files from iPhone/iPad to PC without the restriction of USB cables.
5 – Easy & Safe Clean
If you want to free up space on your iPhone, iPad and iPod Touch , you will need this tool. It will scan and remove the junk files/caches in just one click.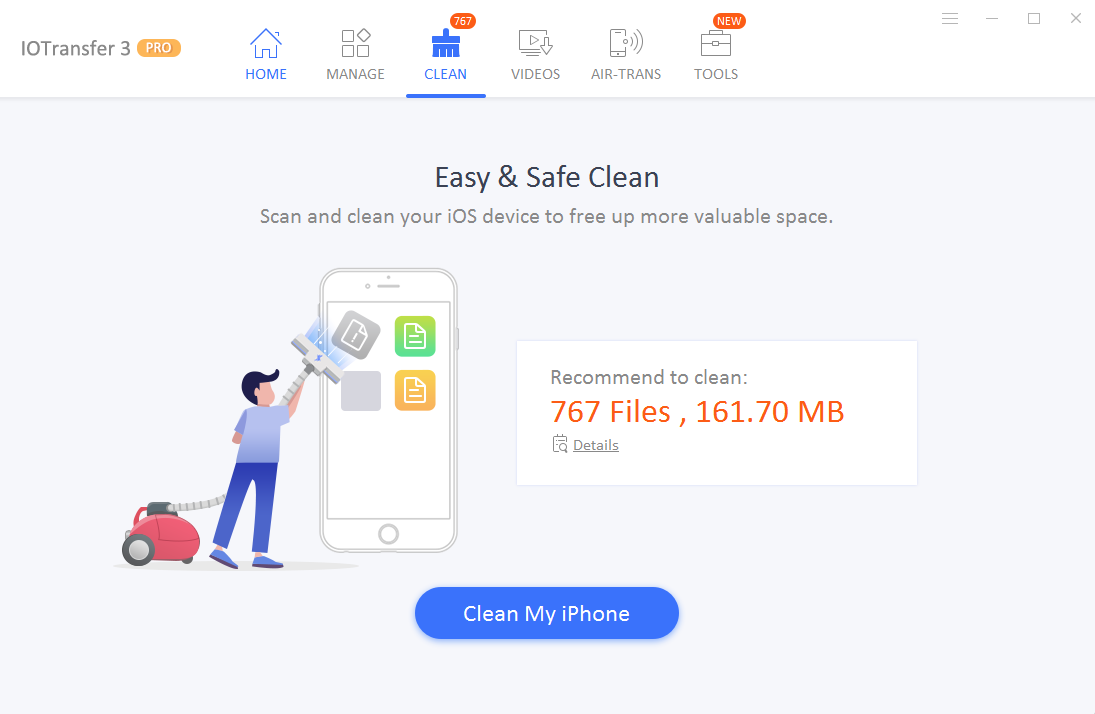 6 – HEIC to JPG converter online
HEIC (High Efficiency Image File Container) is default photo format in iOS 11.  it actually is a file container instead of a format.
Apple announced the support for HEIC/HEIF in iOS 11 and macOS High Sierra, and it means the images and Live Photos captured on iPhone X and other iPhone models in iOS 11 or later will be automatically saved in HEIC container and named with .HEIC file extension.
While moving image files between devices, you will certainly face the inevitable compatibility issue. But IOTransfer 3's Heic to jpg feature allows you convert your HEIC image files to the popular cross-platform JPG format.
New in IOTransfer 3
New Instagram Downloader helps you easily download Instagram photos and videos.
Newly supported importing and exporting Audiobooks from iBooks.
Newly supported importing files by drag and drop.
Newly supported viewing and editing ID3 Tags information to manage your song library with ease.
Newly supported importing and exporting the Contacts in TXT & CSV formats.
Newly supported canceling delete action within 5 seconds.
Adopted cloud analytics technology in Downloader to support downloading more online videos.
Accelerated the speed of loading your iDevice contents.
Simplified the connection process between AirTrans and PC.
Improved UI for a better experience.
Updated 16 multi-languages.
If you are iPhone, iPad or iPod Touch user, you may want to give this app a try and let me know what you think.