GuestCrew has resurfaced with a pretty interesting new feature called Influencer Marketing. This feature enables you to add more value to your social media accounts – Facebook, Twitter and Google Plus.
With Influence Marketing on this platform, you are able to reach a much more (bigger) audience, gain more exposure, grow your social media reach, make more friends and attract more traffic that can easily translate to profit.
Before I give you some more details, here is a question that's probably ringing in your mind.
What is Influencer Marketing ?
Let's see this definition from MOZ:
Influencer Marketing is the name we give to the process of developing relationships with influential people that can lead to their assisting you in creating visibility for your product or service. Check detailed meaning here
Wikipedia also has a definition so here is what it says:
Influencer marketing, (also Influence Marketing) is a form of marketing that has emerged from a variety of recent practices and studies, in which focus is placed on specific key individuals (or types of individual) rather than the target market as a whole. It identifies the individuals that have influence over potential buyers, and orients marketing activities around these influencers. Check out detailed meaning here
That's simply understood right? And that's just what GuestCrew has come up with so you don't have to worry about the next Google update striking you.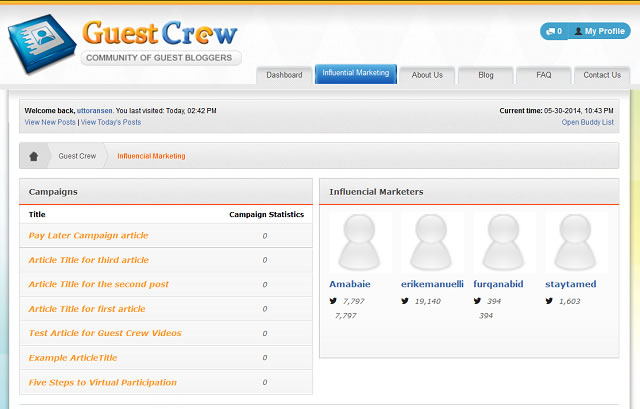 Another addition to GuestCrew is the nofollow tag. You remember the key reason behind Google penalizing most platforms is link abuse activity. PostJoint, MyBlogGuest and a couple others fell to this penalty. This pushed GuestCrew to re-strategize, building its platform to align with what Google requires.
So you can get content from GuestCrew published on your blog with the nofollow tag.
But hold on!
Here are 6 Traffic Streams To Drive You Insanely Targeted Traffic.
How to earn coins with Influencer Marketing?
Coins (on GuestCrew) are simply what you earn for tweeting or sharing others content – social promotion. You also earn coins for publishing guest posts on your blog. On some platforms, these are referred to as credits or points.
Log into your GuestCrew account. If you don't have one, it's free. Click here to join.
Click the Influencer Marketing link (Influential Marketing) in your blogger account.
Scroll to the social Campaigns section and add your social media accounts. Just click the add link.
NB: At the point of writing this post, Facebook option is still under construction.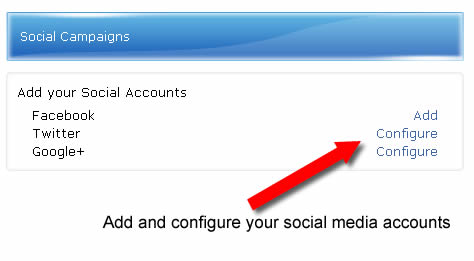 Click Configure to set the number of points – How much you charge per tweet or post action.
The guys at GuestCrew are proposing a maximum of 5 coins per action. If you go by this, and with 2 tweets, 2 Facebook Posts and 2 Google+ updates per day, that brings you to 30 coins a day or roughly 900 coins a month.
I set my tweets to 2 coins per tweet and 5 coins per Google+ update. Check out this image below: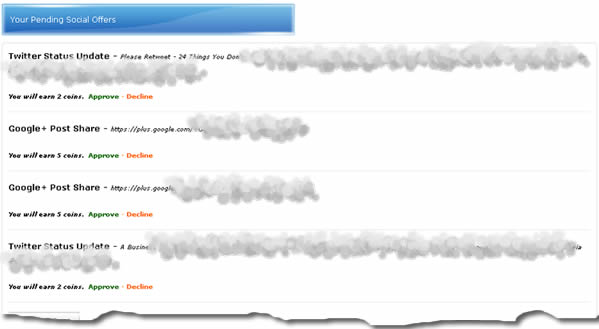 How to gain exposure and traffic with Influencer Marketing
Just as you are able to add your social profiles and get paid to post, you can as well add your contents (blog posts, Tweets, etc) to be shared by others and give you exposure.
What's interesting with GuestCrew here is that you can search through the database and invite influencers to share your content based on their popularity, price and of course whether they are genuine or not.
Go to your Dashboard and click on "Go Advertiser". Click on "Start a social Campaign".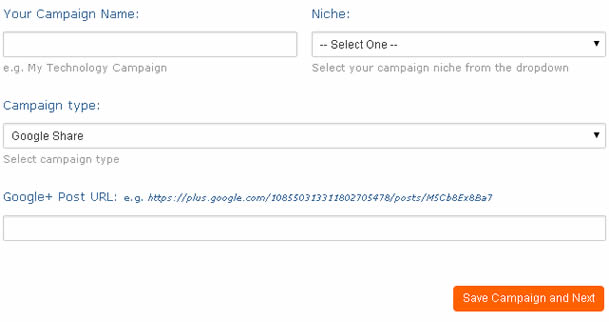 cashdonator-AdlinkMiddle Take note of the niche and campaign types. The type of campaign you select on the list determines the form field type that opens below –  If you select Twitter Status Update for instance, you will be presented with a textarea to type in your tweet. That field changes with different of campaign types.
One other point that makes influencer marketing on Guestcrew  effective is the fact that, as an advertiser, you select influencers to share your campaigns. This means not everyone can share your content and this safes you from wasting coins to some bot social accounts.
You are allowed to do your research before inviting any members to share your content and be paid.
The is hot stuff!
Do you want 1000+ readers a day? This could mean a lot, transforming your blog into a real money generating tool. You need to check out this step by step guide by Yaro Starak
Can coins be withdrawn to Paypal?
Unfortunately no! The coins you earn on the influencer Marketing feature cannot be withdrawn. The can't be used to run a guest blogging campaign either. They can only be used to run a social campaign.
This goes closer to my initial tweet to earn credits on EasyRetweet.com, later on implemented on JustRetweet.com.
Unlike the GuestCrew coins you earn from Influencer Marketing, the coins you earn from guest blogging campaigns can be transferred as cash to your Paypal.
According to GuestCrew founder, these social platforms – twitter, facebook etc, don't allow making money by posting stuffs to their platforms. So these coins are only meant for collaboration – promote others, earn credits – use it to promote your stuffs.
My verdict
This has proven to be a very successful way to gain exposure on social media.  Knowing the part social media plays in online business, I think the GuestCrew new influencer marketing feature is worth trying.
Let me know what you think. If you've been active on JustRetweet, EasyRetweet or ViralContentBuzz, you are certainly going to fine this another important addition to the list.