Quick run: Host1plus coupon 30% OFF -> use ENSTINE to safe up to 30%.
There are a couple of things to consider when looking for a hosting service for your online business. The price has always topped the list but we can't be limited to that factor.
Cheap doesn't always mean the best. For the most part, cheap represents low quality. But that's not certainly the case with Host1Plus.
Today, we have a plethora of webhosting companies confusing website owners who often don't know what's the  best option for their needs.
While the price looks attractive, another unavoidable factor is reliability. This stretches from server configurations, security to customer service.
Talking about customer service, I'm looking at staff qualification and response time. It's so embarrassing to be escalated from one staff to the other.
I have had that very bitter experience of having my support ticket moved to senior staff because the guys at the forefront lacked the technical qualifications.
Give Host1Plus a try
Now, I have been hosting sites since 2004 and have come across a whole lot of hosting companies. One of the things I have stuck to over time is customer service.
I had a bitter experience with 1and1 (was really bad in those days). I don't know about that service now but in 2008, it was a hard nut to break. The customer service was quite sick and needed immediate attention.
Host1Plus is different: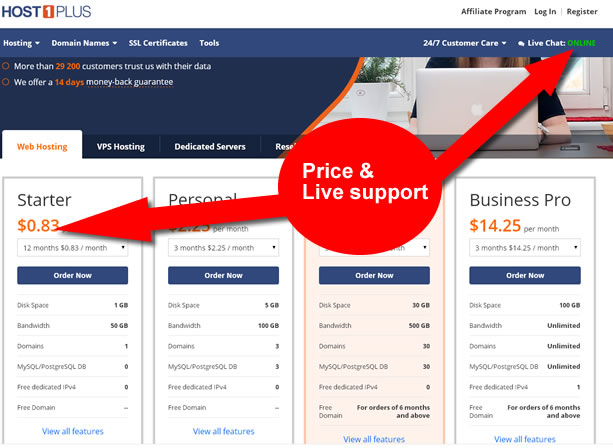 Sometimes, having a live service doesn't guarantee customer satisfaction. In the past, most of the live support departments used to be restricted to sales.
That's bad enough to tell us you are only ready to collect our money. What about technical support?
Escalated:
Yes! That's the error. Whenever you tried to get support, the agent will tell you he's there for sales. For technical queries, please send  mail to support@blahblah and then wait for a support staff to get back to you in 24 hours:
Then you are losing business while you pay the bills 😉
Reminder -> Use this host1plus coupon to save up to 30% on Web, VPS and Reseller hosting
Host1Plus live support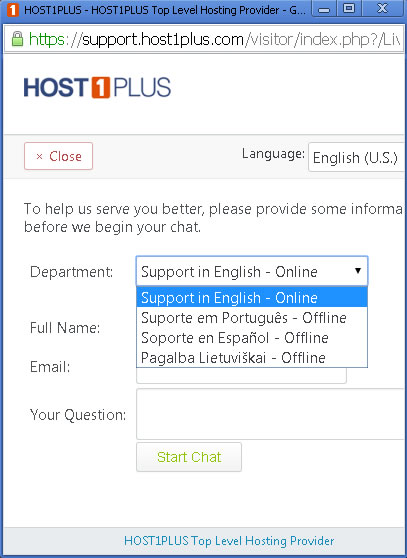 Support language has been a hidden factor. Not everyone with a website speaks English. Host1plus stretches to more International languages, making it more reliable.
I had a chat with a support staff and he made this declaration that pleased me: "… Remember that only our technical support is working 24/7" That means your technical queries won't wait for the next 24 hours!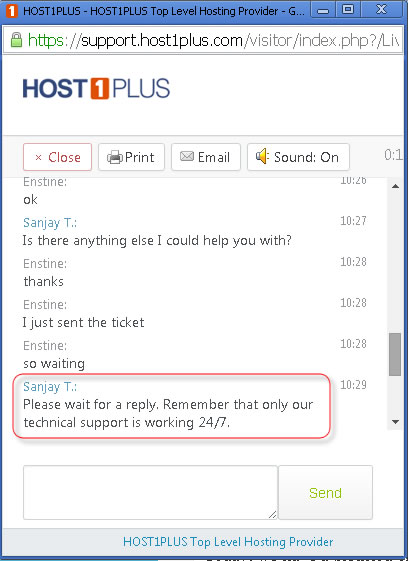 What does Host1Plus offer?
Host1Plus has a number of products in the webhosting industry for its clients. These are Shared Hosting, Dedicated Servers, VPS Hosting, Reseller Hosting, SEO Hosting, etc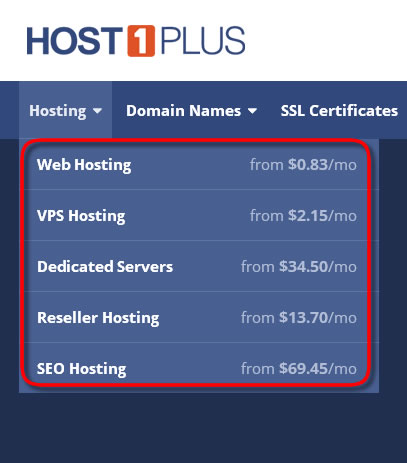 Host1Plus Server location
Where the server that hosts your site is located is a factor that affects your site's load speed. The distance between where your server is located and where your target audience is plays in the amount of time your site generally takes to load.
Host1Plus has servers located at different geographical regions to serve clients at close proximity:
Los Angeles
London
São Paulo
Johannesburg
Singapore
Frankfurt
Amsterdam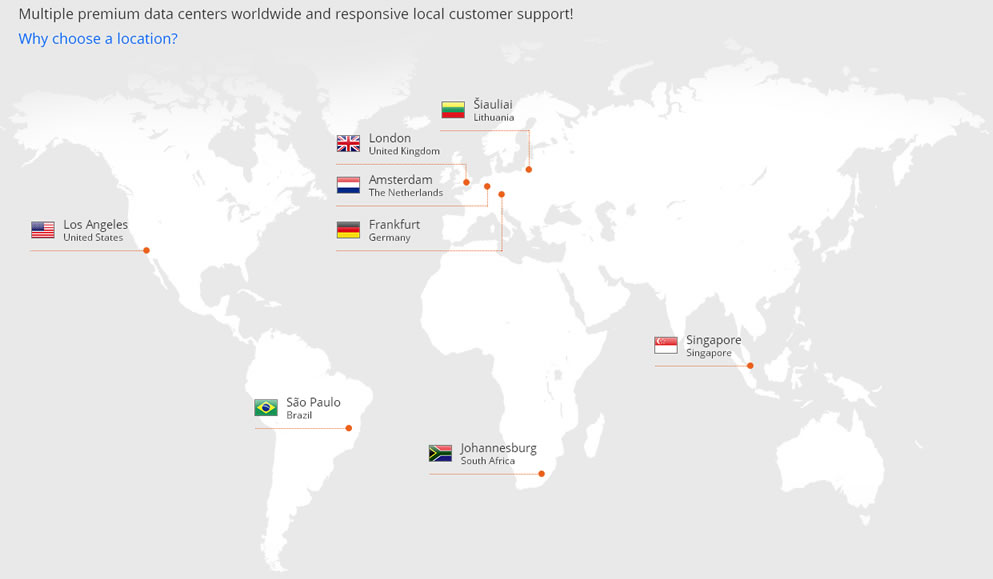 Applying the evergreen host1plus coupon code
To apply the coupon code and cuff off 30%, all you have to do is copy and paste in the coupon code field on the checkout page:

Here is sample order after applying the coupon code:
What do you think?
Are you satisfied with your current host? Are you hosting with Host1Plus? Please share your experience with us in the comment box below. I'll be excited to read from you.