Initially, I thought it was hard to create a Money Making Product. How stupid I was!
Sorry!
I think a lot of people still think it's some rocket science to be able to own a hot money making product online. This category of people just forgot their thinking caps back at home or simply, they have been living under an isolated bridge.
The good news is, it's easy to create a Money Making Product these days even if everyone thinks you are lame.
I want to share 2 product creation methods for dummies and I hope by the end of this post, you are going to connect the dots and come out with something that steadily generates income for you online.
My story!
Here is a bit of my story. This may encourage and cause you to work.
My first ever Internet Marketing product was a PLR ebook. (we will see details on PLR shortly). I never knew what I was doing but I decided I was going to give this thing a try.
I bought a dog training PLR ebook of 67 pages. Worked on it and gave it a personal touch. It costed just $47 and I sold over 10 copies for $27 each.
I knew close to nothing about marketing. I had no community online. I never even knew what blogging was. I have never been a dog training instructor. As a matter of fact, I didn't even have the tail of a dog by the time I took this product to the market. But I made over 300% profit.
Even if you are more stupid than I was, you can own your own product
Later on in 2011…
I created EasyRetweet and made over $10,000 in sales. Then sold it out for $13,500 to a member. I still was a newbie. Though with some PHP coding knowledge, I put on my thinking cap.
My friend Valentine from Nigeria, that same year created JustRetweet and sold on Flippa for $20,000. Valentine knows absolutely nothing about developing websites. But how did he do it?
Many more friends have products making money for them. They are not experts in product creation but they made it.
Why is it important?
The best way to make money online is by owning your own product. Affiliate marketing is a great way to generate income. But you actually will be working for someone else.
Here is the point…
For a product that pays $33.33 as commission per sale, you'll need 10 sales generate $330. What if you are a creator of that same product with 500 affiliates promoting it?
If your affiliates drive traffic and generate 1 sale per day each, you are sure to be banking over $400 per day. Does that mount up to $12k per month?
Product owners always make money!
If your product hits its market target, there is bound to be sales. That's money you are making. The problem is that most products are a waste.
Secondly, some don't have an affiliate program. Don't be selfish. If you want to keep all the money from sales, you end up not making sales. You can recruit affiliates to drive traffic and shoot your sales through the roof.
But how do you create a Money Making Product?
I want to build on the assumption that you are coming from no where;
You have no programming skills,
You are not even a nurse,
You know nothing about playing guitar,
You don't even know what it means to train a dog to sit,
You know practically nothing about playing golf,
You've never ever seen a garden before,
You know nothing in weight loss.
You've never dated before so you don't even have the least advise to give someone,
etc
So how do you go about it now that you know almost nothing?
I don't really think you are stupid. I just think it's the right time to start something.
1 – Start with PLR
---
PLR stands for Private Label Rights. Private label rights are a special type of right or license which you purchase where you are legally allowed to edit and publish the product as your own.
That means if you purchase a PLR product (software or article bundle), you are free to go ahead and change the way it looks, include your name as the author, customize it the way you want, set your own prices and keep 100% of the sales.
Some people think PLRs are completely dead. Though the industry has suffered losses in recent times, it's not completely ruined.
It still remains a source of vital information and something you can use to create a product that makes you money.
It just has to do with you getting to the right industry and choosing the right PLR product: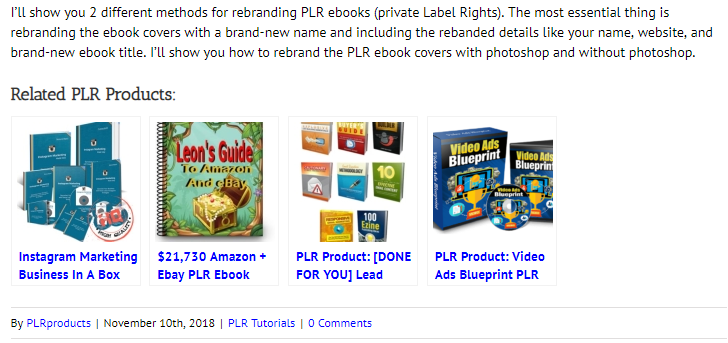 2 – Hire an expert
---
For the most part, this is a solid step towards creating a highly profitable online product. It's not always a simple thing to do though as it involves a relatively more important amount of investment.
However, the most important thing here is not even the money to invest. It's the idea which always is difficult to come up with.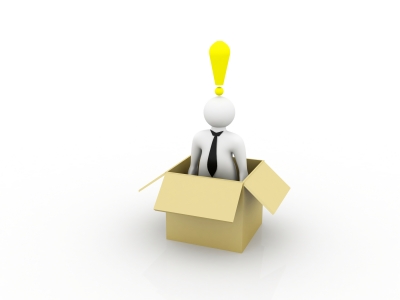 You must be able to think out of the box to get something uncommon. One reason why most of us fail is the fact that we are unable to come up with product ideas that make a difference.
Sometimes, we copy the ideas of very successful businesses and then struggle with the competition. Sometimes we copy the wrong ideas.
Why not sit and think to come up with something yourself? Why not pick someone's idea and add some uniqueness ?
Here are some case studies…
1 – My story
I created EasyRetweet.com just with the Twitter Retweet function. My of my friends named Valentine took it to the next level and added Facebook likes and Google Plus.
That made JustRetweet more awesome. But remember the owner (Valentine) has no idea what it means to code or create websites.
2 – Spencer Haws and his excellent SEO product LongTailPro
One of the most highly recommended SEO desktop app has been LongTailPro. Spencer, the founder and owner came from his own problems to build what later on became a very successful, money making product.
Spencer in his word is "NOT a programmer of any kind" With a background in banking and finance, he had that bright idea, hired a coder and became own of a million dollar SEO software:

Lack of profitable ideas is the reason you are broke. If you can give your brain a little work, you maybe able to come up with an idea that will lead to the next big thing.
Facebook, MS Windows, Pinterest, Twitter, etc, and even the Internet itself are all results of some people's ideas. What makes them different from you?
Where do you find the qualified experts?
Today, the Internet has made it quite easy to find the right experts for any project you can think of – from writing, design to development.
Go to Upwork, Freelancer, onlinejobs.ph and a host of other job sites where you have top experts in any field you can think of.
Thank you!
Are you a product owner? Let me know what you think about. Share your comments in the comment box below.