There are a couple of 4 Star Hotels in Douala Cameroon but recently, I paid a visit to Star Land Hotel during a Bloggers Hangout here in Douala. The exercise was fun and gave me the opportunity to interact with some hotel staff members and have a closer look at some of the attractions of the hotel.
Now, before I share my experience during the visit, I'd like to mention here that I added a category on my blog where I share interesting stuffs and try to promote my country Cameroon.
Today, I know some of my readers will be visiting Cameroon (and of course, those in Cameroon will be interested in knowing more about this 4 star hotel). That's why I have chosen to talk about a specific 4 star hotel that caught my interest.
There are going to be some more articles in this category that may not be directly linked to blogging, SEO, Web Traffic or Internet Marketing.
4 Star Hotels in Douala – Star Land Hotel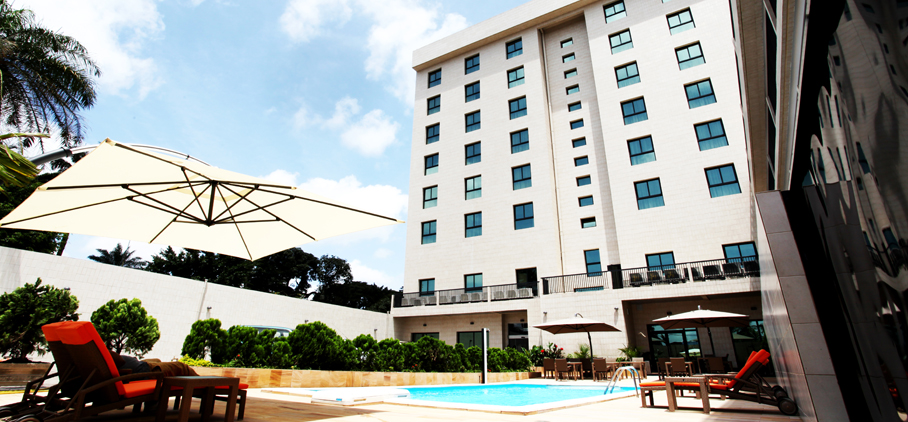 Star Land is a newly constructed hotel and that makes it more attractive to its guests. The reason is the new and sparkling nature of the facilities. Once something is new, it produces a higher level of satisfaction.
Located at Bonapriso, about 05 minutes away from the Douala International airport, this hotel seems to be the choice of most International visitors to town. The proximity to the airport, accessibility, friendliness of staff, safety and security, room comfort, a couple of freebies, etc have united their charms to make this hotel an attraction.
The rooms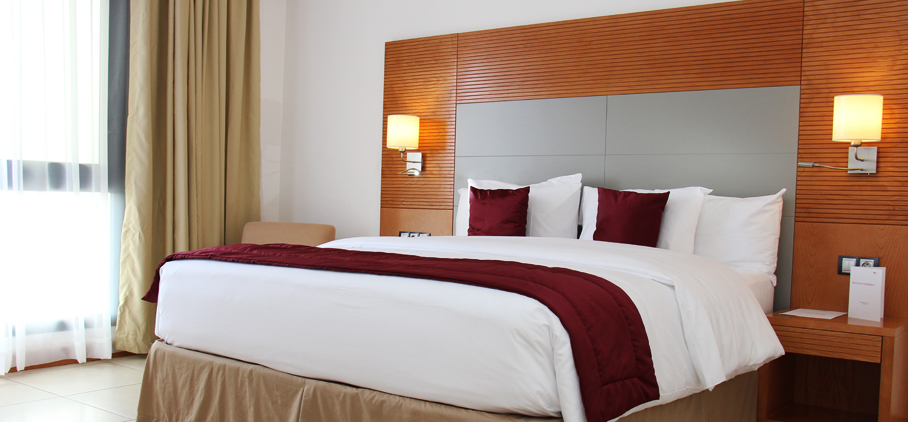 One of the things that make up the value of a hotel is the room comforts. This ranges from accessibility, bed comfort, room facilities, etc.
Star Land Hotel has three categories of rooms (Executive Rooms, Junior Suites and Master Suite) with a total of 75 rooms. While  there are some common features, there are some unique items that characterize the rooms in different categories.
Among the common facilities are free WI-FI for Internet, Phones for local and external calls, first-aid box, LED TV screen, etc. Here is more information
Are you visiting Douala – Check Star Land Hotel?
If you are looking for a 4 star hotel at the center of Douala, you definitely need to find out what Star Land Hotel can offer.
The food, the attractions ( Swimming pool, the Gyms, etc), free ride around town, free car to and from the airport, safety and security, etc are some of the services you get during your stay at the hotel.
Are you in Douala?
Do you need somewhere around town to spend the weekend? Are you organizing an event and are worried about where to find the perfect venue to cater for your needs?
Take a drive to the hotel premises at Bonapriso (82, Rue 1.225, Dominique Savio primaire) or check out this page for full contact.
During the bloggers hang out, I visited the 3 conference and meeting halls. Whether you have an event for 30 or 500 seats, these halls have been designed and equipped to meet your need. Here is more information you can check out.
Let me know what you think about this hotel if you've been there before.