Coming Soon or Maintenance Mode Page for your WordPress website is a must-have when your website is unavailable. With so many plugins available, which one should you choose for your coming soon page?
While each of these plugins can get you a professional-looking Coming Soon or Maintenance page, it is all about additional features, overall use and your level of expertise in the area that should be considered while making your pick. Here are our top six suggestions for you.
1. Coming Soon and Maintenance Mode
Coming Soon and Maintenance Mode is a perfect plugin for those that need their page working flawlessly in a matter of minutes.
This plugin can be used by people with no previous experience in coding, so it is our pick for bloggers, local business owners, or anyone, really. Everyone can create professional-looking Coming Soon, Landing, Sales or Maintenance page. All features are effortless drag and drop based, so no headaches.
Even though it is very simple to set up and requires no experience, it allows the end result to look impeccable. Coming Soon and Maintenance Mode plugin offers a wide variety of professional looking themes, which you can customize to fit your vision. A base of over 650000 pictures are also available – all of them being high-quality images, with filters inspired by Instagram.
With this plugin, the Coming Soon page doesn't look nice – there are additional and important features available to make it functional and benefit your business.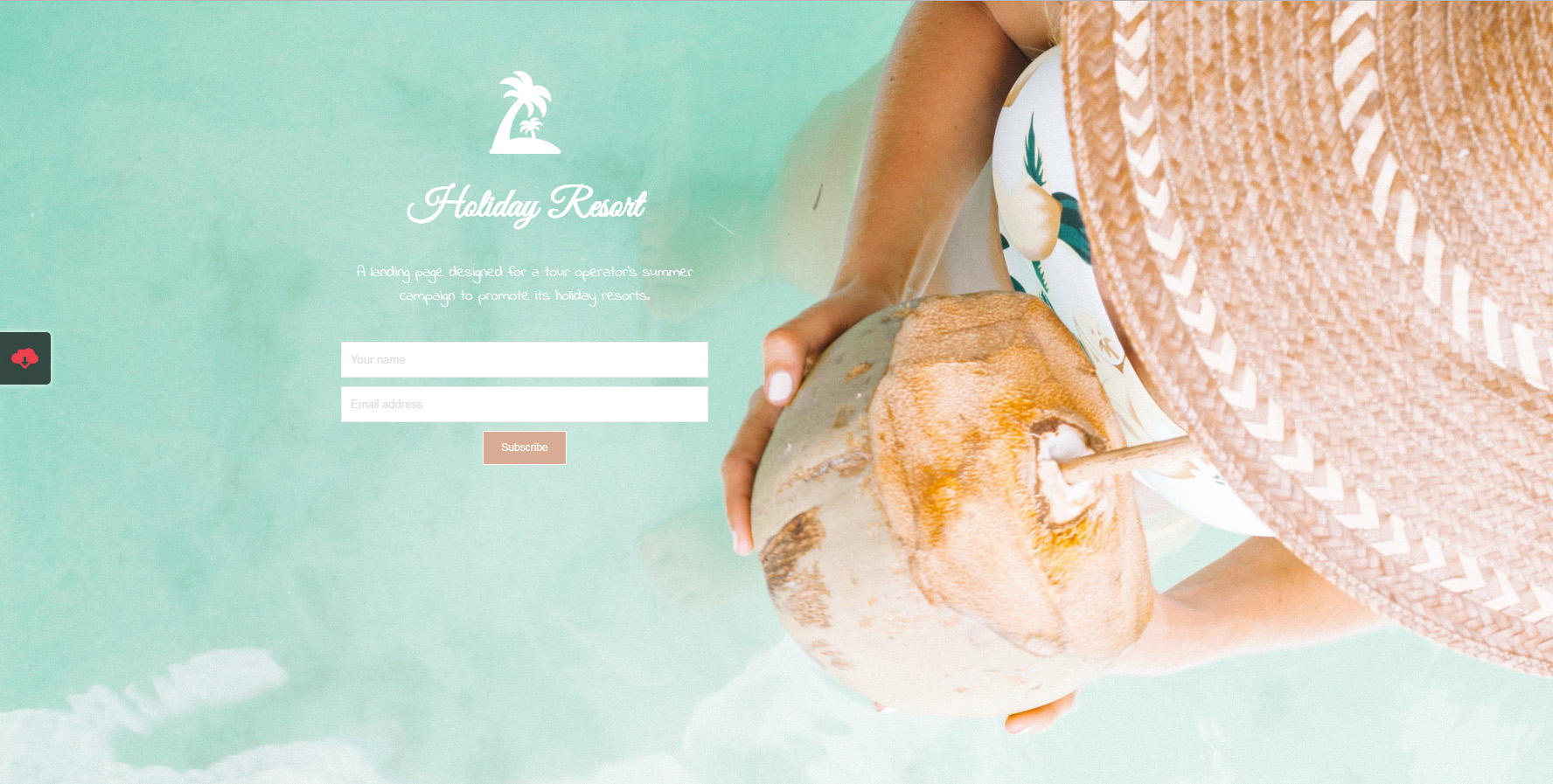 Even for a Coming Soon Page, the SEO is very important. Why not have visitors and first place in Google results even before the website is up and running? With this plugin, your landing page is SEO optimized to give you the much-needed head-start.
And if you are making the website for someone else, with this plugin, make sure that only your customer can track your progress and no one else, using one of the additional features.
This plugin sells in different packages, ranging from $29 to $199.
If you are looking to keep things plain and simple with your Coming Soon or Maintenance Mode page, then Minimal Coming Soon and Maintenance Mode is the perfect pick for you. It is the free version of the previous Coming Soon and Maintenance Mode.
Without all of the flashy things you can usually find on other pages, this plugin strips it down to bare necessities. Even getting it installed and ready to go is as simple as possible.
The page created with this plugin is fully customizable, and you can tweak every aspect of its design.  Use the "basic" section to change the content, and you can also integrate your MailChimp form.
While not too flashy, and it does not have all the cool features you might want, the Minimal Coming Soon and Maintenance Mode gets the basic page done in a blink of an eye, for free.
2. Under Construction Page
Just like the first plugin, Under Construction Page plugin allows everyone to quickly and effortlessly set up their landing page.
With no coding or previous experience required, everyone can create their own Maintenance page. The user-friendly drag and drop enables you to customize your Sales, Landing, Maintenance and Coming Soon Pages and utilize them to the fullest.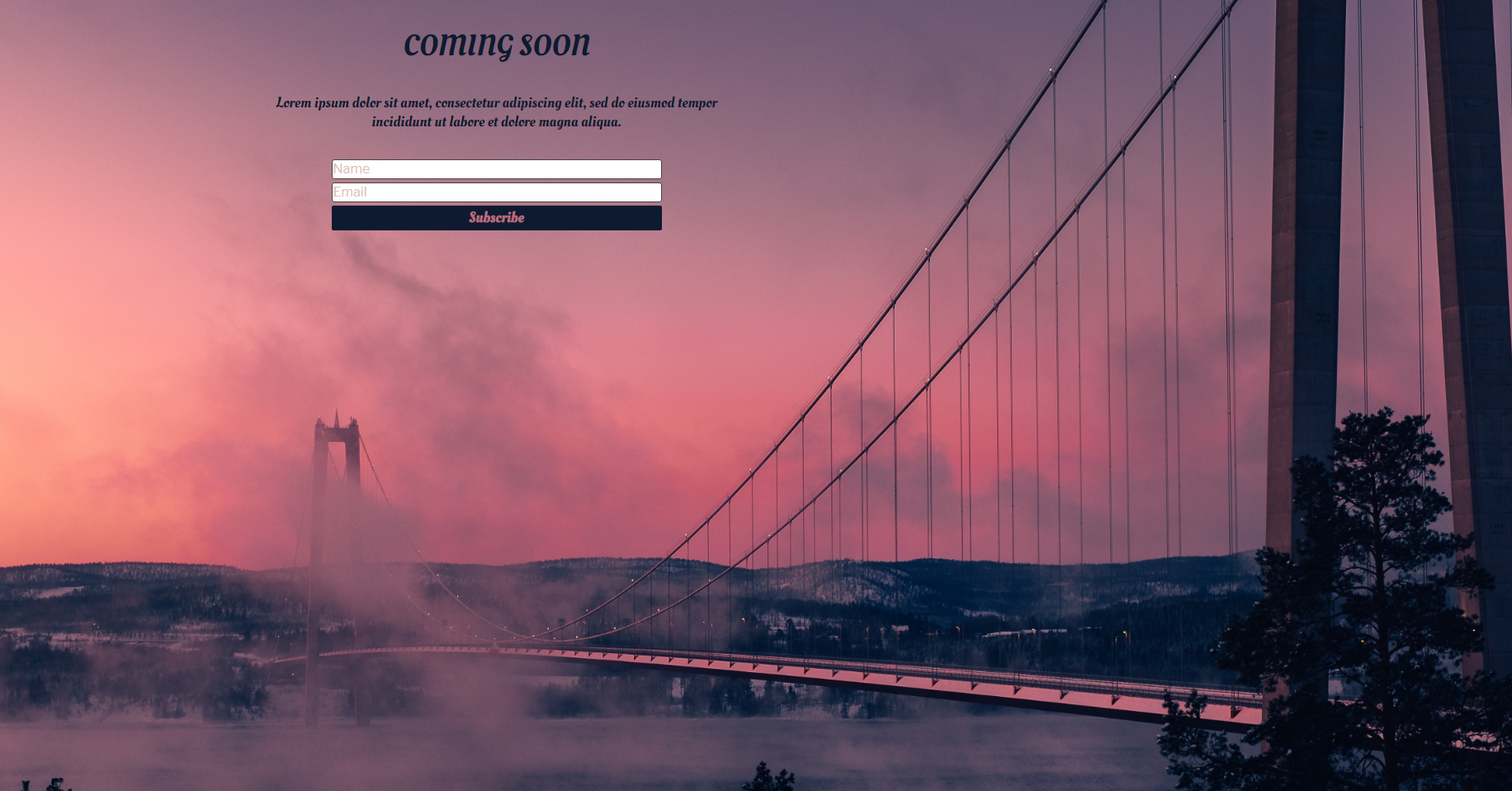 This plugin offers the variety of over 130 templates that you can use to set your page up. Every week, an additional template is added to the list, which creates an incredible amount of options to choose from. It will be very unlikely that you cannot find the right one.
Additionally, with the UnderConstructionPage, a database of over 400,000 high-quality pictures is available.  This makes the page you are building as eye appealing as possible.
There are several more features that are available by using this plugin. Namely, not only do you get the ability to create a whole website in case that you are going with a one-page site, but you also get to track traffic on it, and much, much more.
This simple to install and use plugin sells as PRO version for $69, or as Agency for $250.
3. WP Maintenance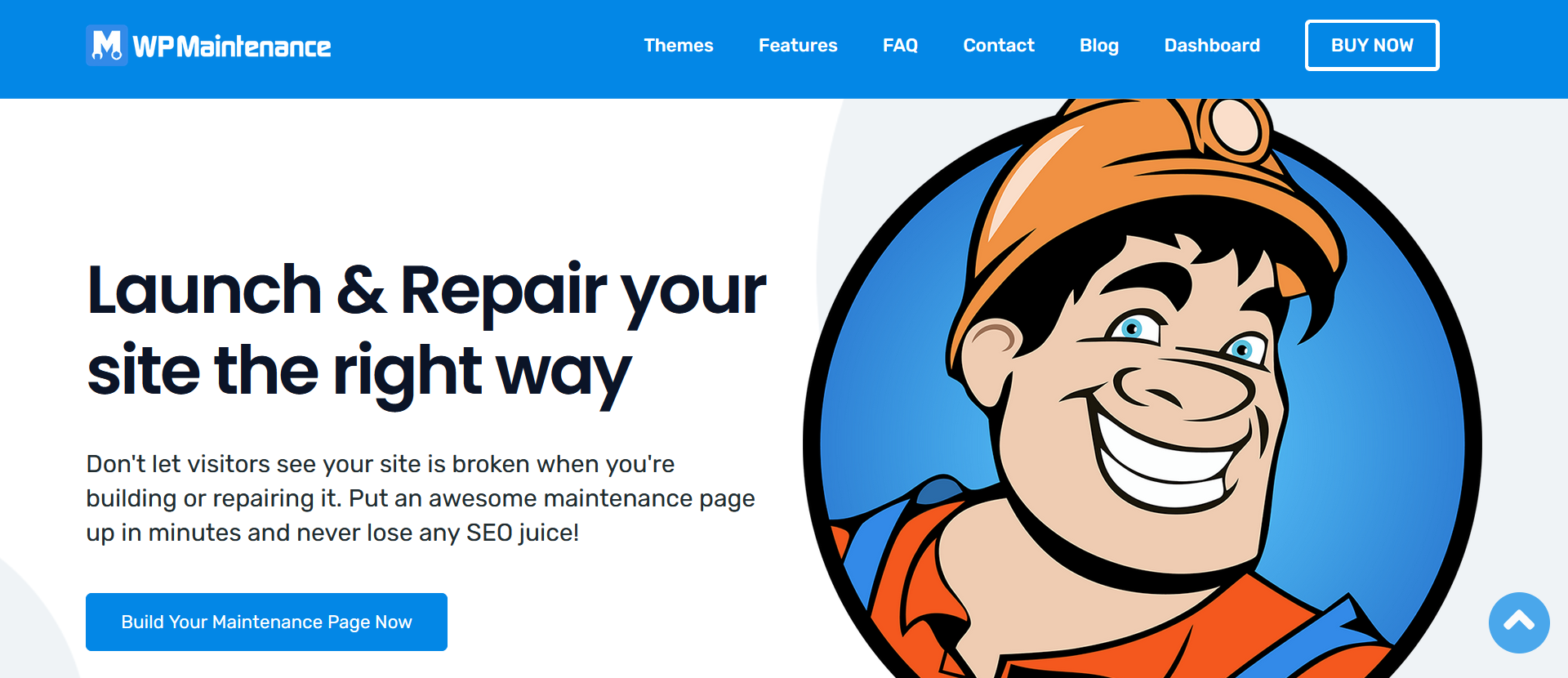 WP Maintenance, a free and premium plugin, allows you to conceal the fact that your website is currently broken or that work is being done on it. As a result, you can create a useful maintenance site while retaining your SEO power. It takes no time and is extremely simple. The premium version, of course, has more features.
The Maintenance plugin allows the website's administrator to close it for repairs or servicing while displaying a provisional page with authorization. You can toggle the "503 Service temporarily unavailable" setting on and off, as well as exclude any pages from Maintenance mode. This will also make your page inaccessible to search engines. It is fully compatible with all popular caching plugins, so you don't have to worry about incompatibility.
4. Nifty Coming Soon & Under Construction Maintenance Page
Nifty Coming Soon is our third choice, as it provides you with excellent Maintenance Mode or Coming Soon pages without too much sweat. Plus, while it has amazing features that will enable you to create the right landing page, it is also free of charge.
One of the main features of this plugin is its responsiveness, as pages created using this plugin will fit whichever device your customer has. The pages are also easily customizable, as you can turn all the parts of the page on and off, as you would like. You can customize the fonts, choose from 16 different background slider animations, or chose a simple and solid background color.
When you make these changes this plugin allows you to preview them without changing your browser or having to log out, which is an incredible time saver.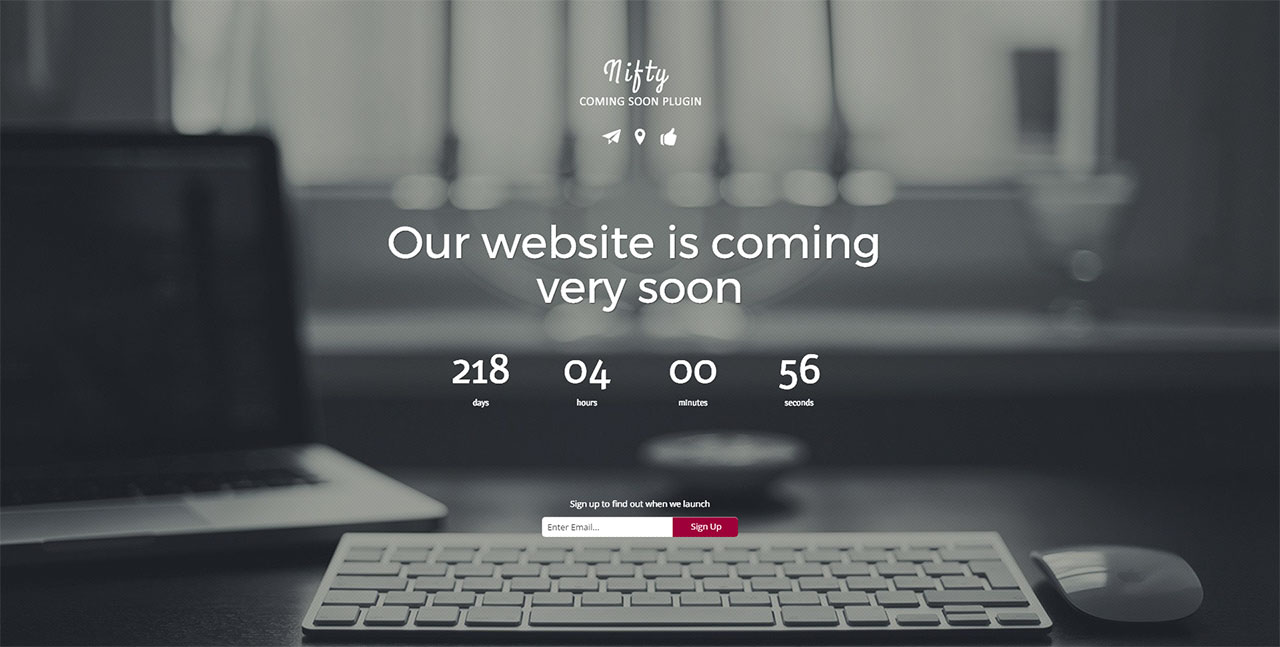 Of course, the Coming Soon page should be able to generate you some audience even before the real page is up and running, or while you are still working on your webpage. This plugin has a built-in subscription form, and it also allows you the option to add MailChimp or any other Subscription form of your preference.
With all these features offered for free, the Nifty Coming Soon & Under Construction Maintenance page is the perfect DIY solution for your Coming Soon page.
5. Seedprod Coming Soon Page
With Seedprod Coming Soon Page, there are two options to choose from, free and a paid (PRO) version.
Both versions get the job done and do it very well. It all depends on the number of features you would like to have on your Coming Soon page and the things that you would like to do with it.
The free version has you covered on many aspects. First, you can be sure that it will work on any WordPress Theme and is compliant with all of the WordPress best practices. The end result will be responsive on different devices, and you can customize it to how you would like it to look.
If you are looking to spend a couple of dollars to get the impeccable and fancy Coming Soon, or Maintenance Page, you should navigate to SeedProd's Ultimate Coming Soon page. This is commonly the option developers or agencies would choose when creating these pages for their clients as it provides them with more professional features.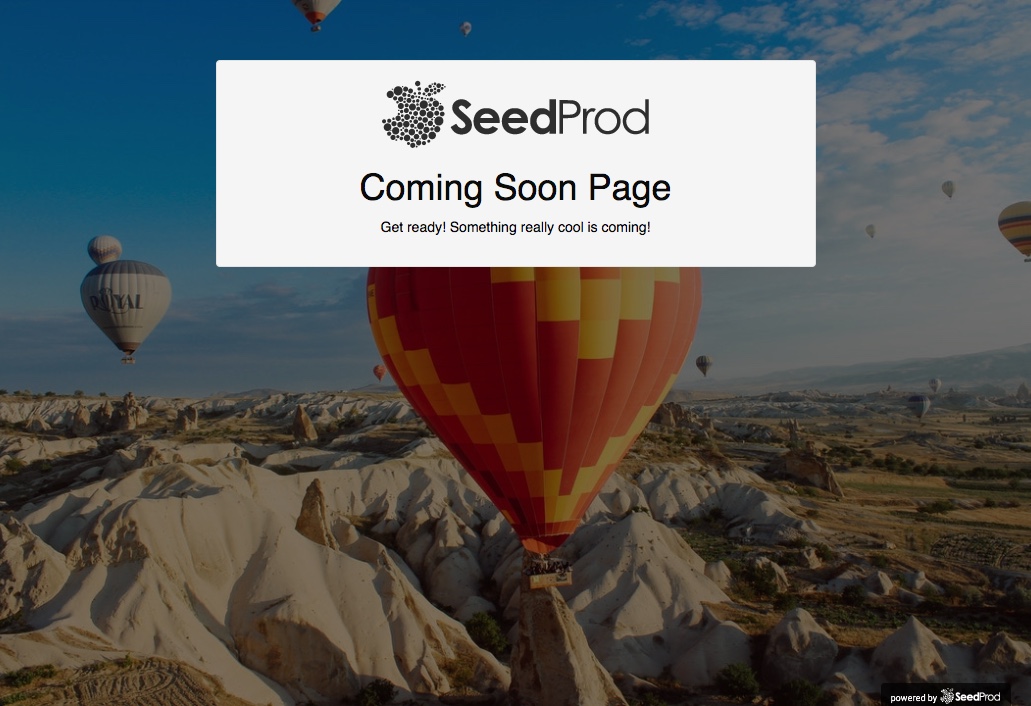 The PRO version offers quite an amount of extra features, while still maintaining all of the features of the free version. The most interesting option would be the possibility to create bypass links, which will allow your clients to view the Coming Soon Page without having to be logged in. That way they can check the progress without them interrupting your workflow.
Additional bling to be added to the page is also possible using the PRO version. It has an incredible base of Pictures, Themes, and Fonts available for your Coming Soon page, which you can set up in a manner of minutes.
The PRO version allows the email marketing integrations and integration of any third-party provider's web forms. It has the ability to capture names along the emails and can detect frauds. It also offers ReCaptcha support to further optimize the process.
The PRO version sells from $29 to $299, depending on the package you choose.
6. WP Maintenance Mode
Another perfect plugin for your DIY Maintenance Mode page is WP Maintenance mode. This very simple to set up, and more importantly completely free plugin, will have your Maintenance Mode Page covered in no time.
This one is probably the easiest one to use for beginners, as it keeps the options to the minimal, and doesn't need a lot of knowledge to get the page going. With three simple options, General, Design, and Modules, it has your back.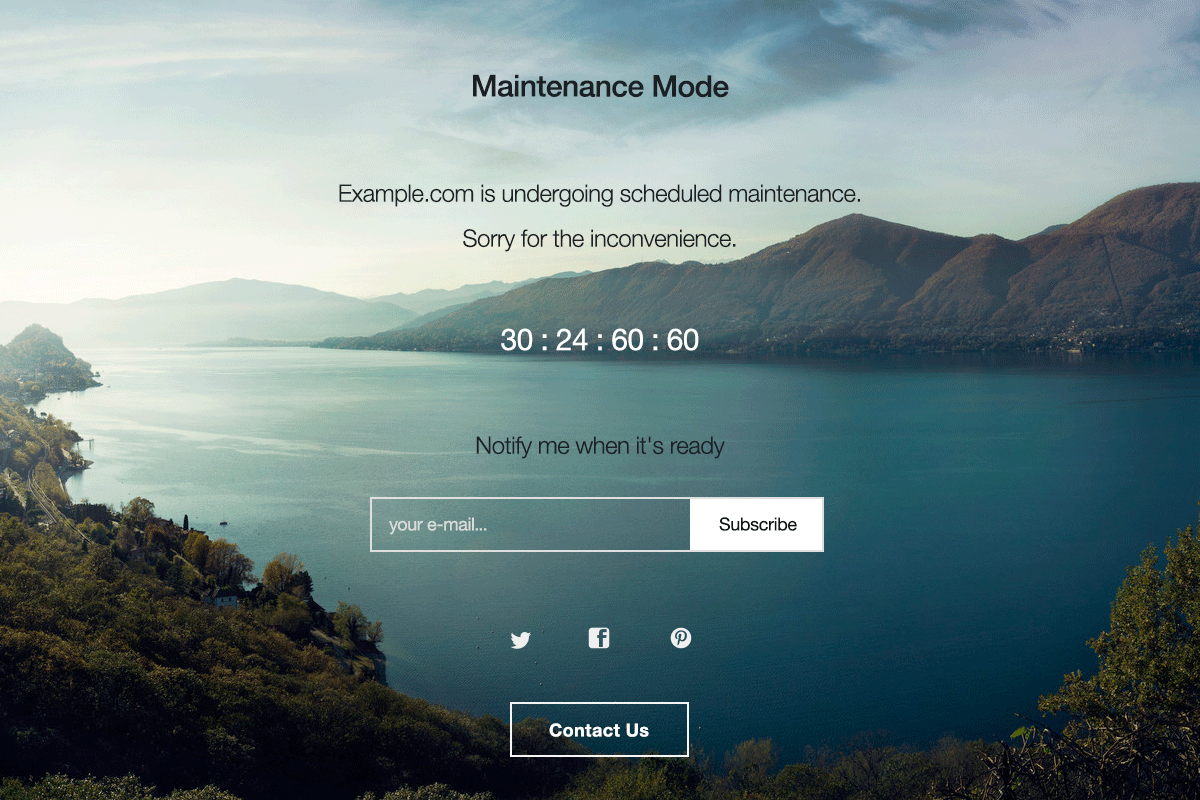 It is fully customizable, and it allows all the necessities a good Coming Soon or Maintenance page should provide. You can set up a countdown timer, or add a subscription or contact us form to keep in touch with your clients. You can also add social media icons so that your customers can find you there and create some initial buzz while they wait for the website.
It works amazingly with all WordPress themes and is simple and free enough to get you started.