Thursday is my most exciting day of the week as a blogger. The simple reason is that I get to write and publish about somebody. For the most part, these are bloggers whose works speak for themselves.
I have published over 20 of exceptional bloggers and Internet Marketers in this series so I encourage you check out the list here and be sure to connect with them.
I have a list of wonderful bloggers who mainly are my readers. I'll feature them here completely free. However, if you want to be featured without having to wait for your free turn, shoot me a mail 
This week, we have someone I just met. Chris got me hooked when I got to his blog through a comment he left on Sue Anne's blog.
I followed the link and his blog pulled out a large "wow" from my belly. I couldn't leave without dropping a comment so I did just that. A few minutes after my comment, Chris was on my blog and it's been warm friendship since then.
Meet Chris Hufnagel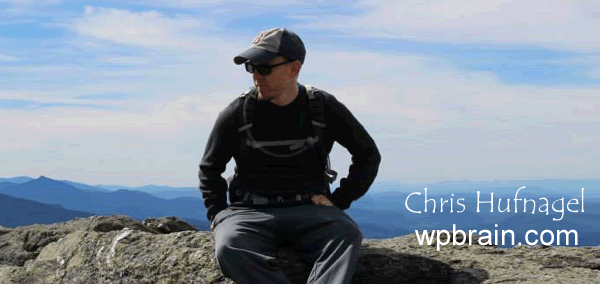 Chris Hufnagel has been working with WordPress for over 8 years now. He specializes in creating amazing looking WordPress sites that convert readers into customers.
For the past 2.5 years Chris has been a full time freelancing WordPress developer. During this time he and his wife have traveled the united states for 6 months (while still working) and welcomed a new baby into the world.
How Chris got his start in online business
Chris got his start in the online business world from creating mini niche Adsense sites. He was hooked once he got that first Adsense click. After building a couple of these sites he realized that his favorite part was the building of the site and not the SEO, content creation, and promotion. This is when he started taking on web design clients.
While working with his clients in his freelancing business Chris saw a need to help teach people that they can do a lot of things in WP themselves without hiring a developer. A lot of his clients would come to him needing a pretty basic site setup. With just a little bit of knowledge they could have set these sites up themselves. This is how wpbrain.com was born.
What is WP Brain all about?
At WP Brain Chris blogs about all things WordPress, blogging, web design, website optimization, and online business. Chris is hoping that by providing readers with WP knowledge they will be able to create their own amazing websites.
By breaking complex tasks down into simple steps the WP Brain readers are able to do some awesome things with their site.
Chris is always working in WordPress finding the best themes, plugins, and tricks. He turns these into resources for his readers to save them time and money by showing them the things that really work.
WP Brain's future
Chris is working on a beginners WordPress course which he plans to release for free. The course will show you how to go from idea to website using WordPress. In the works are also many other courses that will cover topics like business websites, e-commerce, and website monetization.
Best of WP Brain – Yours free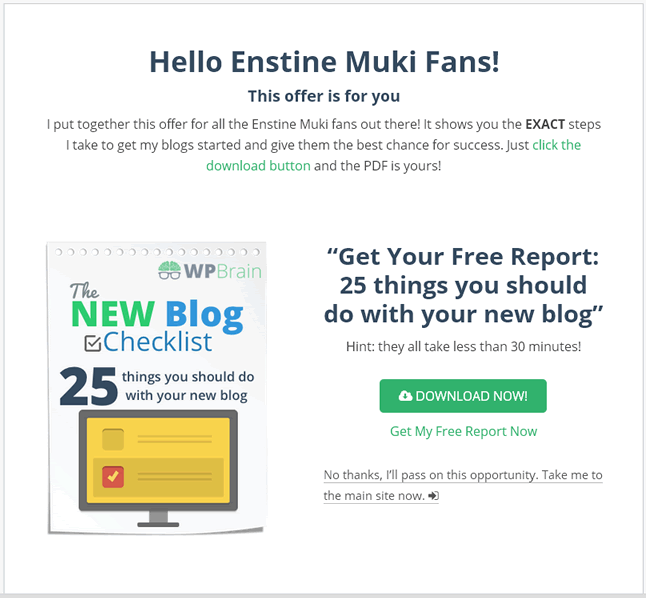 Chris is offering all you (my readers) readers free access to his "New blog checklist" which you can get by visiting HERE. The checklist takes you through everything Chris does on new blogs to help give them the best start.
I have a copy of this report. As a matter of fact, I had to print it out so I can carry the hard copy with me where ever I go. I'm glad Chris is offering this to you so thank you buddy.
Here is a list of some of the must reads from WP Brain.com
11 reasons your blog could fail
You can find Chris on:
Time to engage with Chris!
Now I'll be excited to see you engage with Chris. Drop him a comment in the comment box below. Follow him on social media and check out his blog. Do you have an issue with WordPress? Talk to Chris about it.