Cryptocurrencies are gaining grounds and we can now buy Premium Web Hosting services with Bitcoin, Ethereum, Litecoin, Ripples, etc, and I think that's some piece of awesome news for crypto users.
Cryptocurrencies are the people's money. It's created and powered by the people and technology with no Government influence.
While buying and holding the coins is in itself a profitable move, being able to give them out for other helpful services is what adds value to the industry.
A single Bitcoin costed less than $1 in 2010. Today its value has grown to over $6000. That means Web Hosting Companies accepting these coins today are laying solid foundations for exceptional financial growth.
How to buy Web Hosting with Bitcoin and other Cryptocurrencies
One of the Web Hosting companies accepting these digital coins as payment for web hosting services is Hostinger.
Whether it's Shared, Cloud or VPS hosting, beside Paypal and Credit Cards, you can settle your bills with Bitcoin or any of the popular digital currencies.

Read details of this move on their blog here
Here are simple steps to take to buy Hostinger services with Cryptocurrencies
[responsive_video type='youtube' hide_related='1′ hide_logo='0′ hide_controls='1′ hide_title='0′ hide_fullscreen='1′ autoplay='0′]https://www.youtube.com/watch?v=gLRDjGJ5duU&feature=youtu.be[/responsive_video]
First, go to Hostinger and select a hosting service and package: Share Hosting, Cloud Hosting and Dedicated Hosting.
For the sake of this demo, let's take the Single Shared Hosting package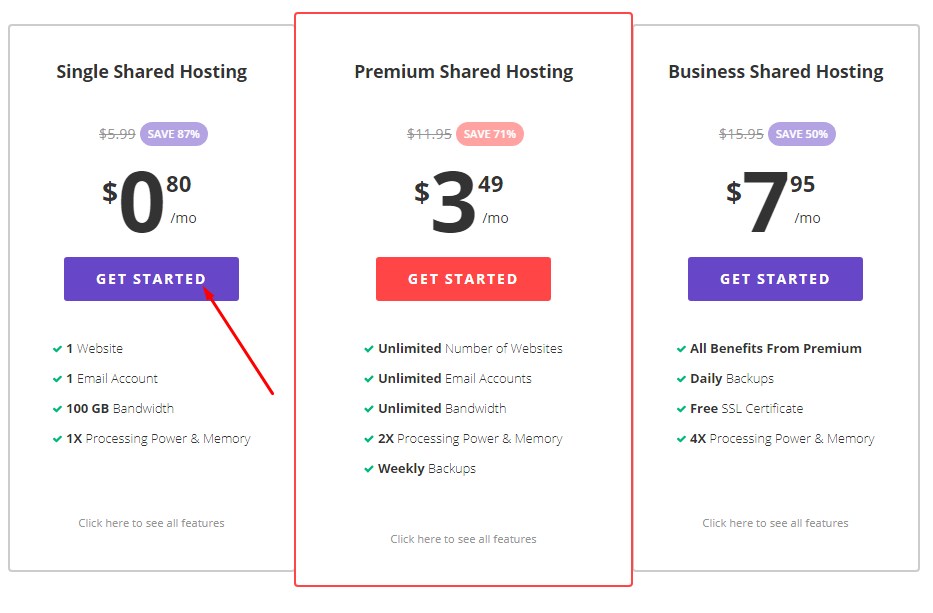 Click Get Started.
On the page that follows, click the Checkout Now button. If you are a new customer, you will be expected to seamlessly create a free account.
Then choose the Cryptocurrencies Option on the list of payment methods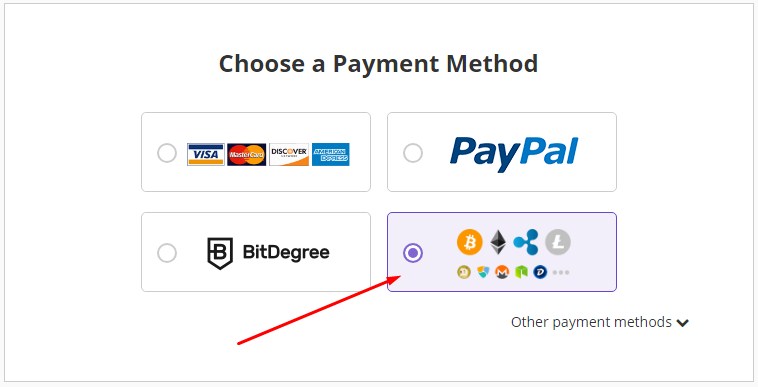 This will take you to the risk warning page.
Click the I know the Risk. Continue button.
This will take you to Coinpayments, the Cryptocurrency payment processing platform.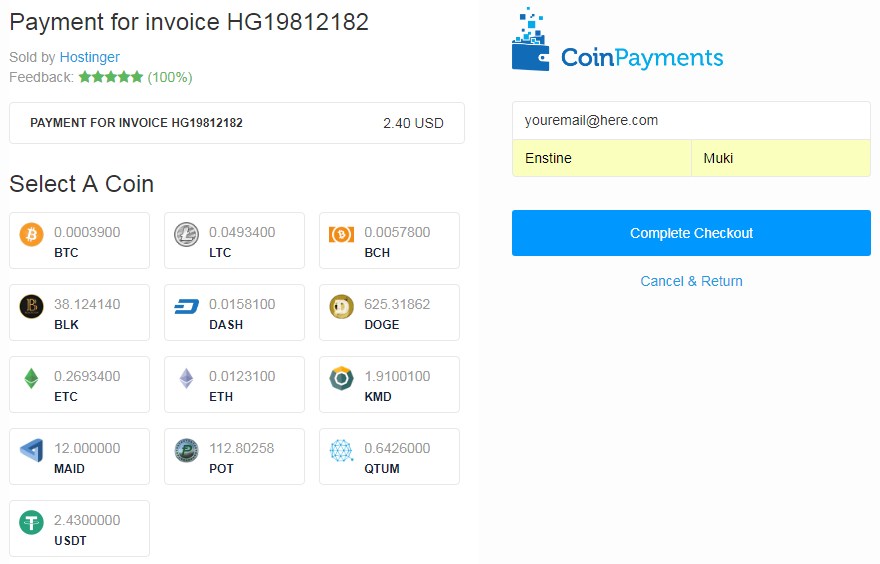 You have to select the coin you want to pay with from the list of accepted currencies. On the next page, you will be asked to send the equivalence in the digital currency to a given wallet address to complete payment.
Are they any disadvantages or risks to buy web hosting with Cryptocurrencies?
As a matter of fact, there are some key points to note here:
There are no refunds for items bought with Cryptocurrencies. The reason is because Blockchain technology doesn't allow for transaction cancellation. Once payment is made and validated, it is irreversible.
It may take more time to get your account setup. This is because of the confirmation time required by many Cryptocurrencies. Generally, you need 3 confirmations per BTC transaction for your payments to be active.
Four reasons to pay with Cryptocurrencies for Web Hosting Services!

[thrive_link color='orange' link='https://enstinemuki.com/hostinger' target='_blank' size='big' align='aligncenter']Visit Hostinger Here![/thrive_link]