Yes I know I missed last week's  episode  😉
But this week, I must highlight someone's profile despite being quite busy with some offline stuffs. She's a friend and faithful reader. After interacting with this wonderful and encouraging lady, I discovered my list of awesome friends won't be complete without her.
Before entering into some details about Bren, you may want to check out bloggers I have featured in the past.
Meet Brenda Pace!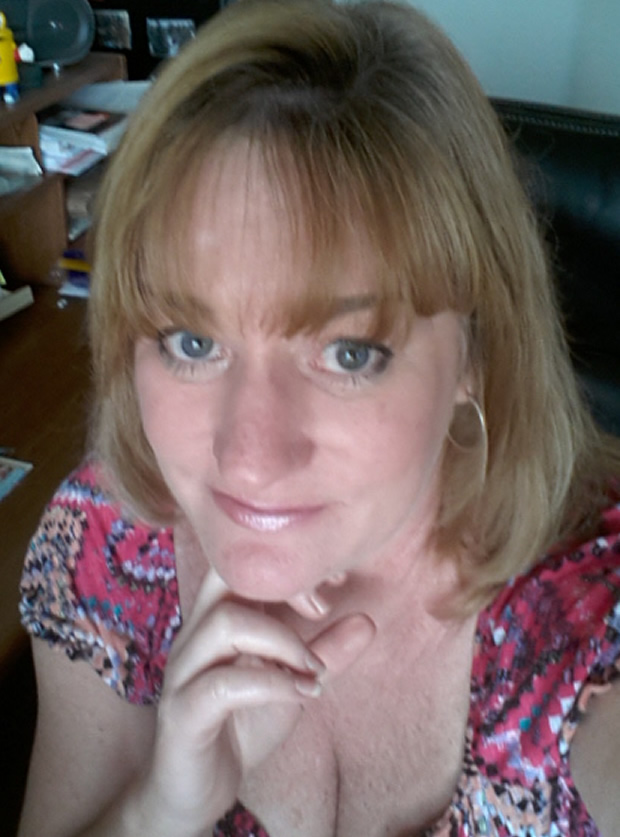 Brenda Pace, otherwise known as Brenda Lee or Bren by her closest friends, comes to us from the First State of Delaware. Brenda is passionate about spending time with her husband, a United States Air Force Veteran, and her two furchildren, Titan and ZueZue.
When she's not hanging out with family, she loves surfing the web, networking with others online, and blogging.
You Have To Pay The Bills
Unfortunately, spending time with family is like a part-time job, as 5 days a week she heads out into Corporate America working as an Administrative Assistant. Yes, one has to pay the bills even if they aren't passionate about the way they achieve it.
Brenda longs to be able to work–from-home as a Freelancer and is currently working on building her own freelance business.
It Hasn't Been Easy
Brenda didn't have such an easy life, although with every tragedy that was thrown her way, it only made her that much stronger.
She grew up in an alcoholic home with a prestigious business person for a father who loved to drink. A mother who only wanted to have a happy family and children, and an adopted brother 5-years her senior who at the age of 5, was already a headcase.
At 11 years old, her mother passed away suddenly causing Brenda to fall into a depression. The death of her mother caused her to grow up faster than other children her age as she now had to step up and become the homemaker.
Her father, being the alcoholic he was, couldn't stand being alone and married rather quickly. The family grew to a new wife or "stepmom" and three step-siblings. Her adopted brother was thrown out of the house to live on the streets. It was so disturbing to Brenda that she withdrew even more.
Fast Forward to the Working World
Brenda's first job was in retail. At 16 years old, she began working at a popular department store as first, a stockroom clerk and eventually a cashier. This job followed her through high-school and into her first year of college.
Young love swept her off her feet as she dropped out of college, majoring as a Medical Office Assistant. Of course, that relationship didn't work out, and she forced herself into the Administration field as a Secretary.
Brenda has spent over 31 years mastering many administrative and clerical skills, including Marketing, Graphic Design, and Word Processing.
An Intro to the World of Blogging
In 2010, Brenda rescued a twice rejected American Bulldog mix. Due to the severity of the dysfunction of the dog, Brenda launched her first blog called "Pibbles & Me. Pibbles & Me was a journal documenting the life of her new found love. She still can't believe to this day, that she started out on Blogger. "What was I thinking?" she said.
After two years of blogging about dogs and networking with many other animal bloggers, she got slightly bored and wanted to expand her niche. A few different WordPress.com blogs came and went until she created My Girly Parts.
My Girly Parts was launched in 2012. The initial theme was to talk about hormonal changes in women. However, she soon realized that My Girly Parts was going to be much more than that. She began networking with other bloggers in many different niches. Her love for WordPress.org grew.
She networked with the right people and learned quickly how to start designing blogs using Genesis Framework from Studiopress. This is when the obsession really began.
Building a Community
Brenda's passion for networking women together grew stronger. Women were coming out of the woodwork to see what My Girly Parts was about. They were getting braver at commenting on some of the sensitive nature posts. This enlightened her and has pushed her to continue after many attempts to leave the blogging behind.
In 2014, Brenda opened up My Girly Parts to Guest posts or Contributor's as she likes to call them. Having a few different voices worked very well for My Girly Parts. It also gave other bloggers a chance to step outside their current niched websites and try out something new. The Contributors quickly grew into Team My Girly Parts. These are some bloggers that most of you know very well and admire. The Team continues to grow even to this day.
Work Woes
Brenda continues to work as an Administrative Assistant in the same position she started over ten years ago. The Company has made cutbacks in the past couple of years causing her workload to expand to the point of her job being overwhelming. So overwhelming that is has taken a toll on her health leaving her mental status in danger. She battles depression and anxiety on a daily basis, mostly due to her position.
She has been looking for other work but being in a small rural area, jobs aren't paying enough for her to leave her current job.
After watching some of her best friends in the blogging world build their own lucrative online business, the thought of becoming her own boss set in.
Time to Take Action
Brenda began searching for ways to make money online. She heard of monetizing her blog and joined a few Affiliate programs as well as Adsense.  Then the thought of accepting Sponsored Content on My Girly Parts came into vision. She heard many of her friends were doing such, and it was a way to begin making money through her blog.
She currently accepts Sponsored Content for a nominal fee and is seeking more online opportunities.
As an addition to Sponsored Content on her site, she recently launched her own Freelance business. Services she intends to offer are Blog Content for other sites, Ghost Writing, Web/Blog Design, Social Media Marketing, and Virtual or Local Administrative Services.
Brenda started joining a few Virtual Assistant job sites as well as Freelance Writing and is actively seeking opportunities. Once she can figure out how to master her "at home" job and making the same amount of money, she will leave Corporate America behind, for good.
She wanted to take the time to thank a select few friends for helping her grow into the online persona she is today.
Cori of Not Now Mom's Busy has encouraged her to venture out into the Freelance/Work-At-Home world.
Donna of Donna Merrill Tribe, who is always there to support her in her new adventures and offer advice on how to push further.
Adrienne of AdrienneNet,who taught her how to build a Community of wonderful and supportive people.
And to the many people who have been so generous to blog about Social Media and Genesis Framework.
The Pursuit Continues
No matter how challenging it may get, Brenda foresees a career at home in the near future. Her mission is to not only work-at-home but also to help people with the Blogging and Social Media Needs. She is working on many behind the scene projects and hopes to share them with her peers in the future.
Time to interact with Branda
Now, make out time to chat with Brenda here. Drop her a comment below. Check out her blog here and connect with her on Facebook