Are you running a business and not using a blog to grow it?
Or you are not familiar with the fact blogging can help you to boost your business?
Well, today I will be giving you some of the top reasons why you should start blogging to grow your business. In some of my recent projects (obviously those were my client's projects), I used the power of blogging to grow their business activities and provided them leads as well.
There are many reasons your business website should have a blog, but I will provide you the only important ones, and more importantly I will be sharing that through my experience.
Before creating your business blog
Here are few points I want to recommend you pay attention to as these directly impact your business blogging:
The domain name of your business blog.
Choosing the right hosting company to insure quality services: Uptime, Customer support, server configuration, etc
Choosing the most appropriate blogging platform. In this case, I recommend checking this article on top 15 blogging platforms by Roshan Perera
Choose an appropriate theme for your business blog.
Why should you start blogging to grow your Business?
Google has changed over the years and this change has a huge impact on SEO. So mainly to meet with the demands of Google, we somehow need a blog to run our business properly. I don't know what kind of business you are running or want to run. But this is for sure that I will be giving you the best reasons to start a blog to grow your business.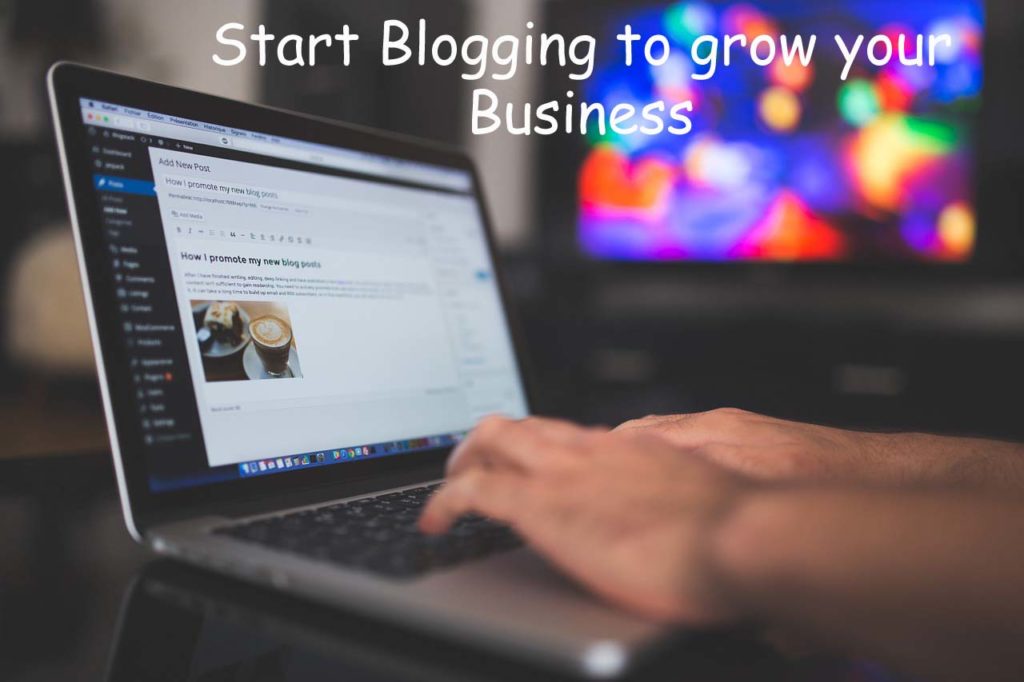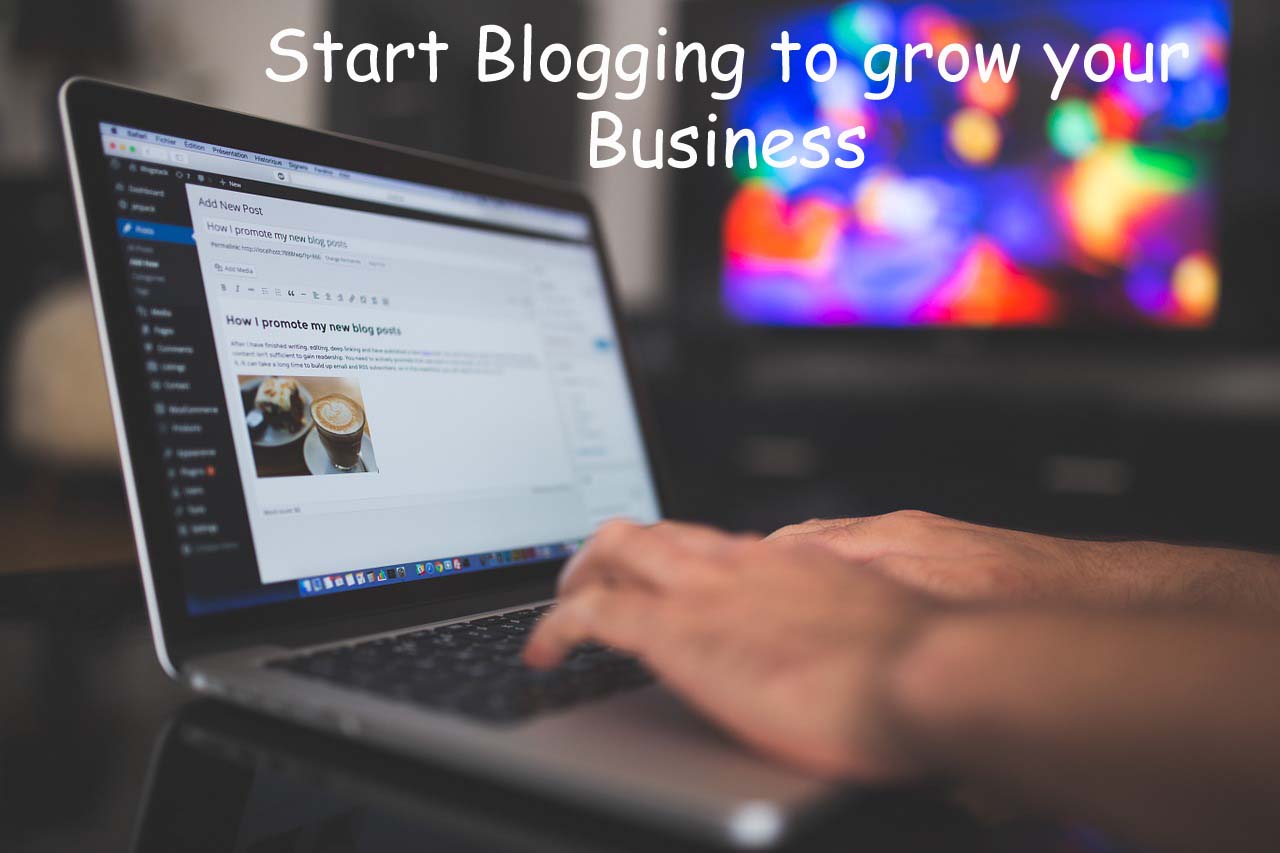 Blog can drive your more traffic:
Everyone wants traffic to their websites and years before it was possible to get loads of traffic because of the less competition. But now even the algorithms of the Google have changed and is tough to get traffic, but marketers are not giving up and somehow are getting the traffic to their websites. Over the years, Google has come up with quality algorithm updates and one has to follow those rules of Google to be on top.  Let me give you an example of the top sites who are having a blog to run their business: SEO by Yoast has their blog, Moz.com also runs a blog and also invites others to blog for them too, and the third example is kiss metrics.
The above sites which I have mentioned run their online business. SEO by Yoast is Plugin, which provides free as well as paid services, Kissmetrics and Moz offer the same kind of SEO services and whenever you search on Google something about SEO, and then this is for sure that you will find these sites at the First page of the Google.
Moreover, you can write about the products through blogging and sell them; there are many bloggers who are doing affiliate marketing to earn lots of dollars. But you can sell your products instead of doing that.
And Secondly if your company is providing a product, you can blog about the usage of the products, for example SEO by Yoast is doing blogging not only to get better rank on Google but also helps with the usage of their plugin through the Blogging.
Even, the biggest e-commerce website on the Internet has a blog. The name of the Site is Amazon.com, and they are also getting lots of traffic through it. Just type on the Google "Amazon Blog" and the first link that you will find on the Google SERPs will be this blog.amazon.in/.
Well, I think that the above reasons for me are enough to get personally a blog for growing any business and Hope these ideas will work same with you.
Other Benefits of Blogging for Business:
Using a Blog, you can get authority instantly, Gaining trust in your visitors and building a better relationship with readers of your website. In short, you can say that a blog can help you build community and loyal clientele.
A Blog can help you to claim yourself as an expert in your field by providing the quality content about the services regularly.
Building a blog means that you are making a healthy and trustable relationship with your readers or visitors.
You can count on your blog as a source of extra income. It does not matter what kind of product or services you are providing, but a blog can always find a product to complement what you are offering.
A blog can help you create an online identity of your as well as your company's reputation which you are representing. If you are aiming to build a good business, then you must be using your blog to introduce your business and its products and services.
Possibly make an enabled Gravatar image for commenting on others blogs and also use the enabled Gravatar image in your blogging profile.
As I mentioned above, that a blog can help you to get tons of traffic, and the same blog can turn that visitors from your blog to the main website page where your offer services or sell your products. And when they learn about your services or products through your blog, the chances are that these visitors may turn into your loyal and reliable customers or clients.
Use the Blog as the engine which could help in building a massive email list and then using that list of emails for selling products or offering services.
How Blogging helps Business to stay up to date with SEO?
Google has changed over the years, so as the SEO has changed. Google continuously say that keep your website updated with Fresh content.
Now let me ask you a question:
IF you are selling only ten products on your site, then how will you keep your website updated with fresh content?
The answer is simple, create a blog for your website and start blogging for your business, write content on your product.
Suppose if you are selling beauty products online, then write about those products through your blog. Write, how they can use the products perfectly, what are ingredients used and third thing write testimonials for your products.
Some facts about Blogging:
About 50% to 60% of the world's marketers are using blogs for the marketing purpose. And they are getting leads for sure by using the blog.
The B2B companies that blog regularly are getting 67% more leads than those B2B companies which are not using blog. And this stat is on the monthly basis.
Even the B2C companies are getting almost 85% lead per month by using the blogs.
By Looking at the above stats, it is clear that blogging has become an important part of the business and online marketing.
There are many affiliate programs, and most of the affiliate marketers are bloggers. Even I do affiliate marketing, and whenever I have to sell a product or some eBooks or something, I switch to blogging and write a post about that products. And you won't believe that this is not my technique but a technique adopted from some Pro bloggers.
And even the searchers say that about 75% of the clients purchase after reading a review on some blogs.
You can say that blogging is a technique to attract the visitors, or you can say bribe for the readers to buy products.
How often must You Blog?
I know that I must not be sharing this information but writing a little bit about it is not a bad idea.
Many bloggers ask this question that how often they must blog.
Well according to Google it much better if you update your website daily but it's not the necessity. You can blog daily once a week or twice a week or month but the only thing that you need to do is have consistency in your writing.
Finally, What I want to say:
I was working with the company for three years as an SEO manager, and I have used Blog to get more traffic and lead using the blog. You can say that this is my testimonial about blogging. But I would Love to hear what your thoughts are. Do let us know through your comments.