Affiliate Marketing is one of the most exciting ways to make money as bloggers. I'm excited about how my blog generates income through this money making model. That's why I wrote the book Affiliate Marketing For Bloggers.
In this ebook, I shared the methods that work for me, mainly on this blog. I also pointed out some other successful blogs and showed you how they make their money.
Some of the points I brought up about other blogs in these books are so exciting. It will be interesting to see how these bloggers do certain things on their blogs that keep generating their income. Note that they will never tell you this is how they make their money.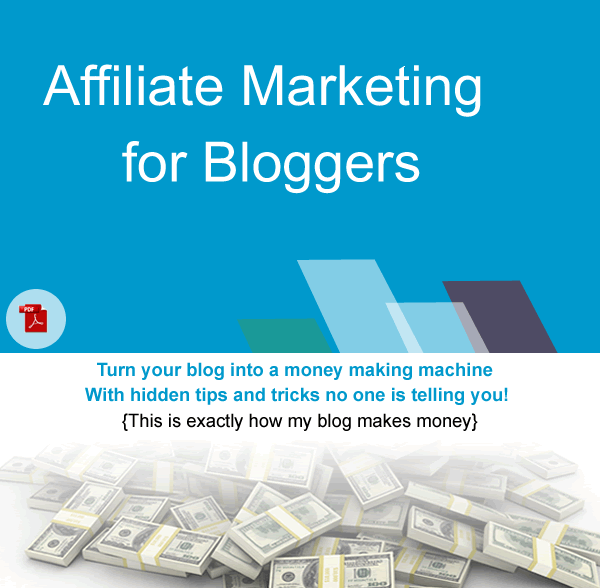 Type: eBook
Length: 85 pages
Price: $27
Content: Focused on how bloggers can properly monetize their blogs with affiliate marketing, showing practical examples.
Who should read it: All bloggers who want to make money with their blogs. The methods shared, if implemented will generate results no matter your niche.
For details what you will find inside, check out the sales page here
Your Discount code!
I want to make sure you grab your own copy of this book because I know what's inside. So I have generated a discount code for my readers  – the first to take action.
Discount code: my16 (case sensitive)
Number of copies: 10
Here is how to apply the code…
Go to the sales page and click "Add To Cart"
Enter the code in the "Got a coupon code?" field and click "Apply"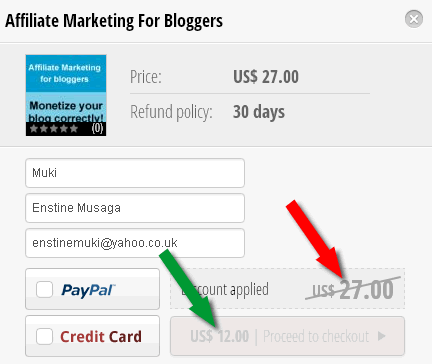 Join the affiliate program
This book is about affiliate marketing so it makes sense to pay my readers to promote it. I want to pay you up to 50% per sale. Check out details how to join hereand if you want even more, check out the best affiliate marketing courses.
The affiliate program is hosted by DealGuardian. It has exciting features including unlimited coupons, tagged coupons, unlimited landing pages (this allows me to create co-branded pages), excellent support, etc.
Get your co-branded sales page
One of the ways to boost conversion is to get a co-branded sales page. Your affiliate link will redirect your traffic to your branded page and this will be exceptional marketing strategy.
In addition to your branded page, I will create a unique discount code for your promotion. Your readers will appreciate this and conversion will be great.
To have me create a co-branded page for you;
Order your copy. Use the coupon code my16
Contact me with your DealGuardian username and the email you used to order a copy
Once you have your copy, you'll learn some exceptional techniques to promote it and make more money.