Do you have blogging goals or you are just being driven by the wind?
Some bloggers are simply throwing their feet in the dark. They have no goals and don't know exactly what's to be done next. They write about anything.
According to Albert Einstein, "If you want to live a happy life, tie it to a goal, not to people or things" and I do concur with him.
In today's featured post, we are meeting someone exciting. A mompreneur and author of result-driven products to help you in your online business ventures. She will be talking to us about slaying your blogging goals in 3 steps.
Before we find out more about Demetria, remember this is a post in the Thursday series where I feature blogging resource persons from all over the world. Here is a list of those I have featured in the past. To be featured, see details here.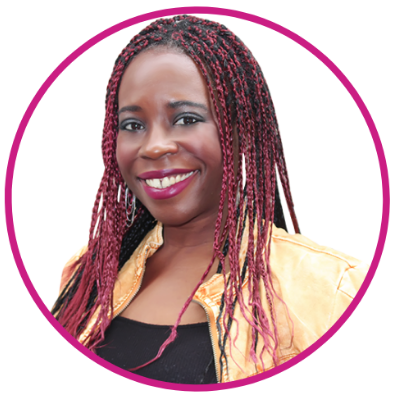 Meet Demetria Zinga
Demetria Zinga is a mompreneur, blogger and podcaster at MompreneursInHeels.com ChristianHomeschoolMoms.com. In 2004, she quit her job to become a full time stay at home mom and graduate student, and realized right away that she wanted to learn how she could replace her income.
She first began blogging and podcasting in 2005 when her oldest child was still a toddler and she has been learning the ins and outs of blogging and making money online ever since!
Today Demetria focuses on helping women creatives and moms who have made the decision to stay home, how to build a blogging side hustle or take their blogging full-time. She teaches women how to build a profitable blog through her book Mompreneurs in Heels: A Guide to Passionate, Purposeful Blogging,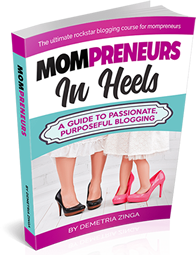 as well as her course: the Beginners Blogging Academy.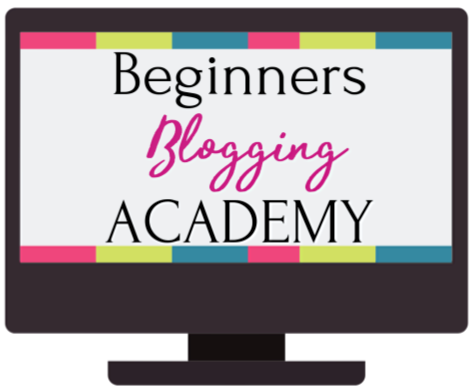 [page_section template='1′ position='default' padding_bottom='on' padding_top='on']
How To Slay Your Blogging Goals in 3 Easy Steps – Demetria Zinga
[/page_section]
1 – Write them down and make them visible.
We all want to accomplish our goals for a new year. Because blogging is such a fluid activity where we are constantly learning new skills and checking off tasks, we have to figure out ways to make sure that we don't forget what our goals are.
I've discovered that writing down my goals in a planner works really well for me. I know what I'm going to accomplish each day and each week for an entire month.
Planning a month or two in advance helps keep me motivated, and also shows me if I have discrepancies in my schedule with too much writing on one day. I like to spread out my blogging tasks so that some days I mostly write while other days I record and produce for my podcast and YouTube channel.
I also like to place my goals and inspirational quotes on my wall so that I stay encouraged to keep going.
2 – Stay on track and keep momentum.
An important fact about blogging life to keep in mind is that it becomes all too easy to give up on it- especially if you are not seeing immediate results.
It is so important to understand that as a new blogger, you probably won't see results right away. Blogging takes time to build rapport and to gain traction in Google.
The most important thing is: keep going. Try to keep a similar daily and weekly pace with your blogging tasks. If you can only post once a week, then do it consistently.
Again, find unique ways to stay on track and keep your momentum going. Keep a planner of your blogging goals and encourage yourself by celebrating small victories.
If you earned two subscribers that week, celebrate it! You don't need to wait until you have reached 5,000 subscribers to feel that you have the right to celebrate.
Recommended: 5 Rules To Achieve Your Blogging Goals This Year: Jennifer Dagi
3 – Find someone to cheer you on.
I find that it is important as a blogger to keep momentum, and the best way to do this is to gain support.
Do you have a friend or family member that can share in your blogging joys and victories? If so, take advantage of this opportunity to cultivate a friend who will be your cheerleader and celebrate with you.
If you don't know anyone personally that can be this to you, there are plenty of bloggers online who would love to help you in blogging. Try searching Facebook groups or joining Pinterest boards. Follow fellow bloggers on Instagram.
You will soon find that you are surrounded by a world of like-minded bloggers who are kind and supportive. The blogging community is great, and you will always be able to find someone to cheer you on!
I am very grateful to Enstine Muki for his kind-heartedness and openness to bloggers. He is a true asset to the blogging community and I am appreciative of this opportunity to share on his platform.
Grab your free business toolkit that lists over 30 tools I've used to help me in online business blogging and descriptions of each. Find it at: https://www.mompreneursinheels.com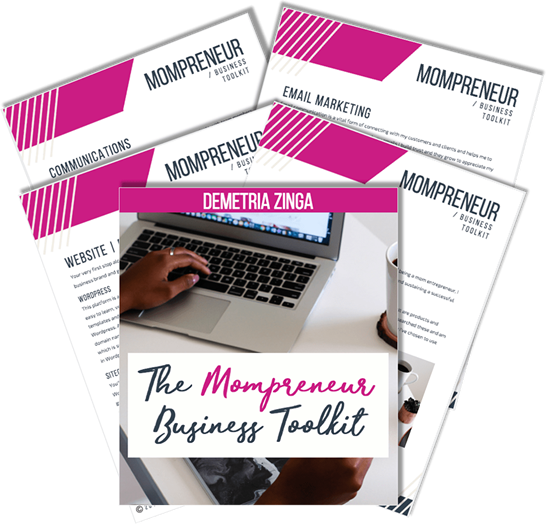 Over to you Enstine…
Sweet and thanks to you Demetria. Thanks for sharing these actionable tips with us. We look forward to a more profitable year 2019.
Be sure to follow her on Pinterest here. I will be excited if you follow me too here
Drop a comment to interact with her.
Save for later on Pinterest: