A small business owner might find website creation a challenging task in 2020.
Apart from budgetary and time constraints, there is the added stress of maintaining a website.
Thankfully, drag-and-drop website builders make it easy to design and launch a good business website quickly and efficiently. It all depends on choosing a suitable website builder that meets the needs of your small business.
Find a list of 201's best website builders for small business below.
10 Best Small Business Website Builders!
WIX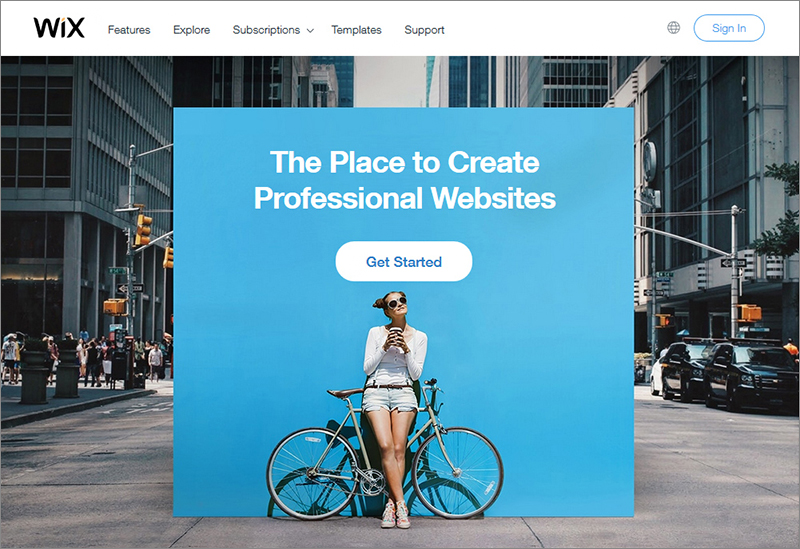 Many smallbusiness website builders come and go, but Wix remains the undisputed champion even after all these years.
Why?
Because it's easy-to-use, powerful, and provides unparalleled flexibility during website creation. Creating a website from scratch and getting it up and running takes only a few hours. The drag-and-drop functionality gives great creative control without any knowledge of code or design skills.
The sheer amount of customization available may seem overwhelming initially, but no other website builder helps you create such beautiful, professional quality websites. A lot of Wix reviews prove it
Related: 4 Business Growth Benchmarks Marketers Need to Follow
Shopify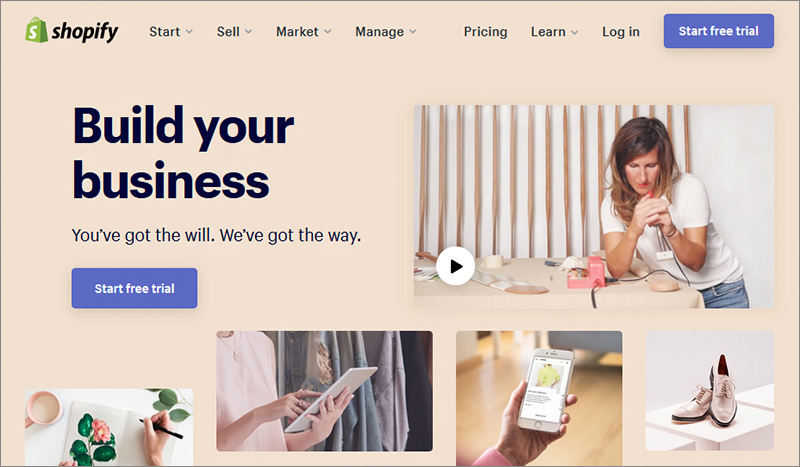 Shopify is a staple in every "best of" list for business website builders, and with good reason. This e-commerce platform lets you sell various products online by quickly setting up pages.
Numerous free templates are available but you can try some of the premium ones with a two-week trial. No coding or design skills are necessary to build your online business site. Shopify Payments makes it easy to accept cards and complete buyer purchases.
If optimized, fully responsive e-commerce sites are what you're after, Shopify is your best bet. Feel free to contact 24×7 support if you require additional help.
Squarespace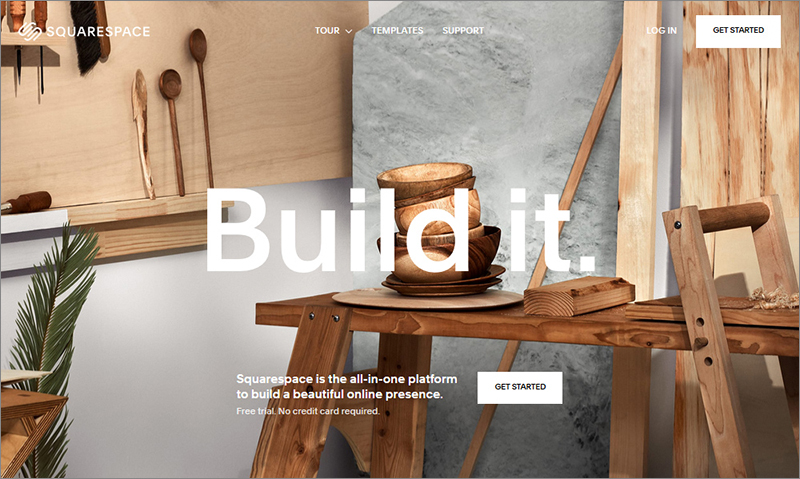 Squarespace boasts stunning templates and superior image quality for unique, design-heavy websites. Any business that relies greatly on visuals like product images and portfolios will consider Squarespace the undisputed best small business website builder.
Every website created on this platform looks stylish and professional. You also benefit from excellent social media integration. The ability to zoom in on products and inspect details up close makes it easier for customers to purchase an item from your site.
Cover Pages and other layout features give your website a distinct look that you won't find elsewhere.
uKit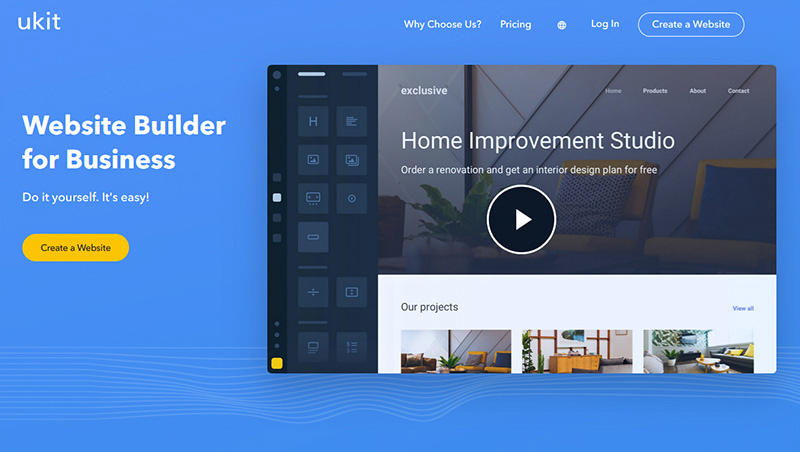 Another automatic entry in this list of best small business website builder tools, uKit lets you establish a page for your brand, saving considerable money and time.
You don't have to be tech-savvy to accomplish multiple things with uKit and its host of useful features. Users can access more than 350 designs across 38 categories, or begin with a blank canvas.
There are no limitations on editing or tweaking existing templates, infusing them with a little bit of your own personality.
Get ready to incorporate fun color schemes and great typography in your website for grid-based, mobile-ready, cross-browser compatible pages with uKit.
Weebly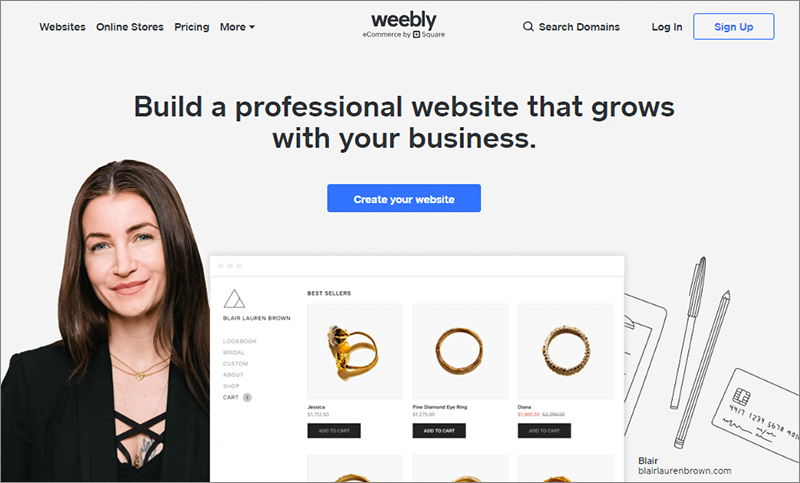 Searching for the best business website builder? A tool that's easy-to-use and fully customizable?
Weebly fits the bill perfectly. Get your online business off the ground with this simple tool that makes it easy to perform changes to copy and images. All you need to do to add content is drag-and-drop or style wherever you want it to show up.
Weebly has great SEO functionality, and provides your website a chance to feature in the top search results. You can access numerous apps to improve the effectiveness of your website.
3dcart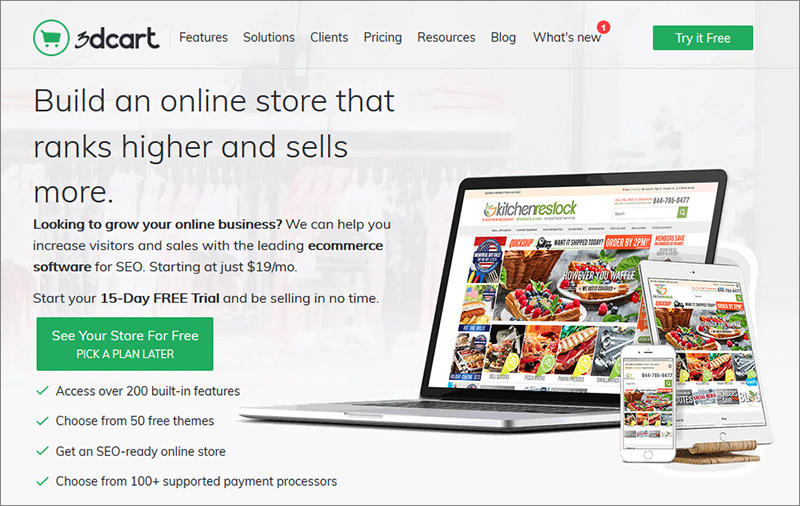 Want to begin your personal online business quickly and efficiently?
Well, now you can do just that the 15-day free website builder trial from 3cart. This hassle-free tool is great for crafting snappy e-commerce platforms. 3dcart lets you register your personal domain, avail support 24×7, process an unlimited number of orders, and experience more than fifty responsive themes.
This website builder is even compatible with over 100 payment providers and supports both blogging and Facebook store creation.
Ucraft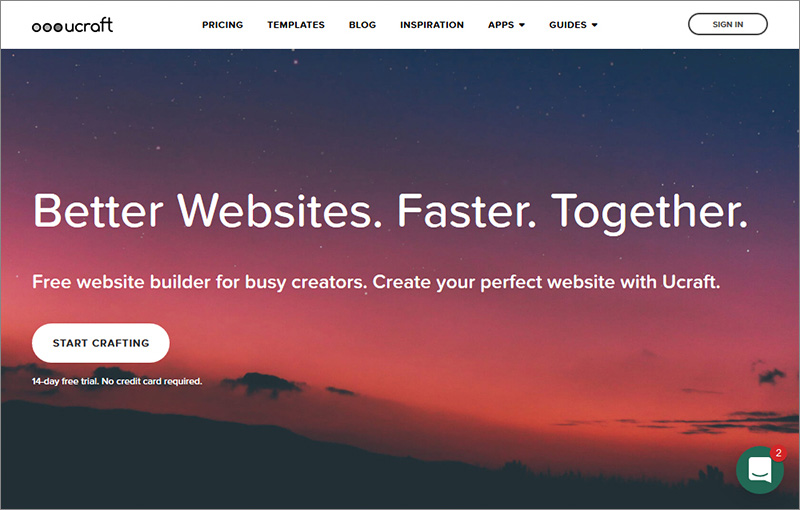 Ucraft is suitable for creating pages of various business. Small business owners will find it easier to establish their dream page with this tool.
Rather than hire someone to edit code, you're able to set up your dream website. You simply need to know the basics of website design and voila! Ucraft will do most of the heavy lifting.
You can begin with different ready-to-use templates and enhance them as per your business requirements.
1&1 IONOS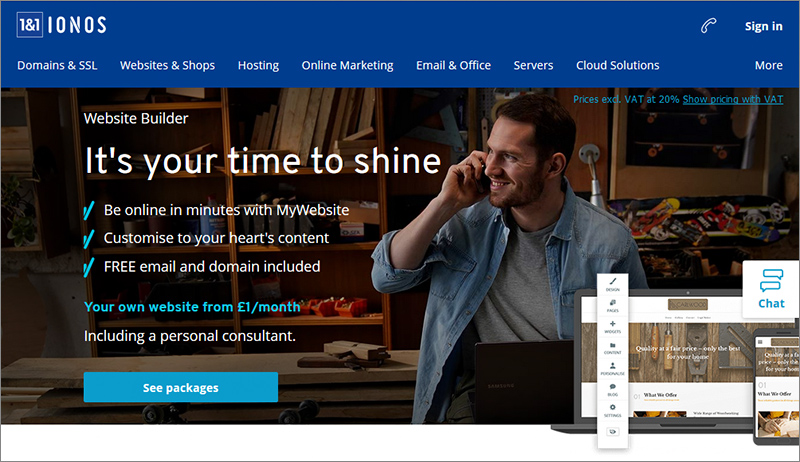 This is the best website builder software for professional services, like accounting, consulting, and legal. While this isn't the showiest website builder out there, it more than makes up for it with its high functionality.
You get more work done with little fuss and also enjoy access to lots of scalable tools. Thus, this is a great tool for expanding small businesses, providing local listings and accounting help.
This website builder grows alongside your business, and one of its major selling points is multi-language support.
Several integrated features provide a professional edge to your website while the featured templates make for usable and clear websites.
IM Creator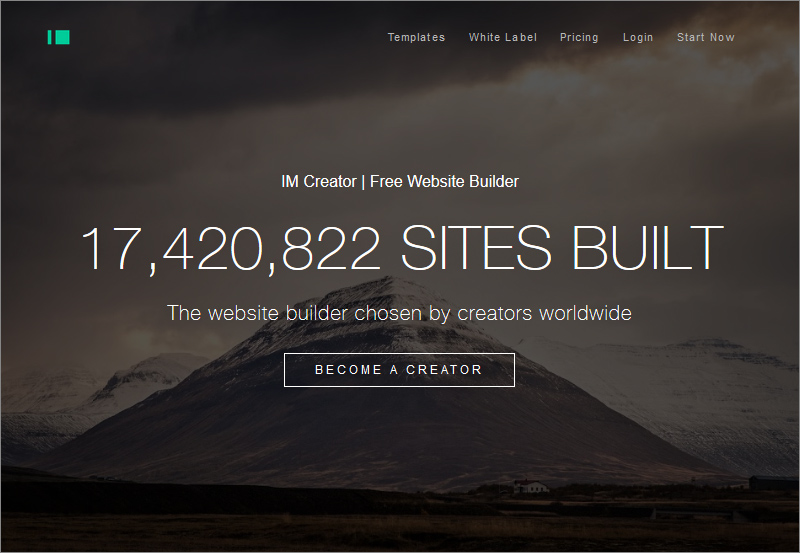 This website builder is a boon for small business owners, offering both free and paid versions. The drag-and-drop website editor can easily be used by everyone and is ideal for creating online shops and crafting blogs.
With IM Creator, the sky's the limit as you create a great responsive business website that runs smoothly across all devices, from tablets to desktops to smartphones.
Managing and maintaining any page is easy with IM Creator. Also, you stand to benefit from included SEO controls that optimize the page for different search engines and bring in a lot more traffic.
GoDaddy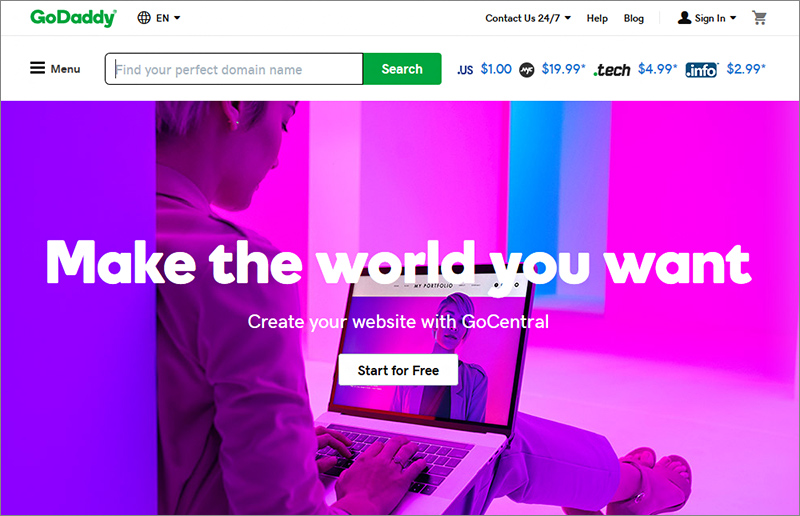 Have very little time to set up a small business website? GoDaddy's got you covered. This tool works great if all you require is a fully-functional business website that can go live quickly.
This builder is quite easy-to-use and presented simply. However, the lack of style is more than made up for by the convenience it offers. The tool provides advanced e-commerce functionality, letting the business owners add 5,000 products and customize shipping plans directly in the builder.
Which One to Choose?
So, there you have it – a list of the 10 best enterprise eCommerce website builders right now. You need to understand the requirements of your small business and decide which among them you wish to work with.
All of them have their advantages and you can finally create your dream business site to expand your online presence.
However, because of its ease of use and supremely useful free trial version, Wix is our winner. If Wix doesn't impress you, go for Shopify, equally easy to use, and equally power-packed.