This is the first in the series of blog commenting contests I will be running on this blog. Today's contest is sponsored by Author hReview (3 in 1 package), thanks to Hesham Zebida, the guy who has put up a lot of good things for WordPress including ThesisAwesome. He's also the founder of famousbloggers.net
The winner of this contest will have $70 sent straight to his paypal. All I need from you is a great comment.
Not just any comment but you have to read this review, visit the plugin page and tell me in the comment what you think about the plugin package, do you have the plugin already and what's your opinion about it.
NB: There is currently this promotion of 30% OFF going on so be sure to grab your copy before the prizes increase.
My personal opinion is if you want to turn your blog to a money making machine or build a dedicated product review site with ease, you just go ahead and grab this plugin;
– > Visit Plugin Page Here
The 3 in 1 Package
The AuthorhReview is a membership platform. It includes three awesome plugins that will allow you to rock your reviews, no matter what your site size is. Here are the three;
Author hReview (author/editor reviews)
WP Reviews (author/visitor reviews)
Customer Testimonials (bonus plugin)

There are generally 2 ways to make money with product reviews;
Review affiliate products  and earn commissions on sales.
Get paid once off by authors to review their products.
Now you can approach this money making method in two other ways;
Create a dedicated review blog (with user reviews and rating functionality) that later on becomes a read affiliate income generator – WP reviews
Publish reviews on your current blog and make money from affiliate commissions  – Author hReview
Whichever way you want to go about it, this 3-in1 package is for you. This package is the most flexible with search engine friendly plugins you need.
Here is a closer look at the three plugins in the package;
1 – > Author hReview
The Author hReview plugin was the first creation in the package coded especially for blog authors. You can use this on your blog if you don't need  registered members to submit reviews.
2 – > WP reviews
Building a product review and rating site requires a lot of hard work, and it could be really expensive, especially if you want to have it custom made for your project. However, the expensive and hard tasks have been rolled out for you. All you need is  WP reviews
This plugin will help you create your review and rating site in minutes, so you can focus on writing your quality reviews and market them on the web. It also allows users to submit new products reviews with the Front-End Reviews Submission Add-on Plugin.
3 – > Customer Testimonials!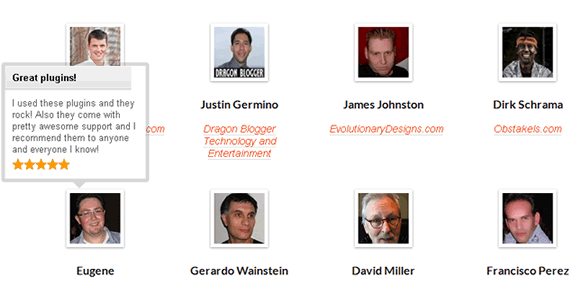 This is unarguably an important component in online marketing. You need a more flexible and user-friendly way to manage testimonials on your blog. This bonus plugin will take away the sweat and hard work involved.
Increase Search Traffic by making SERP results more Eye-Catching!
Author hReview's rich snippets review information; ratings and descriptions can help searchers to better identify relevant products, resulting in higher click-through rates.

Round up!
There are two main reasons I recommend you grab this plugin now;
It helps you to easily create product review posts on your blog and make commissions.
You can easily create a product review sites for consistent income through affiliate product sales.
The contest begins
You might just be the winner of this contest. Yes! I want to send you $70 cash for doing just what you do often – leave comments
Here are the 3 things to do;
Read this review
Visit the author hReview page
Come back here and drop a reasonable comment. Short comments will be rejected. Comment out of topic will be rejected. Unreasonable comments will also be rejected.
NB: Only comments with real names in the name field will be accepted.
– > Visit Plugin Page Here
Here is a trick to win this contest.
Anyone can win but there is something you can do to add more to your chances. It's amazing how this will take you closer to the winning point.
Both direct comments and comment replies are counted. So after leaving your comment, you can leave as many replies as possible to other comments. but note that these must be reasonable replies.
I will randomly pick any number between 1 and the last comment number (including replies).  If you have 10 comments (your comment and 9 other replies, there are high chances that you get picked 😉
Announcing Results
Results will be announced on this post. I don't know when yet but as soon as these comments get to 100+ (including my replies and Hesham's comment). However, Hesham and myself are excluded from the contest.
NB: Be sure to join my list. The winner will have 72 hours to contact me for the $70 prize. While leaving your reply, check the button (Send Me A Free Copy Of How To Make Supper Affiliate Commissions) to join my list.