I love this idea that just popped into my brain – blog commenting contest. This is coming up on this blog this month. Well, I intend to keep it rolling
I want to make it easy so anyone can win – $25, $50, $100 and more. My readers and commentators are precious visitors so I just want to give them an opportunity to earn money doing what they already have been doing – commenting on this blog!
NB: This is not going to be the first opportunity to make money commenting on blogs. Check out what's happening on kingged.com
If you look down the comment section, I have added comment numberings. This was not easy to do even using this comment numbering plugin. It became a little dirty with Genesis. However, I've got them up so I can continue with my beautiful blog comment contest idea.
Here is the deal …
Every month, once or twice, I will be running contests on some of my blog posts here. It's going to be very simple – Leave a reasonable comment on the contest post and I'll run a random selection when the comments get to a certain number. The commentator behind the comment that's picked wins. I might pick one, two or three winners depending on what's in the package.
Picking the winners is with ease. I have written a small PHP script. What I do is key in the biggest comment number (120 for instance) and run the script. It will return a random number between 1 and the given number. The commentator whose comment correspond to that number will be the winner. I can run the script several times to select more than 1 winner.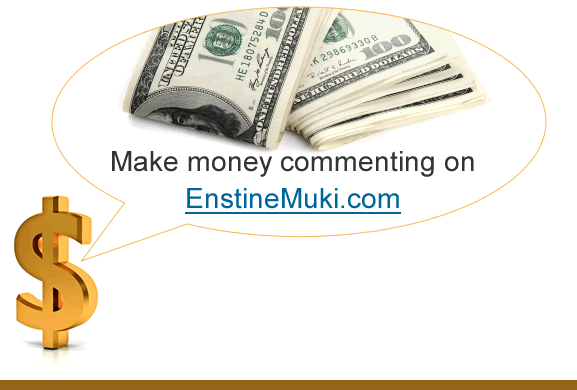 I need sponsors for this commenting contest
Now I want this contest to be quite broad. The prizes to be won (in most cases cash) will come from sponsors. I think they will have a lot to gain too. Here is the package for them;
Exposure,
Traffic,
Brand promotion.
This is what happens …
Participation is simply commenting. So contestants will have to drop 2 comments to complete entry;
One comment on the sponsor's chosen blog post on his blog (so all contestants will have to visit the sponsor's blog)
Another comment on the contest post on my blog
NB: The selection will be run on the contest post comments on my blog. If you are randomly selected as winner (or one of the winners) and we find out that you didn't comment on the sponsor's post, your selection will be dissolved and another commentator selected.
Who can sponsor?
Anyone can be a sponsor. If you don't have a blog, you will still gain exposure and branding.
Here is the catch…
The contest post will be a review post of your services/blog/product as a sponsor. Contestants will be expected to leave comment about your services/products/blog. That will be crucial data you need to strategize your marketing.
Who can enter the contest?
Anyone with an Internet connection. In fact, I have no restrictions. You are however expected to write reasonable comments. Your comments must be related to the subject discussed (or product reviewed) in the contest post and must not be too short.
NB: I reserve the right to reject any comment
Prizes to be won
There are going to be beautiful prizes – from raw cash to premium themes, plugins, software, memberships, banner space, etc.
However, I'd like to lay more emphasis on cash. That's what makes the contest hot. Everyone needs cash but not everyone needs a theme. You see why cash can draw the attention of almost everybody?
The first Blog commenting contest will be live as soon as I get the first sponsor.  Winners of each contest will be announced on the contest post.
Promoting the contest
The contest posts will go through extra promotions. I will do Facebook post boosting, paid promotion on Emperola.com and some other contest platforms. This of course will give more exposure to sponsors
Over to you…
Please tell me in the comment box what you think about this unique idea. I'd like to hear your thoughts
If you want to be one of the sponsors to benefit from huge exposure, please contact me here for details and let me know more about your prizes