Online Jobs are bit different than your regular 9 to 5 jobs. In online jobs you need to know more because it is very technical.
So we help you by giving 10 tools that will make your online job very easy.
Why You Need Tools Especially for Online Jobs
There could be many reasons why would you need certain kinds of tools to make your job easy.
However these are some reasons you may need these tools :
Better Planning: You have to plan better for online jobs you are working with hence you need certain kinds of tools. They help you to plan in a way that you know what's in the store for next week or even a month.
Save Time: Online jobs are very tedious, you have to do many things at a given time. Hence you have to be a multitasker.
You can't procrastinate things for next day because you will be wasting your time. Hence certain online tools can help you in saving a lot of time.
Connectivity: These tools are great when it comes to connectivity. Nature of online jobs is different than other jobs.
Here your clients or employees could be anywhere in the world and you have to connect with them. Hence you need certain tools that can do it easily.
Great Research: In an online job you need to create great content. Hence your research about a particular topic must be thorough.
Some of the tools mentioned below can help you in creating content which is of high quality because of the amount of research that has gone into it.
Tactical Advantage, More Productivity: These tools give you tactical advantage which means more productivity. You can do a lot of stuff in short period of time.
This increases your revenue.
Free of Cost: Most of these tools are free of cost. You can use them as you like. However for better results you can always go premium.
So these are some of the main reasons every online job worker needs some tools. And if you are still not working on any online job, you may want to check here on MoneyConnexion a list of popular online jobs.
10 Top Tools for Every Online worker!
Dropbox
The first most important tool is Dropbox. The best thing about the dropbox is anyone from anywhere can upload all his work at one place.
If you are an employee or an employer online then Dropbox could really make things easy for you.
It is easy to install and you have complete admin right to give access to your employees.
You can manage all types of documents from one place. The service is free up to 16GB for limited space but if you need extra space because of nature of your work then can go for premium.
Google Docs
Second tool in our list is Google Docs. Google Docs is also like Dropbox where you can save your data online.
So both of them are all about cloud computing.
In Google docs you can create documents like word document, excel spreadsheet, even PowerPoint presentations and share it online.
You can manage how you want to give access to other co workers or employees, who all can share it and who all can't.
In Dropbox you put document in a folder and share it, however in Google Docs you can use applications similar to MS office and share it online.
Trello
Next must have online tool in our list is Trello.
You simply can't miss this tool because it will make your online job so enjoyable.
Trello replaces the use of sticky notes.
It is the visual way of organizing anything with anyone with great flexibility.
You can drag and drop lengthy email threads or excel spreadsheet or a work document on your desktop and see the progress.
You just have to glance the desktop to see updates of different ongoing projects.
Moreover it is free.
Skype, HipChat and Google Hangout
Online jobs like tutoring or consulting needs face to face contact with your clients or employees.
However, it is not possible that you can meet them in person. Therefore you can organize a conference online via Skype or Google Hangout.
It is easy to install and it is free if other side is also using Skype on their desktop or laptop.
You save a lot of money on phone calls and even it cuts down your travelling expenses.
Evernote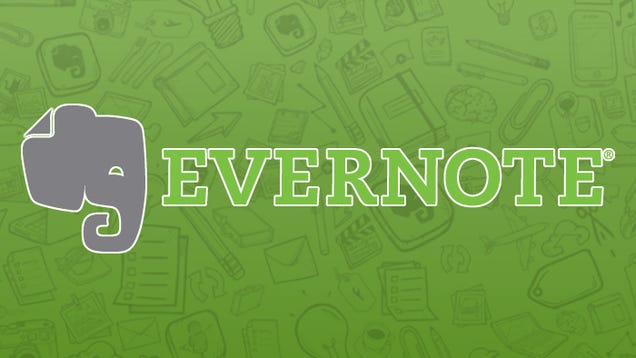 To an extent Evernote is also like Trello but there are differences.
Here you can plan your tasks so that you get maximum productivity.
Use Evernote of creating and prioritizing list of jobs that you want to do in a day.
What differentiates Evernote from Trello is in Evernote you can do all your research in one place.
This helps you creating great content.
Basic is free but you want more features then go for paid one.
Twitter and Tweet Deck
In online jobs you follow a lot of people associated with your job.
You get your news and other important content through Twitter. In fact Twitter is more like RSS or Feeds.
You can easily manage up to a list of 200 to 500 people on Twitter. It will really help you creating content where a lot of research work is needed.
You can have separate columns of individuals using Tweet Deck.
Fiverr and Upwork
Online jobs could be of wide range like writing, designing logos, coding and other freelancing jobs.
Although there are many sites that offer freelancing jobs but two of them are most important, Fiverr and Upwork.
Here you can find all kinds of online freelancing jobs at one place.
They are absolutely genuine and you will definitely get a deal here.
They offer you a wide range of work that you can choose according to your skills.
These two websites are very important tools for online jobs.
Feed Demon, Feedly and Kindle Reader
After the demise of Google Reader we had no choice. Still there is no good software that can replace Google Reader.
However, you can use Feed Demon or Feedly.
If you have to do research for creating great content then you need to read a lot and you can't do this by going to every website because it is so time consuming.
So best way to use is RSS or Feeds and Feed Demon from Mircrosoft is still the best one. You can install it and look for Feeds.
You can also use Feedly which is an online service.
Kindle Reader will help you to make reading pleasurable. It is also a handy tool.
Buffer
Buffer Apps very important for managing social media. Today every online job involves social media.
Buffer helps you to share on social media quite easily. You can plan all your tweets, posts etc in advance.
It saves you a lot of time and money.
Agile Bits
The final online tool that you must have is Agile Bits.
It is basically a password manager. It will save you a lot of time because you can sync and share passwords with anyone who can access.
Agile Bits is also much secured to use.
So these were 10 tools that will allow you to plan ahead, increase productivity, save time and money.