Are you looking for ways to make money online that are actually going to generate you sustainable revenue?
The good news is, there are many platforms, tools, and resources out there to help you do just that.
The problem is, if you're just starting out, it can be tough to know where to start with your online business.
But it can be done.
And it doesn't even have to be that hard, even if you're just starting out and don't have a lot of experience.
If you're thinking about starting an online business, take a look at these proven ways to make money blogging  (the easy way) and start achieving the financial success you've been dreaming of.
1. Affiliate Marketing
Affiliate marketing is when you recommend products or services to your loyal audience. You might do this in blog content, social media posts, or even in email campaigns. Many Youtubers make money with Affiliate Marketing as well.
To recommend products or services to your site visitors, you include special links throughout your website that take people to the product or service you're promoting.
Then, every time someone makes a purchase after clicking on your link, you get a commission.
Many companies that sell products or services offer affiliate programs that you can join for free. For instance, Amazon, eBay, and Walmart are some of the most well-known.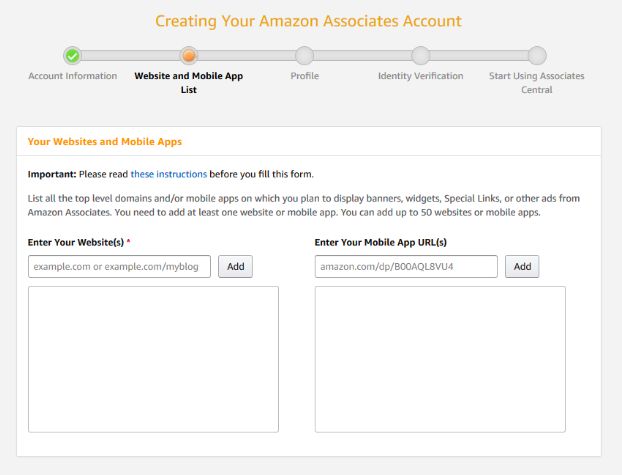 From there, all you have to do is promote their stuff to your readers and encourage them to buy.
Since 15% of all digital marketing revenue comes from affiliate marketing, it's safe to say this is a reliable way to make money online.
But before you can jump into affiliate marketing, you're going to need a sizable following. After all, if no one is coming to your website, there's no one to click your links to buy.
That means you make zero money.
Luckily, you can monitor your site's traffic using Google Analytics, which tracks who comes to your website and what they do once they arrive.

Once you notice regular traffic coming to your website, you can easily start affiliate marketing and generating extra cash.
Take a look at these affiliate marketing best practices for becoming successful:
Know Your Audience:

Know what your audience is looking for when they come to your site because recommending products and services they aren't interested in won't generate you much money.

Establish Yourself as a Trustworthy Brand:

People want to know you're recommending things because you back them, not just because you want to make money.

Be Helpful:

Write up reviews, share video demonstrations, and be as informative as possible so people can make an educated decision about whether they want to buy.

Be Transparent:

Always tell your readers you participate in affiliate marketing and that you may profit off their purchases so they don't feel scammed.
Affiliate marketing is a great way to generate money online, so long as you don't think of it as a get rich scheme and try to convince people to buy things that aren't worth their money.
2. Start a Dropshipping Business
If you've ever looked into launching an eCommerce shop, you know there's a lot to invest up front.
For instance, you'll need to build a site, accumulate inventory, store those products, ship them to customers, and so much more.
This can be overwhelming to anyone just starting out. Not to mention, it can be extremely expensive.
If you're looking for a great way to break into the eCommerce world and make some money online, without all the hassles that come with having an online shop, look into starting a dropshipping business.
With a dropshipping business, you run your online store, but never have to deal with actual inventory or spreadsheets related to it.
Once a customer makes a purchase from your store, your supplier will ship your products from their own warehouse, right to your customer.
In addition, you don't have to deal with managing inventory levels, shipping your products, or dealing with customer returns.
What you do get to do is brand your online business, promote the products you're selling, and make money off everything that's sold.
Dropshipping is a great way to get into the world of online retail if you don't have a lot of money to invest into your business right away.
And who knows, you might end up sticking with dropshipping even after you've made a lot of money because it's simply easier to do than running a traditional online store.
3. Start a Freelancing Business
Do you have a special skill that you can use to help people?
Monetizing your existing skill set as a freelancer is one of the easiest ways to make money online. Plus, this type of work is in demand today. According to Maryville University, labor economics experts estimate that by 2020, 60 million Americans will be freelancers, contractors, or some other form of contingent labor. All you have to have is a website that's set up to show what you have to offer others.
And the best part about it?
Oftentimes if you have the right skill set and resources, you can make a living online right from the comfort of your own home.
Take a look at these helpful tips for starting your own online freelancing business:
Find a profitable niche

Determine the services you'll offer and their price points

Build a portfolio website highlighting your work

Find a way to vet potential clients

Pitch your services to others in the online world

Promote yourself on a variety of channels including social media
Lastly, make it easy for people to get in touch once they decide they want to hire you.
This can be done using a simple contact form plugin, such as WPForms if you use WordPress as your content management system.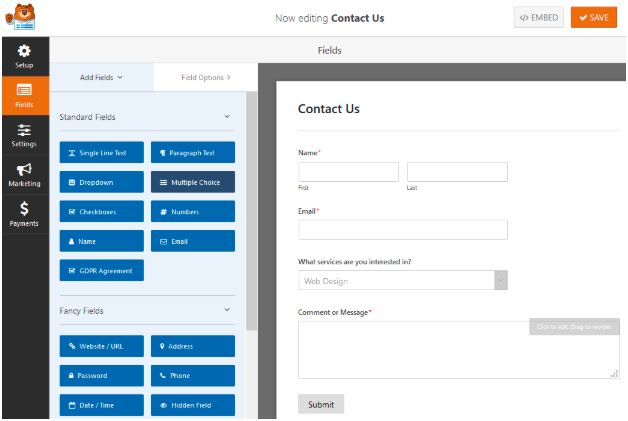 That way, when someone wants to hire you, all they have to do is fill out your form to get more information or hire you straight away.
Plus, you'll be able to send confirmation emails to customers after they've filled out your form, receive a notification when someone submits a form, and add their email to your list for further marketing.
4. Offer Members Only Content
After you've been blogging for some time, and have built up a size-able audience that traffics your website on a daily basis, you might consider locking up some of your most valuable content and making it accessible to paying members only.
Membership sites can turn a huge profit if what you have to offer is original, relevant, and continuous.
And, while the time to create premium content for members can be a never-ending process, if you're already publishing content on your website regularly, you might as well monetize it.
Many WordPress plugins make setting up a membership simple to do:
In addition, you can also host members-only webinars and Q&A sessions, create a members-only forum, and offer eCourses to make money out of content you're already creating.
Need some tips for generating interest in your membership site?
Check it out:
Interact and engage with members so they feel they're getting their money's worth

Run group events and challenges to boost involvement

Give out free spots to newcomers as a promotional technique

Make navigation of your growing membership site easy

Monitor your members' needs and adjust content accordingly
Running a membership site is a great way to generate recurring revenue that can make you financially secure.
And while it definitely takes more time than some of the other ways mentioned above, it has the potential to secure you the most money.
Final Thoughts
Running an online business and making money is not always easy to do, especially if you don't know where to start.
However, with a little bit of guidance, a lot of determination, and a commitment to growing a successful brand, you can monetize your website relatively easily.
So, take a look at what your overall goals are, how much time you have to invest, and what you want to accomplish, and start making money online starting today.