Managing PDF files can be tricky, especially if you regularly sign documents or you need to highlight some paragraphs or underline important parts. Luckily, there are effective solutions in terms of software you can obtain that can help you edit and manage PDF files.
One of the most popular PDF management software is PDF Expert. It has some great features, such as reading, editing, signing PDF files, adding images, filling out forms, and more.
About PDF Expert
PDF Expert is a versatile and all-around app for Apple devices (iPhone, iPad, and Mac) that is equipped with all the PDF tools one person needs allowing its users to read, select, edit, and organize PDF files, edit text, and images, fill out forms, fill and sign PDF pages, reduce its size, annotate, markup and take notes, comment, and much more.
It is an easy-to-use software that offers its users full control over their PDF document, edit, annotate, sign, merge multiple PDF documents in seconds, and convert them to other digital formats such as DOC, XLSX, and others.
But the catch is it is only available to Apple devices. However, in this article, we are going to talk about its great alternative – UPDF!
What is UPDF?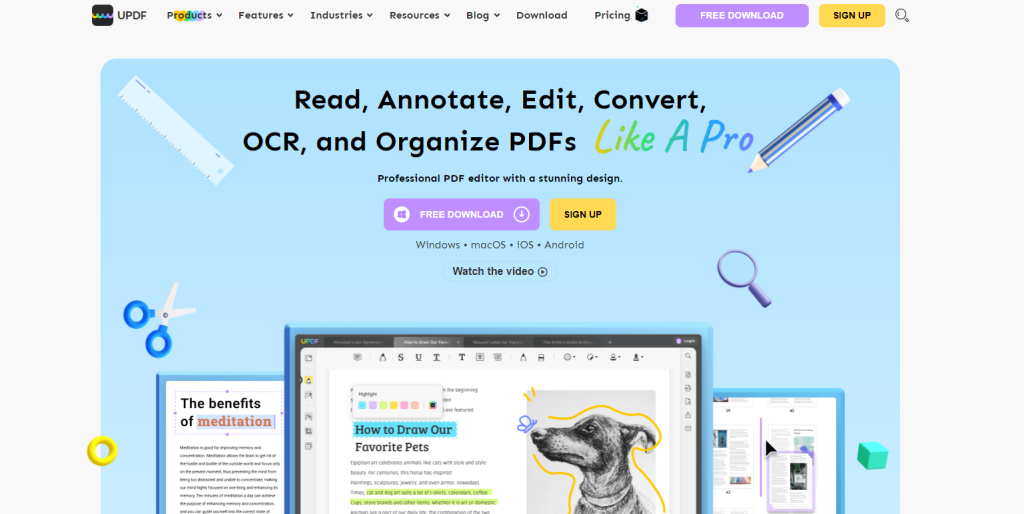 Unlike PDF Expert, which covers only Apple devices, UPDF serves every platform, both desktop, and mobile. Thus, this enables Windows, Mac, iOS, and Android users to easily edit, annotate, convert, organize, and sign PDF files.
Convert any PDF file to Word, Excel, Powerpoint, HTML, CVS, XML, image, or text format without losing any quality whatsoever. Besides some great features we will mention in a bit, UPDF comes with a great user interface that's modern looking, most importantly – user-friendly.
Editing text
The first and main feature is the possibility to edit the text in the actual PDF file. You can insert additional text, modify the already existing one, remove some of the paragraphs, customize its appearance (change the font and color), insert images, and edit them, as well. Customize their size, rotate them, and crop them.
In addition to this, UPDF is perfect for those big files containing dozens and hundreds of pages. Editing them with any other software would be a tough task, but this one enables you to edit several pages at once. This means you can add, remove, and reorder pages at once.
Annotations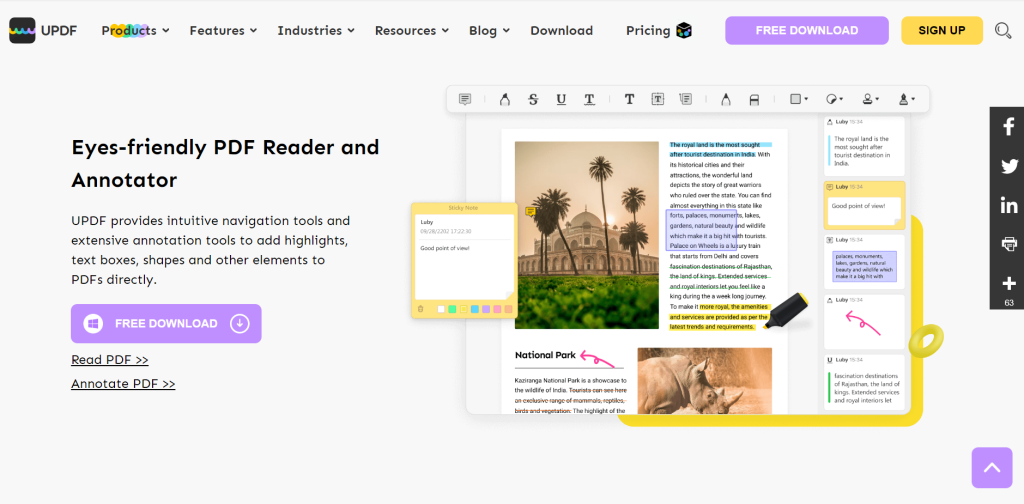 Making annotations is a child's play using UPDF tools. No matter what platform you use, you can highlight the annotations as you want, underline them, strikethrough, and create different shapes in every color you want. You can also add text boxes, stickers, and stamps, as well.
Signing PDF files
Signing PDF files with UPDF is also quick and easy. Choose between built-in stamps, create custom ones, or add your signature. You can execute this action with your iPhone, iPad, or any Android device, as well as desktop ones.
This feature comes in handy for those individuals who are regularly engaged in documents and signing contracts. UPDF and its magnificent tool for digitally signing PDF files will save you a lot of time.
Scan documents
UPDF allows users to scan any physical document with their smartphone camera. You can scan the document, and its convenient OCR recognition system will enable you to convert the image into text you can edit later.
PDF converter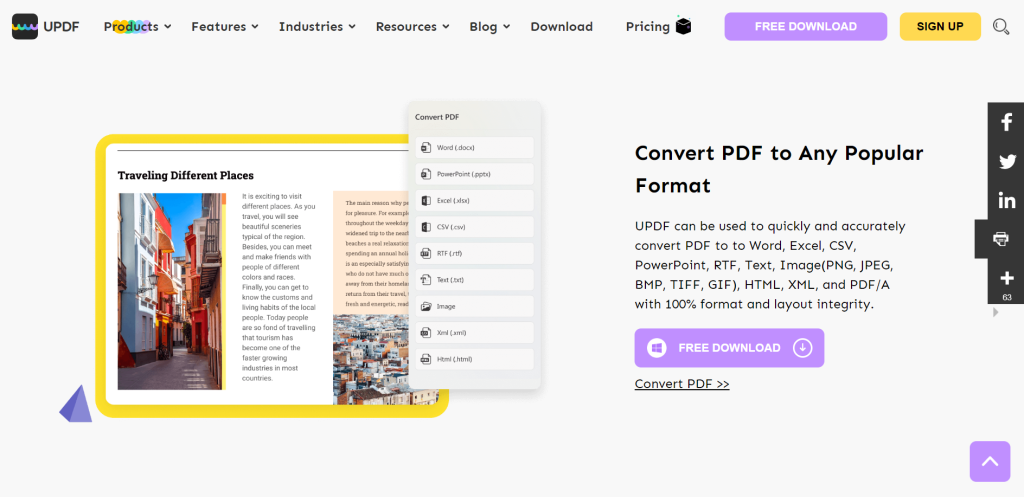 Lastly, we want to mention a PDF converter that lets you convert your PDF document easily to any of the following formats: Word, Excel, Powerpoint, GIF, HTML, PNG, JPEG, BIF, PDF/A, text, XML, and many others. UPDF is, unlike other similar apps, lightweight, meaning it won't slow down your PC or mobile device.
UPDF is strongly recommended and a worthy alternative to the well-known PDF Expert as it comes with useful built-in features, such as a document scanner, file manager, PDF editor, and document converter – IN ONE APP! Isn't that great?
Pricing
UPDF comes in two plans:
Annual Plan that will cost you $29.99 a year
Perpetual Plan for $49.99 one-time fee
Final words
With all of the features and options available to its users, UPDF is unquestionably the best PDF Expert alternative.  We strongly advise you to look into it more closely by visiting their website and seeing why it is so fantastic.