It's happened again guys!
Last month, I wrote about making $3,513 a day with SwissCoin. You can read about it here. Today's bonuses are almost a double of what I got on that 25th of August, 2016. We are just a month away and the $6.5k doesn't even include my daily bonuses for the past 30 days.
What's unique about SwissCoin MLM is that it pays your bonuses daily. You don't have to wait 15 or 30 days. That sounds amazing to me.
In this post, I have given some more details about SwissCoin multi-level marketing. I won't be coming back to those details here. So please check that post out.
[thrive_headline_focus title="How did $6,574 come about?" orientation="left"]
As a matter of fact, SwissCoin pays in Euros. $6,574 is converted from the bonuses of € 5 051.90 (Today's conversion rate on xe.com)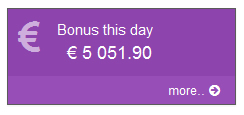 Swisscoin is Cryptocurrency, just like BitCoin. But the network marketing strategy makes the difference. With a hybrid compensation plan, members earn bonuses on every purchase movement in their team.
Just like in any well established MLM structure, SwissCoin pays rank/qualification bonuses. You get cash and items, including laptops, cars, travels, houses, etc.
Last month, I got the Diamond Rank qualification (going through Emerald career rank). That generated €3000  in rank bonuses.
With SwissCoin, to qualify to Diamond, you need to have a cumulative of 100,000BV. This amount is an equivalence of  €125,000 (Given that €1 = 0.8 bv)
I'm now Blue Diamond
This is exactly where the $6.5k earnings come from. The Blue Diamond qualification pays €5,000. I had an additional €50.90 which came as a result of daily earnings from network sales.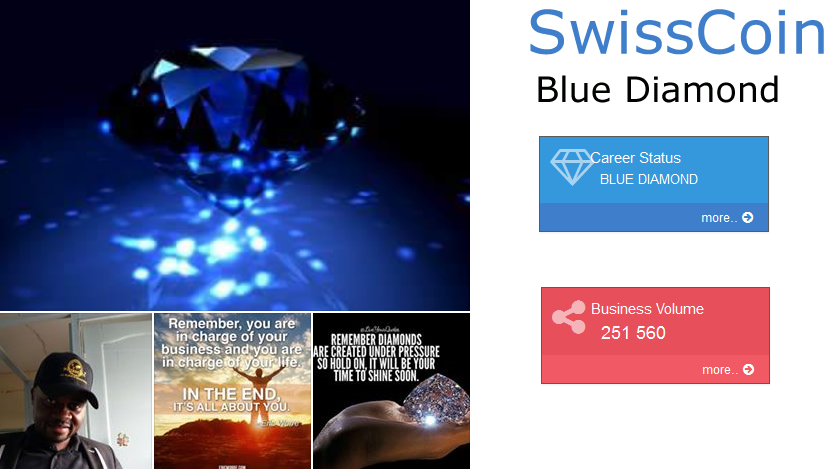 In 30 days, my vibrant team was able to generate 251K BV, which is more than double the 100k I got last month for Diamond.
251,560 BV is actually €314,450 (Given that €1 = 0.8 bv)
I signed up to SwissCoin on the 12th of June 2016. It's been three months today. With  over 3,142 team members and about €15,000 in bonuses,  I think SwissCoin is worth your attention.
[thrive_headline_focus title="How do I intend to use the bonuses?" orientation="left"]
SwissCoin encourages to invest more in cryptocurrency because that's where the real money is. Automatically, 40% of your bonuses is blocked for further investment while 60% can be withdrawn.
What this means is I will be buying more educational packages for €2,000+ and that will generate over 20,000+ tokens used to mine coins.
Please note!
SwissCoin does not sell coins. You buy educational packages on Cryptocurrency and Blockchain. You will then be rewarded tokens, used to mine coins.
Once your team members buy the packages, you earn commissions.
That's it for today!
Let me know what you think about SwissCoin cryptocurrency and MLM. Are you a member? Have you earned some bonuses?
Please drop a comment below.