It's becoming increasingly less difficult for anyone with or without a blog to make money online these days with sponsored posts. Initially, you needed a fairly active blog to be paid to post content on it.
Recently, SeedingUp (Formerly known as Teliad) has introduced sponsored posts for social media to its line of services.
What this means is that you can get paid $50, $100, $200 and more for a post to your Facebook, Google plus, Twitter and/or YouTube profiles.
Before I give you some more details about monetizing your social media profiles with SeedingUp's new Social Seeding service, let's briefly see other ways you can make money with SeedingUp.
Sponsored posts for your blog from SeedingUp
The first thing that's interesting with SeedingUp is that it's international. Unlike other content marketing platforms, SeedingUp is available in 5 different languages: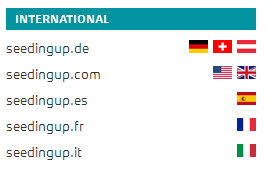 That's exciting for bloggers who blog in another language that's not English. It's been difficult to find platforms that invest in international coverage.
I have had many of my readers ask me where to find advertisers for their blogs. While you may sit and wait for them to hit your contact page, you have to be smart and signup to platforms where you can increase your exposure and be more easily located.
SeedingUp is an active platform with thousands of advertisers looking for blogs like yours to pay and publish their content. There are different types of content from SeedingUp you can publish on your blog and make some money. These include:
Blog posts written by you for the advertiser.
Blog posts written by Advertisers.
Press release.
Videos.
Text links.
Infographics.
To comply with search engines guideline, you have the option to nofollow the links in sponsored content.
Once you sign up for free, add your blog and create an offer.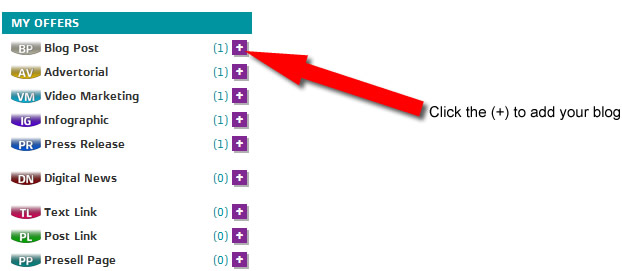 Once you click the plus sign, you will be taken to the form to enter your blog details. There are enough tips on this page to guide you through the already simple process.
Here is what the form looks like: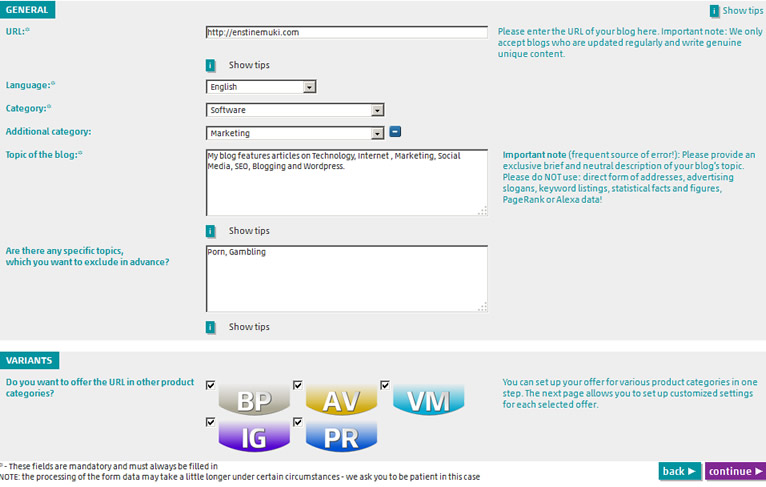 The SeedingUp staff will have to manually approve your submission before it becomes available to advertisers. This is to make sure quality is maintained on the platform.
One of the  things bloggers worry about is how much to charge per post. SeedingUp makes it easy by making available a Price check calculator. This helps you determine the amount you want to charge per content published on your blog.

Social Seeding – Monetize your social media profiles!
Social Seeding is a relatively new service on SeedingUp. It simple allows you to monetize your social media profiles with and without a sponsored post.
While you post content from your blog, from friends' blog, fun content and content from around the world, Social Seeding allows you to post targeted content, offering value to your followers while generating income from the same activities.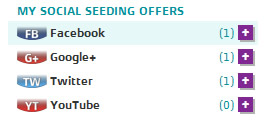 Social Seeding covers the most popular social media platforms: Facebook, Google+, Twitter and YouTube for video content.
The more your followers, the more you charge per post. All you do is set a price per follower and get the final price following your number of followers:
Now, it's simple to set your price. However, it's been noticed that expensive offers are hardly booked. So I recommend you start from the lowest and gradually move up.
How do you create a Social Seeding offer?
Creating a social seeding offer means adding a social profile to the platform. Once your profile is added and approved, it will be available for booking by advertisers.
To add a social profile, click the plus (+) sign corresponding to the social network you want to create.

The next step will be to fill the form carefully and submit.
Note that fake social media accounts will easily be identified and rejected. If you've bought fake Twitter accounts on Fiverr or some similar sites, don't even waste your time submitting.
Does SeedingUp really work?
I know there are lots of platforms out there that don't keep to their claims. However, SeedingUp is not part of them.
SeedingUp keeps to its words. With over 24,000 active bloggers, you have reasons to function with them without fear. Here is proof that they pay in 2019.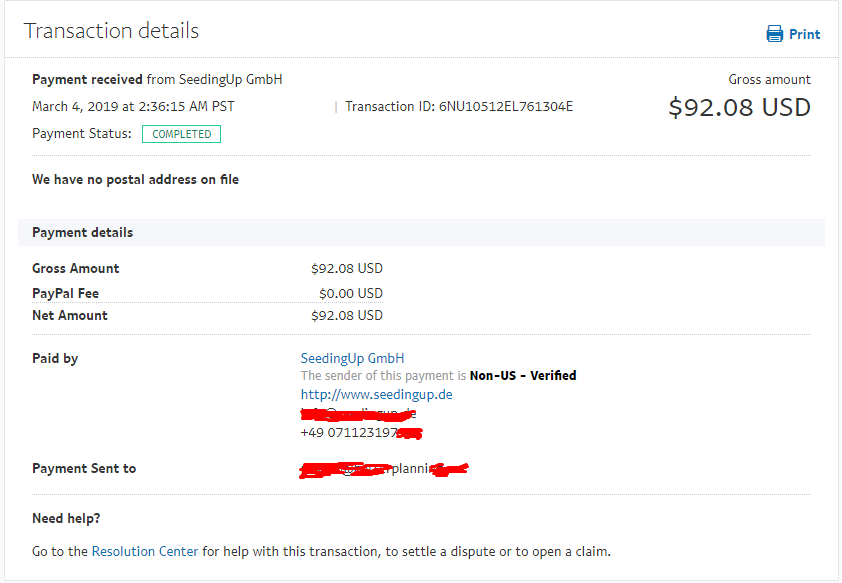 Other methods to withdraw your earnings are Cheque, Bank Transfer (Account outside EU)  and Skrill.
NB: I would love to see Payoneer as an option on the list of payment methods.
SeedingUp content platform for Advertisers
SeedingUp is a marketplace of thousands of well selected top blogs from over 13 000 bloggers. With an ever-expanding publisher social media coverage of over 240 000 000, it stands as one of the most attractive content promotion platform you definitely would like to be part of.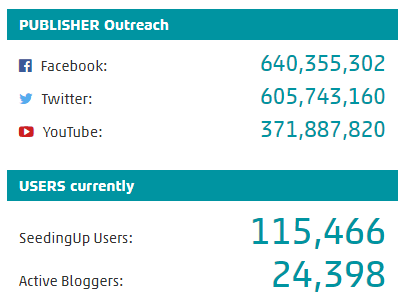 The strict attention and manual approval of blogs guarantee quality in terms of exposure and traffic delivered.
Are you an advertiser looking to gain extra targeted exposure and traffic to your products? I recommend you try out SeedingUp
Meanwhile, drop your comment and let me know what you think about this platform. I'll be grateful if you share this post with your friends on social media.