Won't you also like to have a cute phone case? You know you are never going to have a smartphone shipped with additional phone cases. Generally, you will have different colors but what if you desire a more cut and sexy design that's not available with the original creation?
Now, the beauty is that phone covers are not expensive so you can completely change the look of your phone without your bank account feeling the weight.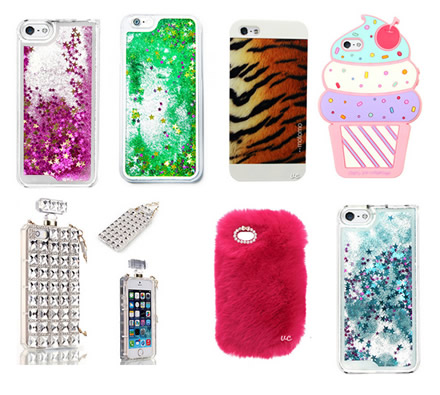 I'm a lover of beauty and so is my little daughter. She has an eye for aesthetics and that's why when I offered her one of my used iPhones (In fact to use as a gaming tool), she went ahead and tried to paste some artificial flowery designs to it. I loved what she did and wanted to offer her something more cute. I didn't go her direction though. I thought looking for beautiful phone cases could make her experience with the device interesting.
Phone Cases from Glam Cases!
I came across beautiful collection of iPhone cases from Velvet Caviar's Glam Cases (based in New York). They have exceptionally attractive phone skins for iPhones, Galaxies etc.
Many of their glamorous phone cases have a girly look that gives every outfit that extra fashionable touch, while also protecting your phone from collisions and impacts.
Phone cases currently being shipped for these marks: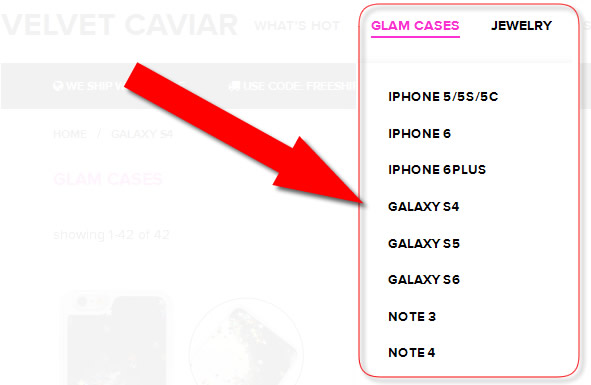 There are a quite beautiful phone covers you can make a choice from. They deliver worldwide so where ever you are, you are sure to get your item.
All U.S. orders are shipped via USPS First Class or Priority mail at $7 and it generally takes 1-3 Business Days.
International shipping takes 10-30 Business Days at the rate of $15
Orders submitted by noon (12:00 pm) EST will ship the same day. If the order is placed after 12PM EST, it will likely ship out the next business day
You can also pre-order items that will be shipped to you as soon as they are available.
Are you an Influencer?
Velvet  Caviar  is  looking  to  build  strong relationships  with  experienced  influencers to  help  get the  word  out  about  their products.
As an influencers, you benefit from special discounts and  free products direct from their new product lines! You may get free products valued between $50 to $200 every month and run giveaways on your blog sponsored by Velvet Caviar.
Do you love your current phone cover? Are you looking for something more cute? Are you also looking to expand your business?