Having a website is the main way to express yourself on the internet. Luckily there are a number of website builders that help users achieve what they have in mind. Unfortunately, many of them are either too complex, offer scarce customization, lack intuitivity or are a bit too expensive for a regular user.
Imagine yourself creating your content in a smooth environment in a fast and easy manner, utilizing the latest technological trends. Microweber CMS ( https://microweber.com/get-started ) is a new player in the niche that offers exactly this, sparing you the frustration of slow content management or needing to code simple tasks.
Microweber is a free open source website builder that users can create a website, online shop or blog with. The software is template-based and ensures great scalability due to its modular architecture bringing customization depending on your website's needs. Users can choose either to host a website on the Microweber server or download the software and host it on a server they already own.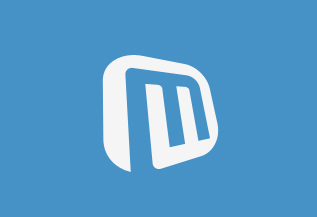 The core of Microweber's flexibility

It's no secret that the latest website builders are in love with the Drag & Drop technology. It's an innovation that ensures smoother and quicker content creation and management in comparison with the old way of rearranging elements. Microweber utilizes Drag & Drop to the best. Users can move text, upload or rearrange multimedia or modules and do just about everything with only a click of the mouse, followed by dragging the element to its destined place.
The other core feature of the open source CMS is rarer to see even among the bigger CMS players. The Real-Time Text Writing & Editing feature lets users create and manage content on the website interface. If you're familiar with the What You See Is What You Get (WYSIWYG) system, this feature is similar to it. Users now can skip the tedious habit of constant content previewing when creating new blog posts and are not stuck with admin panels forever.
Combined, these two halves of Microweber's core functionality ensure easy navigation, light content creation and intuitive way of managing and rearranging it.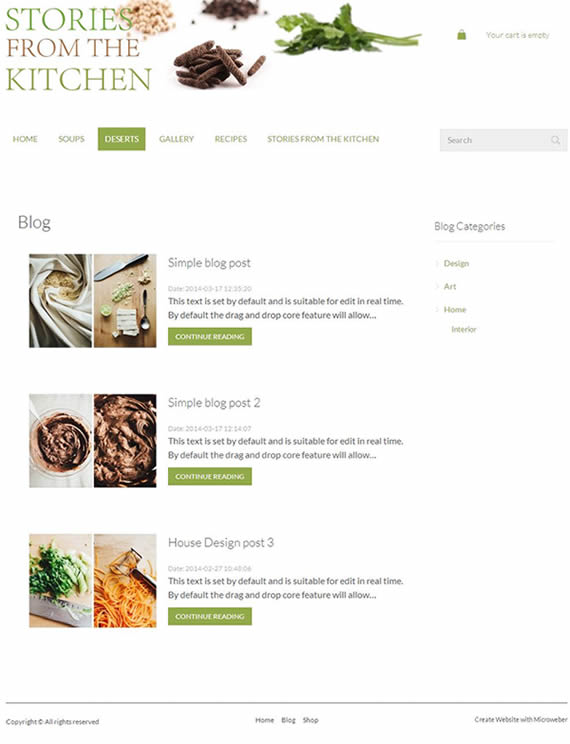 Empowering the blogger community

What a blogger needs is reliable software that is:
easy to use
with built-in SEO
social media sharing options included
excelling at design
rich on customization
user-friendly
By default Microweber has built-in Meta Tags and SEO so the website, online shop or blog created with the software will receive the coverage it deserves. There is also a module for social networks sharing for all those blog posts you want to be seen, including Facebook, Twitter, Stumble Upon, G+, Reddit and LinkedIn. Much like WordPress analytics, Microweber too has a statistic that gives insight about visitors and incoming site traffic.
Most importantly though, there's a recently introduced default template called Liteness. It's a perfect starting point for any blogger as it combines visual appeal (up-to-date with the latest web design trends) and powerful customization. The latter includes a rich template settings menu that can be used to alter the blog's appearance completely. If you wish to have your own colors and images, changing headers or footers, post titles or text, columns or background is a click away.
Customization and opportunities for bloggers don't really end here. Liteness also offers a number of different skins and templates for picture galleries, a vital part of the blogger experience. In case you need a photographer portfolio, wish to sort your online shop products in a specific way or just wish to have a simple picture gallery on your blog, there are custom skins to do just that.
The inherent Layouts are also useful for bloggers. Microweber has more than 15 predefined layouts suitable for different needs. There are layouts with specific picture galleries for freelancer photographers, news blogs orientated layouts like columns with images and headers, or corporate layouts like a company team member page. What they have in common is that they spare the need for you to waste your time on arranging elements instead of filling them with content.
A noteworthy mention is that all websites created with Microweber are also 100% mobile compatible and have responsive design.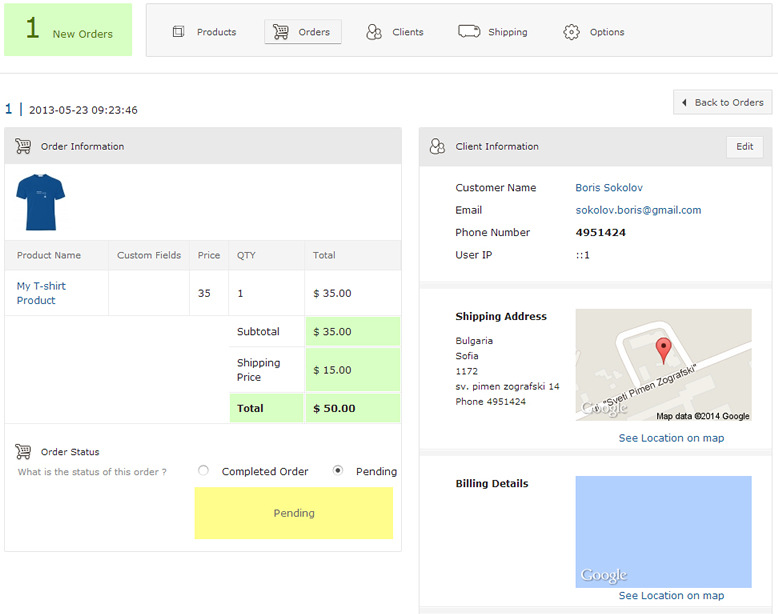 Going the E-commerce way

Perhaps some of you are not much into blogging, as you are into e-commerce and being a successful entrepreneur. Microweber is a diverse platform and aside from a great blogging software is suitable for e-commerce websites.
What other website builders charge for, this CMS offers for free. Among the specific e-commerce targeted modules are an integrated shopping cart and payment gateway; custom fields for price field, dropdown menus and multiple choice menus (for size, colors or other custom descriptions); Orders overview menu including a graph for abandoned carts and a thorough Client menu.
The key feature is the Pricing & Shipping options where users can define their type of shipping (Fixed, Dimensions/Weight or Per Item), different settings and prices for different countries (even excluding some countries from the shipping list) and even setting up discounts for specific customers.
Suitable for both non-tech people and tech geeks

There are two target audiences Microweber reaches out to. The first are the end-users lacking technical knowledge. Far too many website builders out there are complicated. Microweber makes a distinction and is a perfect match for people who don't even know what HTML or SEO is. In fact there even is a User Guide section with video tutorials ( https://microweber.com/user-guide ) to ensure an even more easier experience for users learning how to create content with the software.
Microweber is still early in its history but expands fast. Being an open source website builder it's only natural for it to reach out to the total opposite community of non-techy users – designers and developers. Both target groups can create their own custom templates and modules and some have already started doing so. Afterwards these templates and modules can be either purchased or given away for free for end-users. In such a situation everyone draws a benefit.
The current agenda for Microweber is inner redesign and reaching the official 1.00 release which will bring other improvements and huge changes. Given the expanding community you'll be sure to expect much more to come from the small software team.