I'm so excited to have been on Investfeed this early. I can foresee quite exciting social trading days ahead.
InvestFeed is social platform Cryptocurrency traders. I wrote about it in the past here. It's growing day by day and you can find my profile here.
We know of the new monetizing feature that's getting everyone excited. But I have seen a huge number of users still finding it hard to milk the goodness out of it.
Here is how it functions… 
You post valuable content. Someone finds it useful and decides to give you a tip. That makes you earn 10 cool IFT tokens that can be traded for BTC or other crypto/Fiat currency.
For you to earn TIPS, you will have to do this simple thing: Add your Ethereum wallet.
How to receive IFT TIPS 
Click your profile picture
Click "Settings"
Click "Wallet" on the left tool bar
See image below: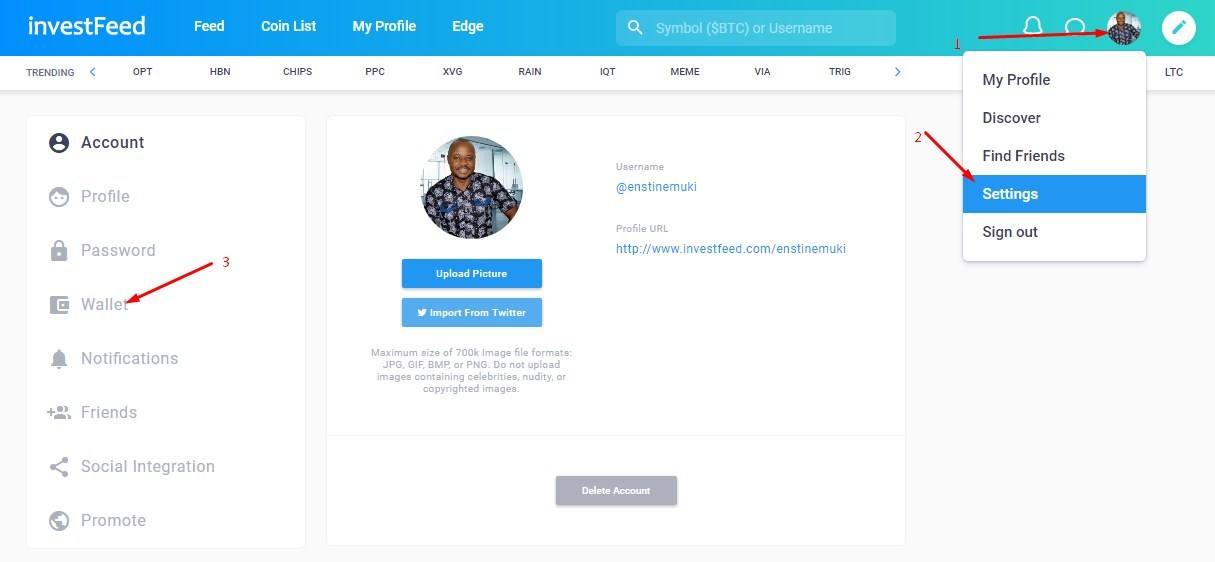 On the page that follows, enter your wallet Address (ERC-20 Compatible Only) and validate. Now, you will be able to receive IFT tokens to this address once your posts get tipped.
How to give out IFT TIPS
IF you find some piece of interesting content, you can reward the author with a TIP. This simply means you are giving him 10 IFT (Which may change with time).
But if you don't have your account properly setup, you will see something like this: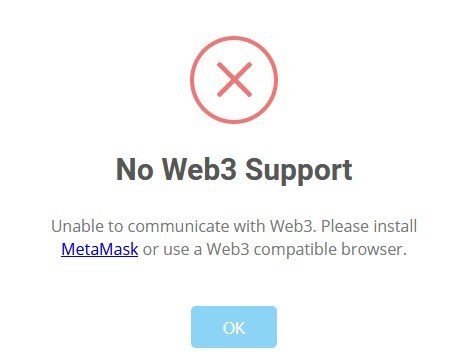 Now you should go to this website. Download and install MetaMask for Google Chrome or simply download the BRAVE browser.
MetaMask for Google Chrome
Once you have this extension installed on your Chrome browser, follow these steps:
Click the MetaMask  Icon and accept the terms on the window that pops up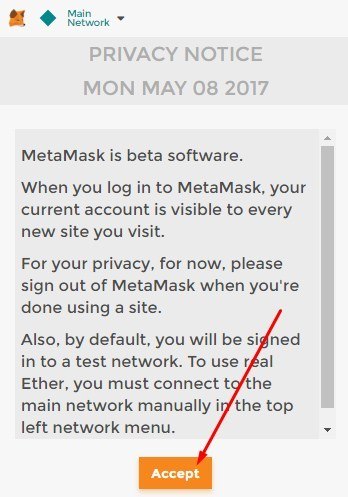 Enter a password. Then, you will be generated random MetaMask Seed Words/Phrases. You have to strictly keep these words in that order. That is your key phrase to unlock your MetaMask bound Ethereum wallet.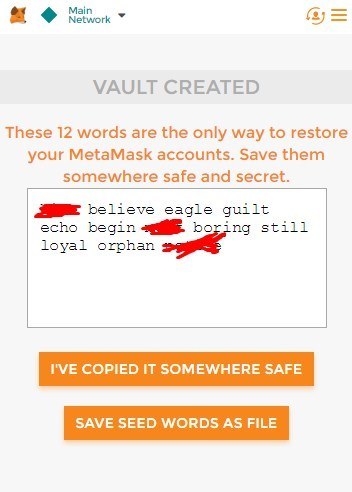 Now, you have set your MetaMask ETH/ERC20 Token Wallet. You will need to buy some IFT tokens into this wallet so you can use it to TIP content on InvestFeed. You have an option to copy the wallet address and send tokens to it from another wallet (MEW, Exchange plartform, etc)
How to locate your wallet address
To get your wallet address, click on the three dots next to your account name and click "Copy Address to Clipboard"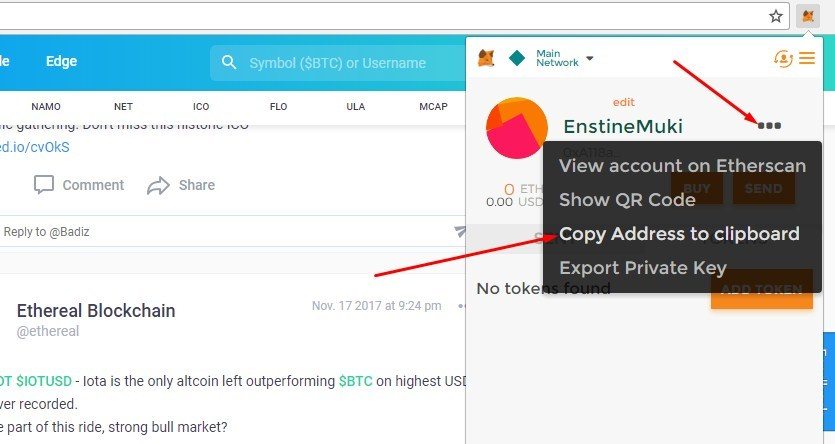 MetaMask for Brave Browser
Option 2 is to download and install the Brave browser that comes with the MetaMask Extension. The first thing to do is have the extension enabled.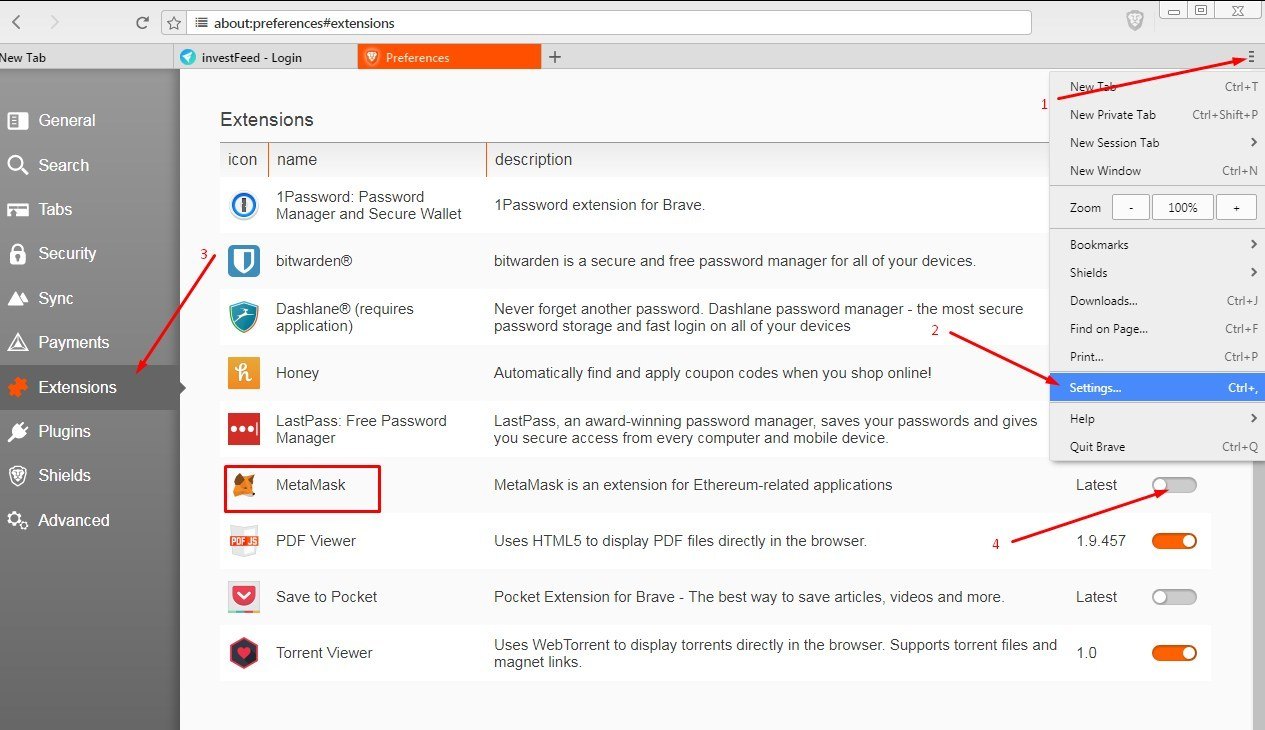 As indicated in the image above,
Click the menu button
Click the Settings Item
Click Extensions
Locate MetaMask and enable it.
Once enabled, the icon will appear on your browser top bar. Click the icon and follow steps as explained above to set it up.
If you want to be receiving TIPS into this address, make sure you use it on your profile as I explained earlier.
Conclusion
I think this has helped you out. Let's rock Investfeed. Drop your comment let me know what you think. Share this post on your feed so new members can find it.
Follow me here. Give me a TIP and I will highly appreciate. 
And to InvestFeed team, you guys rock.