In today's DU Speed Booster review, we are looking at how to speed up Android phone with an app that's almost a requirement for all Android device users. Give a new breath to your Android phone and make it that very exciting device you once had some moments back.
Remember the speed of a brand new Android phone? Has your own become so slow that you are wondering how to speed it up? One thing I'm sure about is that you are reading this post because you feel there is need to speed up your Android device.
Last week I wrote about an exciting Android device Battery Saver App. The feedback and comments I got from my readers were such a trigger of excitement. I know most of us use Android devices and it's no fun when we run into different sorts of problems with out gadgets.
You may want to check out that post and grab that free app that can get up to 50% more battery life for your Android phone. Let's see more about another exciting app for Android lovers!
DU Speed Booster review ~ how to speed up android phone!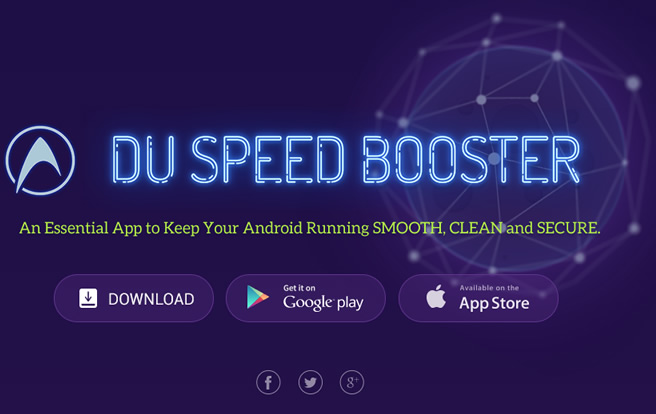 Du Speed Booster is an excellent Android app that specifically addresses the question on how to speedup Android Phone. Having tested this app, I'm very confident what I'm about sharing with you will keep you once more excited.
This free Android app can boosts the speed of your phone up to 60%. It gets rid of unwanted files from your system and increases your device storage space. It will help you control your background tasks, memory space, apps, and battery power through an easy interface and one-touch controls.
DU Speed Booster is a total Android phone management solution that combines the advanced functionality of an app task killer, speed and ram booster, network speed test , storage analyzer and clean master as well as a battery saver.
Here is a short video presentation
DU Speed Booster is an advanced speed optimizer for Android developed with different functionalists. Based on my experience, let's look at different uses and how they affect your experience.
DU Speed Booster for Games
Games on your Android phone is a real source of entertainment. But guess what happens when your begin experiencing some boring slowness. You completely loose interest and miss the excitement
This app can automatically scan and locate all games in your device. You also have the option to manually select installed games. With a simple touch of touch of the button, the app will execute, concentrating system resources to improve game operation, make game play smoother and boost FPS.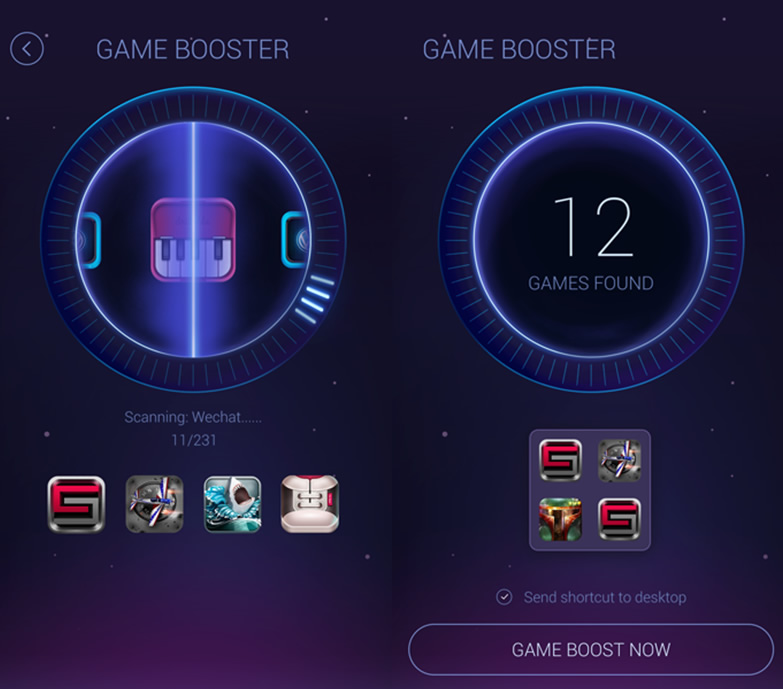 Speed Accelerator
How does DU Speed Booster speed up your phone?
What most Android device users don't know is the fact that at every given moment, there are some unwanted background programs that are eating up system memory. Once these programs are running, definitely, some memory space is being used up. This, for the most part leaves little room for more programs, thus the slowness.
DU Speed Booster helps to manage background processes, kill tasks and disable auto-start apps (rooted devices only) to clean up memory and boost the speed of your system.
How to speed up Android phone – DU Speed Booster increases storage space!
One of the things you need on your device is space for it to run faster. Common sense teaches us that the more there is space, the more there is circulation.
Once your system storage organs start getting filled up, you soon start feeling the effect through slowness.  Here is how DU Speed Booster comes in to improve your experience by increasing your storage space without you having to purchase more memory;
The question is, how is it possible to increase space without purchasing more memory?
Delete unwanted apps and files from your phone's cache with a single touch.
Clean up residual files left over from uninstalled apps on your Android phone and SD card.
Move apps and files between your phone and SD card (App2SD) to free memory on your Android phone.
Manage your apps both on your phone's memory and SD card memory to increase storage space.
Etc
These and more are tasks that can be done with DU Speed Booster with a simple touch.
DU Speed Booster – More functionalists
Speed test – Test your upload and download speed in just one tap.
Security – DU Speed Booster helps Protect your Android phone against viruses and Trojans. It allows you manage your app permissions to control your apps' access to private information.
In this DU Speed Booster review, I have given you information on how to speed up Android phone. All you need is go download this free app. Click here for details
In conclusion, let me hear from you your experiences with your Android phone. Has it ever gone slow? What do you use to maintain its speed?