You've been thinking about it for so long. That one great idea you have. It's always in the back of your mind.
Lately it keeps resurfacing and you can't stop thinking about it.
You know it has the potential to be successful.
You keep dreaming about the future and all the possibilities.
But where do you start?
Here are some tips for starting a successful online business that you'll love.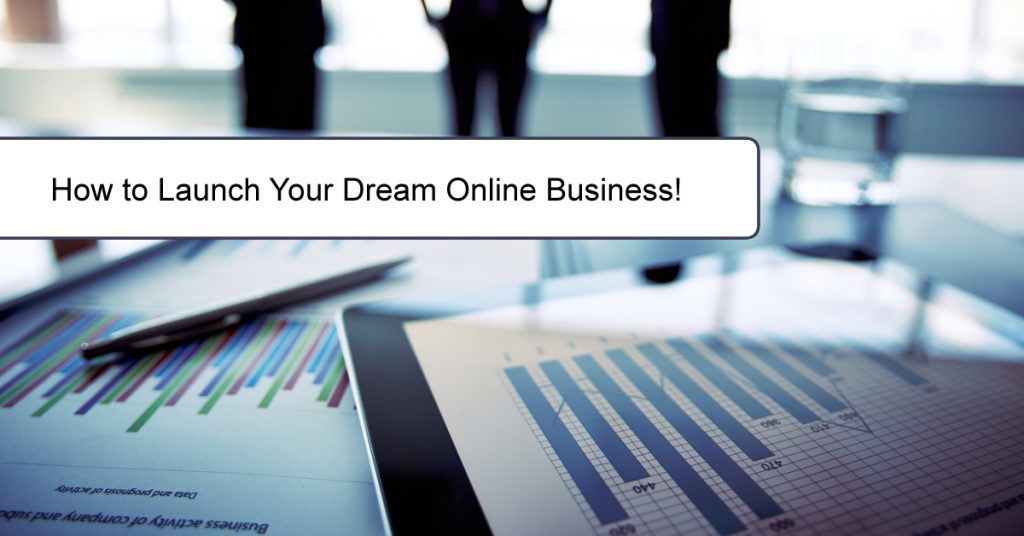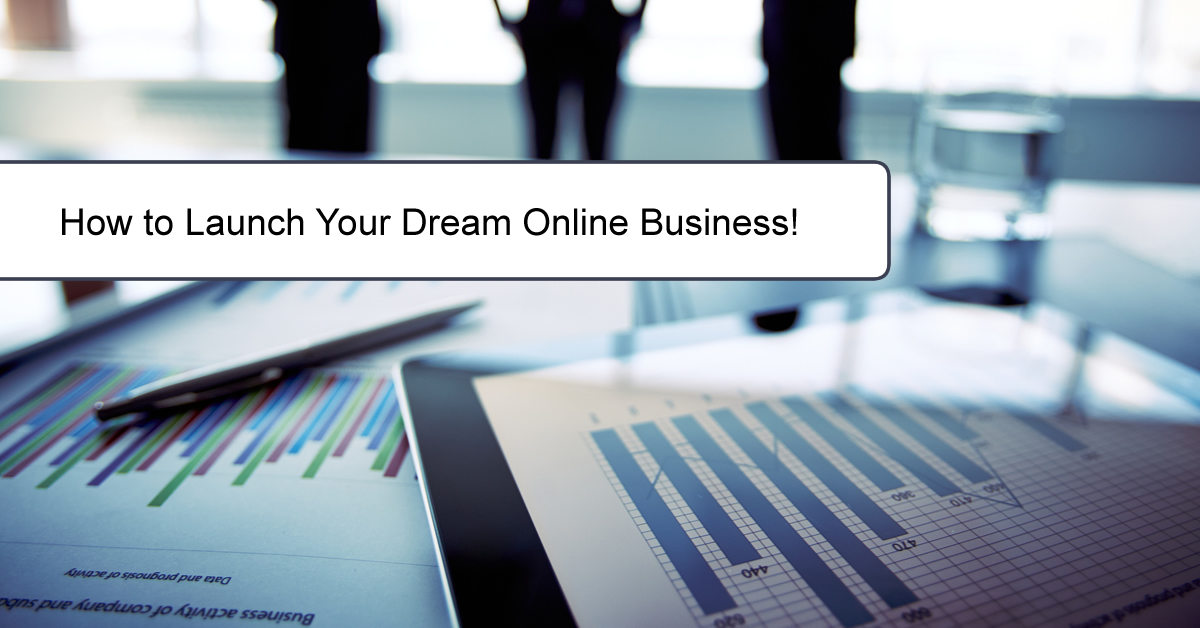 Recommended: How to create a blog that makes money
Discover Your Niche
First things first, tell me about your awesome idea. I know you can't actually tell me right now, but pretend we were having a face to face conversation, what would you say?
If you don't have it all figured out yet that's totally fine. Neither did I when I first started. Just take it one step at a time.
Before you jump in head first, you need to narrow down your niche. Figure out who your target audience is. What do they want? How can you help them? What makes you and your story unique?
Find a balance between what you love, what you're good at, and what people will pay you to do.
For more help, read How To Discover Your Perfect Niche.
Research The Market
Once you have your niche narrowed down, you need to find out how much potential is has to be successful. You don't want to waste time launching a business in a niche that isn't sustainable.
You always want to get to know the people in your niche. How do they talk? What do the like? What irritates them? What motivates them? These are the people who are going to help you grow a tribe. So you want to make sure you can understand and relate to them.
The big thing to figure out is, what problem are you going to solve?
Immerse yourself into the niche you are researching. Read books, blog posts and comments. Sign up for video courses and webinars. Get to know the people in the niche as much as you possibly can.
Here's a great article about the basics of market research.
Make A Plan
So now what?
How are you going to make money? What are you going to sell? What even is your business really?
You need a plan.
Don't worry. You don't need a huge 50 page document that explains absolutely every minute detail.
But you should at least have the basic idea written down.
Here are 4 vital things you should include in your business plan:
Your Why – Why do you want to start an online business? What drives you?

Mission Statement – What are you about? What's your #1 goal?

Values – What do you believe in? What's important to you?

Goals – What do you want to accomplish? How can you measure your success?
I'll show you mine as an example.
My Why: I want to grow Launch Your Dream to a $1 million per year company so that I can conquer Crohn's disease and prove to myself that I can do amazing things despite the hardship that I face. Also so that I can have the freedom to travel the world, spend time with my wife, build a home and family, and motivate people to overcome impossible odds and accomplish their goals.
My Mission: To help people start their dream blog or business with a boom.
My Values:
Be Brave – have the audacity to take risks

Think Big – imagine the nearly impossible

Make Things – put your ideas to practice

Work Hard – give it everything you got

Have Fun – life is worth enjoying



My 3 Month Goals (as of when this article was written):
Publish a post on my blog once every other week.

Publish at least 1 expert roundup post and one guest post every month.

Start vlogging once a week.

Get 4 regular 1 on 1 coaching clients.

Make my first $5,000 from freelance writing.

Launch a free video course.

Reach 1,000 email subscribers.
Don't worry about getting these 4 things perfect the first time. I probably changed them half a dozen times before they finally stuck. Just make sure to get something down.
Here's another great simple approach to business planning.  
Create A Brand
A brand is more than a logo. It's a story. It's how your audience perceives you. It's how your business relates to people and makes them feel.
Don't worry, you don't have to have an impeccable brand to get started, you can build it along the way. But you should have an idea of what you are trying to build.
What emotions do you want to inspire in people when they think of your business? What and who do you want to be associated with?
Some things to keep in mind are:
Your story

Your worldview

Your language

Your ideal client

Your manifesto
To grow your brand authority and credibility you can do a few basic things like: get good design, get a logo, get a professional headshot, and pick out your brand colors.
But the biggest thing that will make an impact for your brand is networking and associating with top influencers in your niche.
For more about creating your personal brand check out this awesome post.
Set Up Your WordPress Site
Your website is the hub of your online business. It's the foundation of everything.
WordPress is great because you don't need to be a web developer or graphic artist to set up an amazing site. It's quick and easy to use. There's a little bit of a learning curve, but it doesn't take long to master.
If you're not convinced, check out this post: Why You Should Use WordPress?
Start A Blog
Blogging is great for many reasons. It can help you:
Grow your email list

Create a tribe

Get traffic

Build authority and credibility

Network with influencers

Make sales
Millions of people, almost ¼ of the internet spends time on blogs.
Check out these stats and bonuses of blogging.
Blogging is a great way to get started online. The cool thing is it can help you figure things out as you go.
For help setting up your blog and WordPress site, check out my free guide.
Network With Influencers
If you had a non sleazy, legitimate shortcut to the top would you take it? I bet you would. The influencers in your niche have the power to supercharge your business.
Associating yourself with people and brands who are already successful and have a thriving tribe of people will help give you authority and credibility and grow your list. It can especially help with engagement on your blog.

Check out How I Got 103 Shares and 42 Comments When I Had Zero Traffic and No Email List
Build Your List
Your email list is the core of your online business, the lifeblood. If this is the only thing you do right, you can still be successful. The people on your list are the members of your tribe. They are the ones who are going to make a difference and impact for your business.
Your list is where you will get most of your traffic, engagement and sales from. It brings your business to life.
To build your list you need two things: traffic and conversion. First you need people coming to your site. Then you need to convert those people into loyal subscribers.
For more help check out these awesome resources:
Keep Going
More businesses fail than succeed. Most people quit before they reach their goals. Starting a business takes time. If you want to be successful online you just have to keep going.  
Sometimes you'll make mistakes. And that's alright. You'll learn as you go. The trick is to not stop.
Have you started an online business? Tell me about what you've tried in the comments below. What worked, what didn't? Do you want to start an online business? Tell me about your ideas. I'm excited to hear about them.