Just eight months ago I looked at what my blog visitors were doing using simple research tools like Google Analytics, and there were some stunning surprises for me.
The facts were disturbing.
About 60% my visitors were new with the majority of these visitors staying on my blog for less than 3 minutes, not checking out any other pages and resulting in a bounce rate of 75.5%
Not only that the level of engagement with my posts was practically zero apart from some long-time supporters who knew and liked me.
Wow…this was a real shock to my system.
I needed to rethink my whole approach to blogging.
To start this evaluation process I asked for feedback from some of my long-term blog subscribers.
Basically, they told me that my content was always of good quality but there was no real "theme" to my posts.
They were being kind.
[clickToTweet tweet="How to Get Visitors to Love Your Blog?" quote="How to Get Visitors to Love Your Blog?"]
The truth was I did not know who my target audience was and most of my posts were simply based on:
What I thought would be topics of real interest?
Which keyword-based content could I use that were attracting traffic but not too much competition?
Which affiliate offers could I link an interesting story to?
My content was all about ME, what I wanted and how much money I could make.
In other words, I had not researched my target niche nor had I discovered their major challenges, problems or "pain points"
When you visited my site then was none of YOU the visitor – it was all about ME the affiliate marketing blogger.
The crunch came home for me when one of my subscribers said and I quote "Peter I like your stuff but please tell me not just sell me!"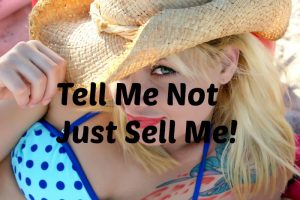 Blogging Experts Who Pulled No Punches
My blog transformation process started when I was most fortunate to receive help and very constructive feedback from some wonderfully talented bloggers like "Don Purdum", "Tom Southern" and "Kim Willis".
None of us are ever going to be perfect bloggers but that doesn't mean we can't keep aiming at optimizing the experience every visitors gets.
So to get more of my readers loving their visits to my blog I had to think more like them.
My blog needed a complete revamp to show my readers quickly and clearly exactly what my blog was all about, who it was aimed at and how you as a reader could benefit from your visit with me.
Changes made included my home page that simply showed an image of a person in a fog with the words "Feeling Lost or Confused Online?"

This clearly reflected my target audience and just this small change resulted in a big increase in engagement with my posts starting to attract more than 20+ comments.
Then I looked at my "About" page and yes it was all about ME and not about YOU.
Tweaking this page to reflect what my blog could do for YOU the reader was an easy task.
I still retained some of the traditional "About" information but only after readers were directed to specific pages where beginner bloggers and online marketers  could get some instant help.
Key Content Creation Change
A key change in my content creation really improved my Google stats.
The completion of my target audience research resulted in a far more accurate assessment of who I was actually creating content for. From then on my content focus was ONLY on what beginner bloggers and online marketers really wanted and needed.
By taking just one particular problem or challenge at a time and creating a blog post solution I found this highly relevant content provided more clarity to my readers and further increased engagement.
The average time readers were staying on my blog increased from around 3 minutes to a little over 11 minutes.
The number of blog subscribers increased by 27% and coming up with blog topics was easy and something I truly enjoyed doing….and it showed!
Progress was being made slowly but surely.
In addition, my readers were hanging around longer and checking more of my blog resources.
Stats showed that my bounce rate had dropped from 75.5% to 43.3%. Now I realize that's not brilliant but it's work in progress!
Other Changes in My Post Formats
Other changes I introduced over a period of about 5 weeks included:
Only using affiliate links in my posts that were completely relevant to the topic and restricting these links to a maximum of 2 per post. Most of the links in this post are for FREE apps/software and are NOT affiliate links.
Making sure my posts were fully mobile responsive. Previously I had incorrectly assumed they were after installing a special plugin and I did not even bother to check if it was working.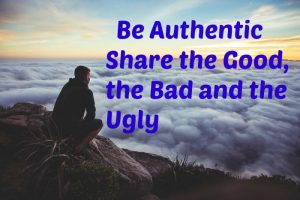 I put a big effort into making sure in all my posts that my readers knew the real, authentic Peter Beckenham. I shared my good, bad and ugly experiences, my successes and short-comings, my fears and failures.
I wanted my readers to see that I was a humble person who was not some expert or guru. I wanted them to be able to relate to me and to accept me just as I am.
All my affiliate banners have been removed as I want "my place" to be as welcoming as possible to every single reader that comes my way.
Sure we all need to monetize our blog in order to survive online. However, I have found it far easier to keep my blog as a "safe, friendly and welcoming" place with the only objective being to build my blogging community.
My affiliate marketing is all done via my follow up autoresponder systems.
I introduced the CommentLuv commenting system to make it as easy as possible or visitors to engage with me plus promote their posts at the same time. The one thing I wanted to avoid was the have a blog platform that required people to register in order to leave a comment. To me, that's a real put off.
When I started using Hemmingway and Grammarly I found the time required to create content for both blog posts and email marketing, was significantly reduced – as well as being free of grammar and spelling mistakes. Many thanks to Kim Willis for this heads up!
Maybe it's my old age but many of the blogs I was visiting were using font sizes that really made me strain my eyes. I wanted my blog to look and feel different yet still be easy for my readers to consume my content.
I started using "Comic Sans" font size 14 plus I used lots of images to break up the content.
These images were all sourced from copyright free websites like "Pexels", "Unsplash" and "StockSnap"
Then I simply edited these images and added my own text overlays using the free software called PicMonkey
The positive feedback I've received on my use of images both within the posts and as a featured post image have encouraged me to do even more of these in the future.
 Content Syndication "Love Links"
As targeted traffic is essential to my survival as a blogger, the importance of "marketing my content" is critical. I have a 15 step process of blog post promotion that is built around "giving lots of love" to other blog posts.
Blog commenting is my favorite aspect of blog marketing, but I also use other services including:
The Shareaholic plugin that made it easy as possible to share socially
Plus I use Buffer to share my content on a scheduled basis.
If you want to generate even more "loving traffic" to your blog try using Sniply that adds a call to action to every link you share.
I still use pop-ups – maybe too many but that's work in progress. The focus of my popups has been the "exit variety" and this has proved to be a very successful list building strategy using SumoMe.
As part of building "my reader's community" and expanding "the love" even further, here are two other list building processes I use:
"PushCrew" is where visitors don't even have to provide their email in order to receive your goodies.
And  Lucep which is a pop-up callback invite App that I've recently introduced. So far I've had some interesting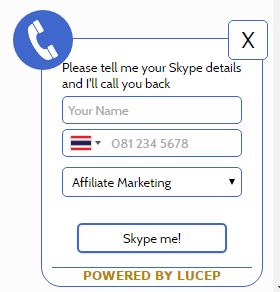 results as far as new "warm leads" are concerned. It's still early days but these telephone contacts are great for business growth and relationship building. They're bringing out a Skype version in the next few weeks.
If you're interested in this application please let me know and I'll get you a 25% discount code voucher. They are only a new SSingapore-based company and do not have affiliate links at this stage.
For every new visitor who leaves you a quality comment, create a short 1-minute thank-you video, post it unlisted on YouTube and send the new blog commentator a link to their video using words like:
" Hi Robert,
 I just wanted to take an extra step to reach out and let you know that you are really appreciated.
This is my quick thank you video especially for you
 Best wishes from the remote Thai village marketer
Peter Beckenham "
This only takes a few minutes and so far I've created more than 100 of these videos.
I must tell you this strategy has had a very positive impact on my visitors who have often shared their personal "thank-you" videos on their blogs. Highly recommend you try this as it's great for rapport and relationship building.
As new subscribers join your blogging community, offer them a free promotion. If they have a website and a product/service they are promoting then promote their offer on social media for 2 or 3 days making sure you keep screenshots of your promotions.
Then compile a brief 1-2 minute video composed of the screen shots, their website including their logo plus their photo and upload to YouTube.
It doesn't matter how many views your video gets. Just watch the reaction you get from simply being supportive and it takes so little time.
These last 2 strategies will most definitely differentiate you from your competition and create long-term advocates for your business.
So there you have it.
My recent evolution as a more aware, focused and loving blogger. I still have a long way to go but the Google stats look good, now enjoying posts with 50 or 60+ comments and the PayPal balance is growing!
Best wishes from the remote Thai village blogger.
Let's talk in the comment section below…