One of the issues we face as marketers is the ability to enlarge images without losing quality.  Whether it's print or digital marketing, we have a huge concern about the quality of what our audiences see.
Good quality images don't guarantee profit. But poor quality are proven to have a negative impact on business growth.
How do I make a small picture bigger and clear?
We can never guarantee having the perfect image size for any campaign always. For many different reasons, we find the need to enlarge images without tempering with quality.
While this has been difficult in the past, with Artificial Intelligence (AI), we have solutions to enlarge image without losing quality online or offline on MAC or Windows PC.
We probably have apps out there but let's look at an AI  image enlarger to upscale and enhance photos/images for 800% with details restored.
How to enlarge images without losing quality online
Imglarger is one of the best photo enlarger powered by advanced AI algorithm and machine learning.
How do you enlarge your image or increase photo resolution online with this app?
First, go to the app page here

Click the button to locate the image you want to enlarge.
Check out the different enlargement options:

Once done, click the Start button.
How long does it take to enlarge your images?
Imglarger takes a few seconds but that actually depends on the options you pick, the size of the image and other network factors.
Generally, 2x ratio takes 10 to 30 seconds, 4x takes 30 to 40 seconds and 8x ration goes between 40 and 350 seconds.
Other times, you may have a network issue, too many requests or server upgrade by the team. If the enlarger keeps turning without a response, you should refresh or reload your browser. If that doesn't work, try the desktop solution.
How to enlarge images without losing quality on PC (MAC and WINDOWS)
Imglarger's desktop version allows you easily enlarge your photos without losing quality. It also converts images from Low Definition to High Definition.
First, go to the site and download the appropriate copy (Windows or Mac) depending on your operating system.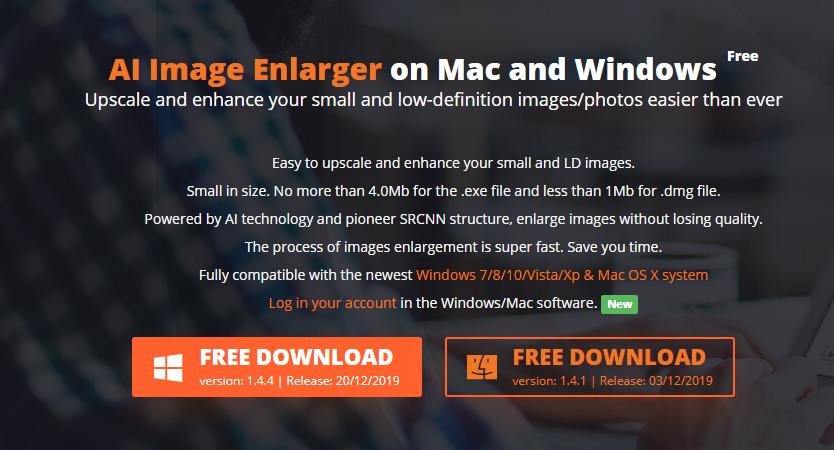 You will need a simple PC running Windows 7/8/10/Vista/Xp or Mac OS X system.
The installation should be quick and simple.
Run the application.
I'm on the Windows version so let's see what it looks like: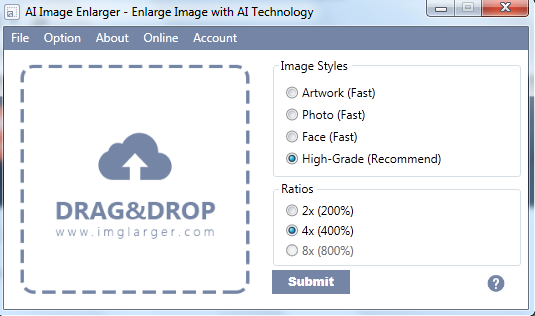 Simply drag and drop the image you want to enlarge. Pick the necessary options and click the submit button.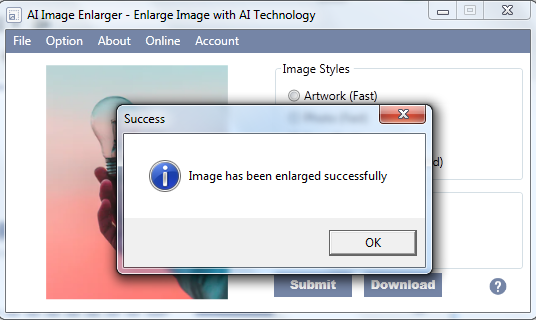 Where is the enlarged image saved?
Now, before you begin enlarging your photo, you may want to do some basic configurations which will allow you set where the enlarged files are automatically saved:
le v
How to enlarge images without losing quality on mobile
We've seen that it's possible to enlarge your images without tempering with quality online and on PC. The mobile version of imglarger allows users to quickly enlarge their images and photos while on mobile phones for Android and iOS devices.
Check for where to download for your specific mobile system here.
Operating the mobile version of the app is quite simple. Once you install, run the app, browse to pick the image to enlarge: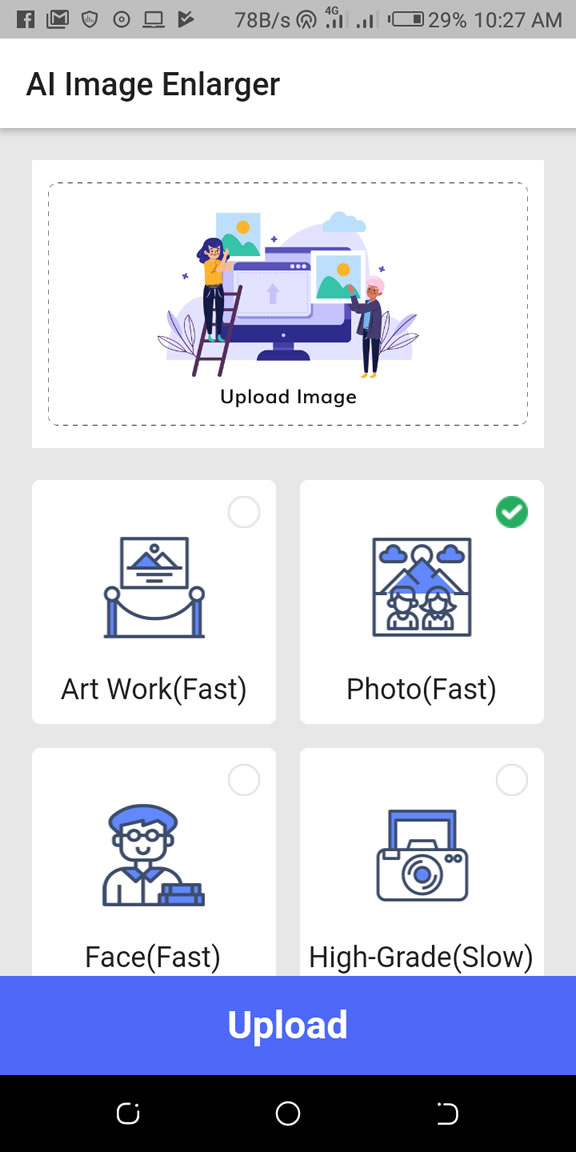 Choose the enlarge option and hit the "Upload" button. This will upload and enlarge the image while maintaining its quality. You will be required to either share or save the enlarged version of your image.
Free imglarger ver paid
The free version of imglarger is largely sufficient for many of us. However, there are some significant limitations:
Max File Size is 5Mb
Maximum Resolution is 1200*1200
Max Ratio  4x
Only 16 image files a month
Batch Process disabled.
If you want to eliminate these barriers, you will be expected to upgrade to any of the paid editions: