63
4 Ways To Fake And Succeed Online!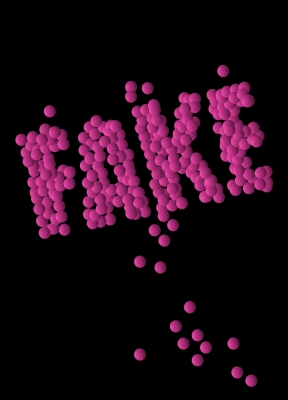 It amazes me how people get fooled online these days. Many Internet users, especially those in the make money niche are willing to go extra miles to make money. The very sad thing is that bloggers who actually are supposed to be the most genuine and authentic Internet users are now champions in fake activities.
I want you to understand one thing – Forging or counterfeiting your way will only lead to a miserable end. You may have some instant or immediate success but the hidden truth is that the long term results will be disastrous. 
Here are 4 ways you can fake things and make us (readers) think you are very successful. You can only manage to show us these fake proofs but you won't be able to prove the proofs. That will lead to your end.
NB: While people fake to succeed, they end up failing successfully.

Enstine Muki
4 ways to fake and succeed to fail online
1 -> Fake income proofs
This is a common thing we find on the Internet these days. People can manipulate screen shots, change figures and recompile them to look real.  Some can create fake screen shots from scratch.  With the advanced nature of Photoshop and other image processing applications, everything is almost possible.
There are many fake Paypal payment and Clickbank earnings report all over the net. If you are not wise, you'll soon get scammed.
It doesn't end there….
These days, it's supper easy to generate a fake Adsense earnings screen. Just look at the image below. I used this fake Adsense Earnings Generator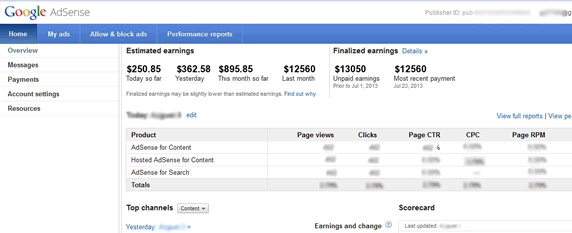 If you are not so observant, you may think this is true. If the figures are well placed, I can assure you that many readers will get fooled.
2 – > Fake Claims
Many bloggers, especially beginners in the money making niche create blog posts on how they made X figure last month. They fabricate stories just to impress and make us think they are successful. Your lies will hunt you!
You think we are not there with you to know the truth. You think we will never know about your fake claims. Wait until time unveils its efficiency.
Some claim they are able to send 1000s of visitors to your blog per day for just $x. Just ask for their own blog or website and you'll be shocked how they can't even drive real traffic to theirs.
Some so-called SEO expert tell you they can push you up to Google Page #1 and position #1 in x days but the shocking irony is they ain't even anywhere on Google pages 1 and 2. If they are so good in SEO, why not position themselves first as that's another strong way to get clients?
3 – > Fake Testimonials
We know of the power of testimonials in marketing. People who have used a certain product simply say a positive video, audio or text statement to attest its efficacy. The effects of testimonials have pushed many into counterfeit this precious marketing force.
Fiverr has made this too bad. With just $5, you can have an almost authentic but fake video, audio or text testimonial for your product.
4 – > Fake social media base
It's easy to have fake Twitter followers and Facebook likes these days. Just go ahead and buy them.
What's the use having 100000 Fake Twitter followers? You may impress and attract advertisers but that will be just for a short while. We all know they won't get any benefits from your fake followers. The next thing is they will simply move away.
NB: Here is how to make money on Twitter
Why do you fake your stats?
It's the first way to demonstrate defeat. It means you are unable to get authentic proofs possibly because there ain't any.
Faking your stats means you are lazy. You can work hard enough to acquire genuine stats
It means your product is inefficient. You don't get buyers so you resort to faking so as to attract the ignorant buyer.
You are wicket. You don't care about others. All you want is their money.
You want instant cash while building a foundation for disaster in the future.
You want failure with time.
Unraveling the Fake Proofs
If your fake stats or proofs have been around for sometime now, mind you … it won't be long on the dance floor. Your time is soon up!
There are many ways to find out you are fake. Once you the real stats are found, you'll know from the results –
No more sales
High refunds
No more emails from friends
No more comments on your blog
Customers starts canceling their subscriptions
ETC
NB: The most common way to know if someone's income proofs are real is to ask for a Teamvieaver working session.
Questions
Are you fake?
Do you use fake proofs and stats?
What do you think about bloggers using fake proofs and stats?
Let me hear you out in the comment box.