151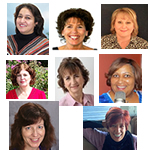 Adrienne Smith, Harleena Singh and 6 others are F.A.K.E bloggers!
Since getting into blogging, I have come across so many bloggers and most of them are FAKE. I have been hanging around and reading their blogs but recently, I found out they really are fake ( Find out the meaning of F.A.K.E below).
The list of these fake bloggers is long. They are both men and women but I want to focus here on women.
The fun is these are very popular bloggers and almost everyone is saying they are the best. But I think they are F.A.K.E. Here are their names:
I know these fake ladies will be here to read this post because they are active on my blog. I have even featured some of them. But that doesn't stop me. I owe my readers the truth.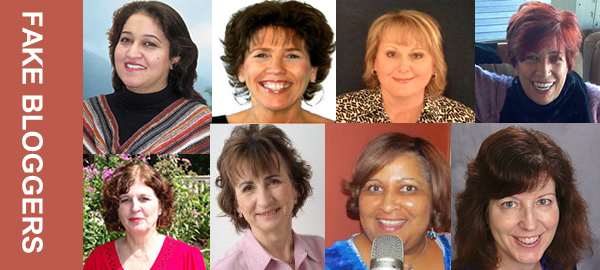 I also know so many others reading this post are active readers and followers of these ladies. But I'm so sure of my words "They are fake"
Don't be disappointed. I owe my readers the truth. I'm just being responsible. I found out information you may never have known about Adrienne Smith, Harleena and the rest on the list. Well, maybe you knew it before but didn't have the courage to reveal it. I'm daring because they are all my very good friends and after reading this post, they will still continue to hang around my blog.
So why and how are they F.A.K.E.?
Ok so you really want to know how and why they are fake? Are you one of them on the list? Well, you are fake and here is how…
Sorry! Let me add a few men to the list!
I just met Don Purdom. OMG! this guy is fake. Kevin Duncan, sorry buddy I just have to let my readers know that you are fake. That's just the truth. Erik Emmanuelli tried to cover up but I got him. You can't hide bro. You are really fake and I want the world to know about it. Another fake guy is Ryan Biddulph. He tells us he's blogging from paradise. Fake!
So how and why I think these top bloggers are fake? Are they really fake? Do you still need to trust them?
Well, I have taken my time to write this post. I'm not dreaming. I know what I'm talking about. I know these friends will be shooting stones at me. But I have a clear conscience. What I have written here is true and I have locked the reason why they are fake.
Help me tell the world they are fake. Share this post on social media and you'll know HOW and WHY I think these bloggers are fake.
Conclusion!
Now tell me ain't these bloggers fake? Let me hear what you think in the comment box.