Before I got into blogging, I have been a qualified PC Technician and one of the questions I got often was how do I make my computer faster?
Well, this question has a lot of things to put together to provide an adequate answer. However if your computer is running slow, one of the things you probably need is a duplicate file finder.
What this does is scan your computer for duplicate files (documents, video, audios) and propose to delete exact copies that are located in different folders on your PC.
This will help free space needed for your operating system and applications to run. One of the things you may not know is that your computer needs space on the Hard Drive to function fast.  Let me make this simple to understand without getting into any boring technical details.
I don't intend in this post to train technicians. What I want is to provide simple solution to non techies with slow Windows or MAC computers.
I know how boring it is to be working on  a snail computer. It keeps you constantly behind deadlines and that makes you heavily unproductive.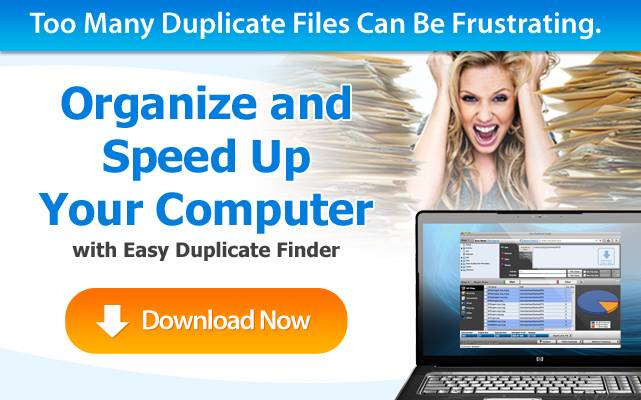 If your computer that was before now fast has gradually or suddenly become slow, one of the quick solutions you may need is run a recommended duplicate file remover  to find duplicate files that are probably wasting space on your disk drive.
For the most part, once these unwanted copies are identified and completely removed from your system, there is always a remarkable improvement in speed.
Think of your chamber where you have a bed, computer table, TV stand. Now, put in 2 beds, 2 computer tables, 2 TV stands. That actually takes up a lot of space and makes movement difficult. Once you take away the duplicates, you discover your room becomes a better place to be.
That's just what happens when you have duplicate files using up your disk space. Remove the duplicates and free some useful space.
Duplicate file finder – how to make my computer run faster!
Right this moment as I type this article, my windows computer is running crazy fast. It feels like driving a Hennessey Venom GT this moment.
Are you wondering how to make your pc faster? I'll tell you why mine has become this fast.
Simply, I just installed and run Easy Duplicate Finder and the truth is, I have not used any Duplicate file remover like this before.
I want to share with you the exact steps I took to locate and deal with duplicate documents, video and audio files. At the end of the exercise I was able to free gigabytes of disk space and the result is a fast computer.
The first thing is to download and install Easy Duplicate Finder. As shown on this image, I have a copy installed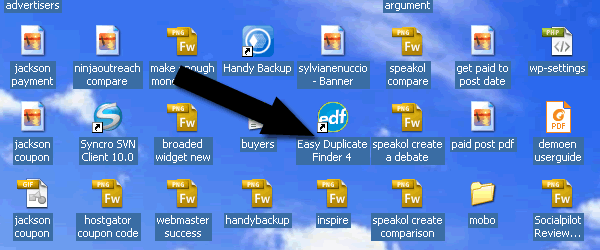 Please note that I'm using the windows version of the software. If you are a MAC user, don't worry. You can download the MAC version available on the download page
Once you run the application, the first thing is to add folders to scan. I love that you can specify where to look for duplicate files. This gives you full control over the app while instructing it to carry out specific tasks.
Other options including excluding some file types and sizes. Once these settings done, just click "Start  Scan"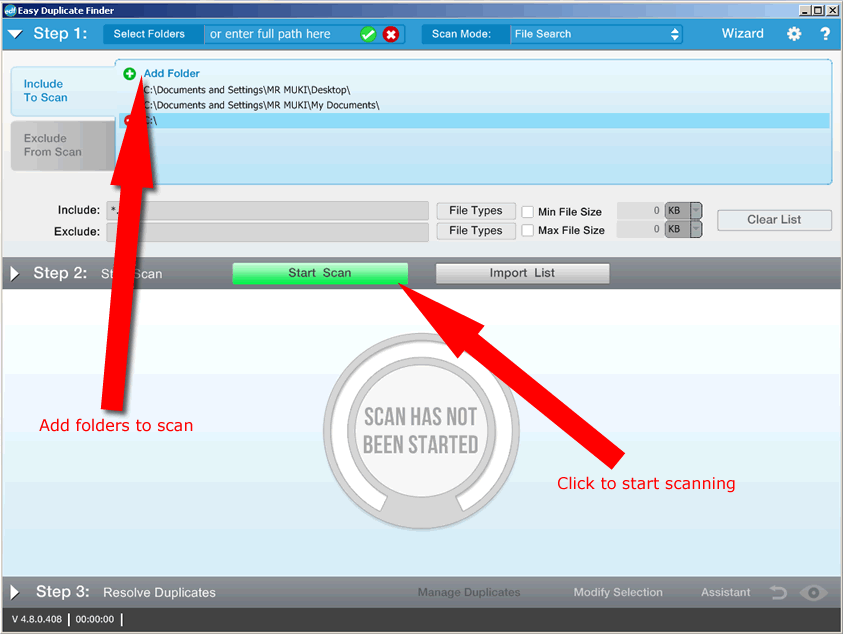 Note that you can scan choose to scan folder by folder or add multiple folders in a single scan task. The more the folders to scan, the more time it takes too.
I however chose to scan in bits so I could control in more details the scan process. Here is the scan result of my documents folder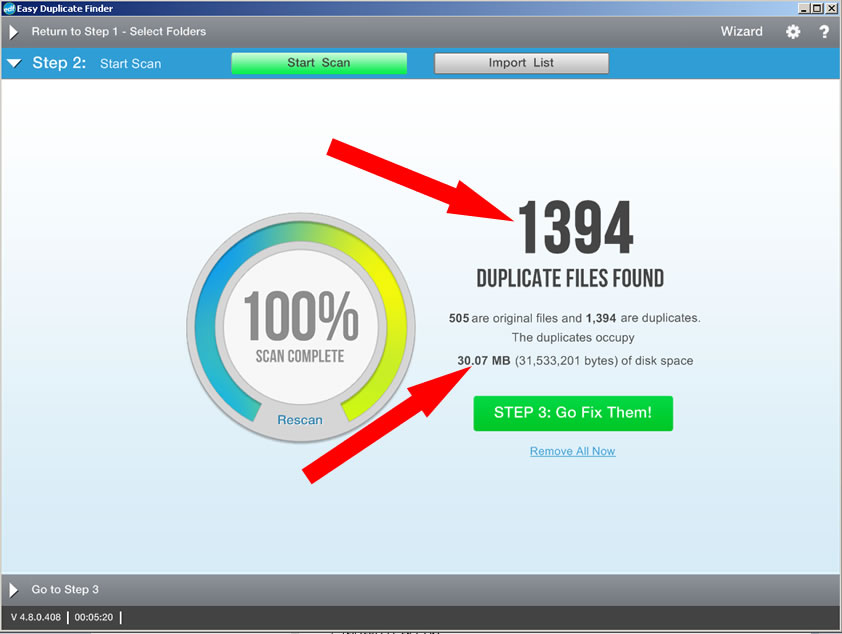 After scanning, you will have the option to instantly remove the duplicates or go view the details and probably remove some files from scan list.
Here is what happened after I clicked to see details of my scan results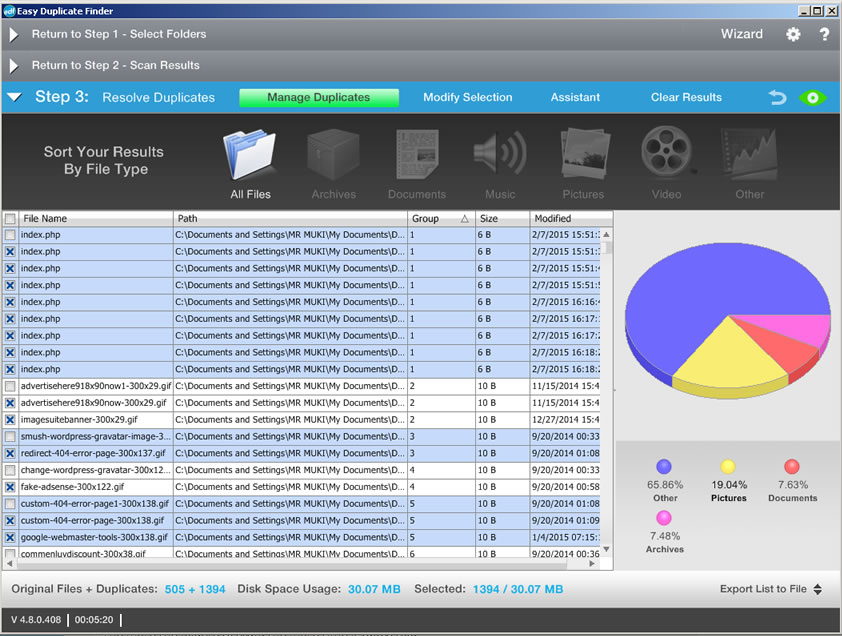 There is quite enough materials on this window to help you deal with duplicates.
The next thing is to maybe delete these files to free space or move them to some other folder. Note that moving them to a folder on your PC does not free space.

Click the green "Manage Duplicates" button for a list of actions to take on the duplicates.
So why do you need to remove duplicate files
There are many reasons to run a duplicate file finder and get rid of duplicate or unwanted copies. Here are some points;
Reduces backup time and backup costs
Organizes files on your computer for easier and faster searches.
Reduces frustration when looking for specific files.
Saves disk space.
Improves efficiency on your desktop, makes finding files much easier.
So go to  www.easyduplicatefinder.com now for your free download and scan to see how many duplicate files are cluttering your computer
If you have an alternative, let me hear about it in the comment box