It's 2015 and I'm exciting I'm bringing you the first blogger of the week for the year. She's someone exciting and someone you'd love to meet.
I have known this wonderful blogger since last year but before I give you some more details about her, you may want to know the bloggers I featured last year. Check out about them here. These are very unique and interesting bloggers so having them in your community will be a huge plus.
In 2015, I'll give another step ahead. I have worked closely with many bloggers who at the same time are product creators. So beside featuring bloggers, I'll be dedicating some posts to talking about their products, helping them find the market while proposing something useful to my community.
Meet Deborah Tutnauer!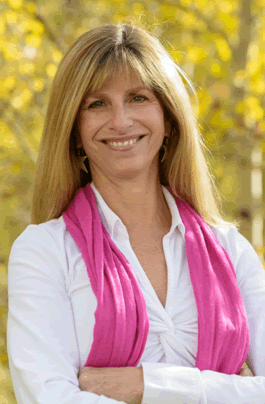 Deborah Tutnauer came to blogging through the back door. In fact her journey as an entrepreneur is so unique and intriguing; she was recently invited to be the Kick-Off Speaker at the Westminster College School of Entrepreneurship 3 Day Entrepreneur Summit. For the Summit they don't even want her to teach anything – only to tell her story. You lucky readers get to read it first right here.
If you hop over to Deborah's blog right now, you will notice that she is a Transformational Entrepreneur Success Coach. Her focus is on Inner Game Transformation for Authentic Entrepreneurs, leading to an exquisitely structured business framework for Joyful and Financially Sustainable Business.
Deborah's coaching is designed for two types of people:
Those who are dreaming of leaving a corporate job or making a career change and searching for the right business idea and format for their entrepreneurial venture. These are people usually of middle age or approaching retirement. They are ready to create Time by Design, and to do so in full alignment with their life's purpose. Deborah's coaching is about helping them develop their next work/business adventure with deep meaning, smart marketing and a money making plan that is both realistic and exciting.
Frustrated entrepreneurs who have already spent time and money on training, coaches, retreats, education, and are still not seeing the results they desire. Right now they feel like this –
Deborah takes these people through her unique Foundation and Framework program, breaking through the invisible bubble blocking their path to success! Her methods go deep, as she firmly believes that success is 90% an inside job. But she doesn't stop with inner work, because without a business plan and solid marketing structure there is nothing to provide the framework for financial sustainability.
"Deborah is insightful, honest, focused and vibrant.  Anyone that works with her will find that she can shine a light into some of their darkest corners, allowing them to break free from limiting belief patterns. She is terrific!" – Tracy Benson, Certified Health Coach, January 2014
In the Beginning
Deborah did not begin her professional career doing what she does now. In fact, when she graduated from college in 1981 with a degree in Organizational and Social Psychology, instead of following the expected path she packed up her yellow Volkswagen convertible and drove to Wyoming to become a ski bum! This was most definitely the beginning of life lived far outside the box!
Have you ever heard the question "If you had to jump out of a plane and could ask just one friend to pack your parachute, who would it be?"?  And insight into Deborah's attention to detail and level of responsibility is that everyone in her group of friends, when asked this question, named her as the person they would TRUST to pack their parachute!
From those days on the slopes in 1982, to her successful coaching business today, Deborah's journey was a series of unconventional decisions and adventurous experiences. In fact, when she met her husband in 1997 she had to create a printed timeline for him to follow because he could not keep track of all the places she had lived around the world and all the different jobs and business ventures she had experienced!
Each adventure for Deborah was a passion that had both meaning for her and impact on others. She taught disabled children, achieved two Master's Degrees, and created psychotherapy programs for enmeshed abusive families in Northern Maine. She developed a private learning disability support program at the American School in Budapest, Hungary and taught English to Hungarian children while there!
Entrepreneurship had Begun!!
Let's stop for a moment here to ask why you Deborah's story is important to you today. You are a blogger, an entrepreneur, a direct sales person or home business creator. You may be someone successful in their job yet poignantly unhappy in life.
Why should you be interested in Deborah's journey?
What's in it for you?
Deborah would tell you that it's all about seeing possibilities at every turn, rather than taking life at face value. She would say that every moment is an opportunity to create the life of your dreams and that there are no "shoulds" or "rules" beyond those of kindness to others and integrity in your decisions.
Deborah's journey can be a beacon for you who seek your life path. Though your journey is uniquely yours, often times you may get hung up or stuck in expectations placed upon you by society or by your own baggage and stories. Deborah stepped boldly outside that box in a series of unusual ways, maintaining a focus on her own values and gifts while marching to the drummer of her purpose. She did not know at each decision juncture, what would come further down the road. But she did know to keep moving forward, trusting her skills; her intuition and the knowledge of what had meaning for her.
You can do that too!
Deborah returned from Europe and took a position doing Mental Health work as a Clinician to earn her licensure hours.  Her love of helping children and families work through difficulties and embrace positive change continued through this job and into the creation of her own private psychotherapy practice. For 15 years Deborah impacted children and families struggling with difficult situations and mental illness.
Entrepreneurship during that time was different than it looks today. There was certainly no generally accessible internet and most people did not even think of working on their own much less starting a home business. Deborah's foray into private psychotherapy practice was not even called entrepreneurship at the time, but instead "sole proprietorship". Labels are not the important point here. Instead it's Deborah's drive and success in creating Time by Design, living a life of purpose and meaning on her terms that is inspiring.  Impacting her clients deeply while having a self-constructive schedule that allowed her large amounts of time for her other loves and interests like skiing, hiking, camping, reading, yoga and travel is an example that many would love the follow.
Trusting in your own inner voice is the starting place for creating your Time by Design. Deborah's message is that this is our life and we get to choose how we spend it. Many don't believe this to be true. There are always life circumstances outside of our control.  But we get to choose how we view them, how we make sense of them and how we let them affect us. Deborah teaches her clients how to expose their stories which inform their beliefs about their world and then let go of the stories that no longer serve them.  Then she inspires them to conceive, re-write and construct the story they want to live now!
Luckily for you, Deborah created a powerful 4 part Stories Transformation course , you can follow on your own in the privacy of your home or office. Just this small two – three hour exploration can literally change everything for you, according to Deborah.
"Deborah,Your Greatest Strength, is that you deeply care about the guiding people to the truth within them. Your sincerity, intelligence, and ability to ask questions intuitively guides people to the heart of the matter. This is what differs from average/good coaches, from the exceptional coaches. You are an exceptional coach who transforms lives through your innate ability to guide through questions."  -Joseph Michel Syverson – Life Success Teacher and Guide, January 2014
As the mother of a young child, Deborah required a break from mental health work and decided the new frontier of internet marketing looked quite intriguing. This was back in the Wild West days of early SEO, social media in its infancy and online direct sales.  Facebook only existed in the Harvard dorms and Twitter was so small that those who connected then and there are a small group who are still in touch with each other today. Deborah burned the midnight oil for over a year, working for hours online after her family went to bed, learning how online marketing and the internet functioned. Affiliate marketing, an online parenting program and a network marketing journey complete with abysmal failures and multiple six figure successes unfolded over the next few years.
This was Entrepreneurship as we who work online think about it today. Though a few years were spent primarily interacting with the computer screen, Deborah's love of coaching people through difficult situations and into their full potential, rang clear in all her work. It was only a matter of time until she combined her newest business knowledge, marketing and sales experience with her teaching and therapy background.
Did I mention that until settling in Colorado in 1995, Deborah's criss-crossed the USA so many times that her two cats probably lived in more places than most people ever do!
Authenticity in all aspects of life's decision and actions have been a hallmark for Deborah's unique and varied career. She has chosen to primarily coach in the business realm because she feels this is where people so often compromise themselves or lose their center in an external structure. Deborah has been called The Question Master by her clients and colleagues. Anyone who has worked with her in Private Coaching or as a member of the Entrepreneur Business Success Club, can attest to the fact that Deborah asks questions and open perceptions that no other teacher or coach has ever presented to them before. She has a special gift of seeing beyond the visible information or situation, moving her clients to the root of things quickly.
"Before I worked with Deborah I was very overwhelmed and frustrated in my business and my life. Since working with her, I have regained my focus and enthusiasm with a clear knowing of where I am going. The best part is with less effort and "pushing" my business is more fun and much more productive.  Deborah is a true expert in helping people uncover their blockages that are preventing them from experiencing success. I cannot recommend this experience enough. It's a true game changer."  – Dr. Matt Laporte  February 2014
One of Deborah's clients, when asked to describe what she does in her coaching programs called her an Architect of Magical Soul Structure. What this means is she is able to bring you deep, to help you access your core meaning, and values. She helps you touch your soul's purpose and then make it concrete like an architect, creating the plan and structure for your Joyful and Financially Sustainable Business. When you have completed your work with Deborah, you will feel clarity and competence. You will be earning money in full alignment with your values and will have a structure in place for your Time by Design.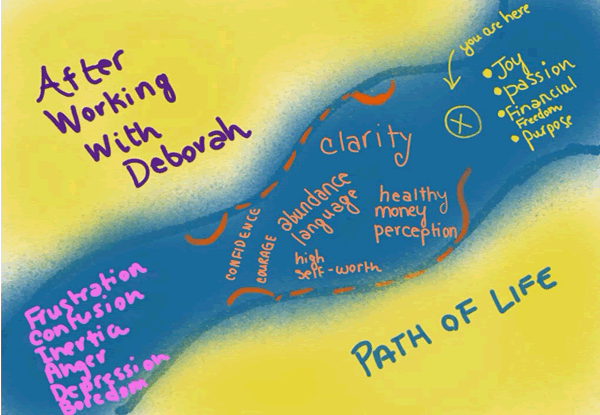 I began by sharing that Deborah Tutnauer came to blogging through the back door. She started her blog 8 years ago as a means to an end for bringing attention to her business and coaching services and products. In the past year Deborah has fully embraced her love of writing and with that the power of building a blogging community and sharing her heartfelt philosophy with entrepreneurs throughout the world.
This small shift in focus has put her on the radar of established bloggers and entrepreneurial programs. Her goal is to continue conceiving new ideas for authentic business success and constructing programs for her clients and customers and to expand her reach through live speaking engagements, live retreats and writing.
Though Deborah markets primarily online, she is old fashioned when it comes to relationships and loves nothing more than to connect in real time and hear a real voice on the other end of the phone line (or skype).
Deborah asked that I make sure to tell you she would love to hear from you directly for help with your business, or just to make a connection and build community. Contact her at deborah[@]deborahtutnauer.com and be sure to put "Met you on Enstine's Blog" in the subject line so she knows it's a legitimate email.
Time to chat with Deborah in the comment box 😉