If you are into blogging or any form of business these days, you probably know the important role played by images in communication and branding.
For most of us, it is so frustrating searching for copyright-free images online. And when you think you found one only to realize you need Photoshop or Gimp to touch it up to your taste.
Because of these and many more difficulties, must of us bloggers have resorted to 'stealing' images from Google and other platforms, not knowing the heavy negative consequences.
Stealing images is a very serious offense. It infringes on people's rights, violates their privacy, abuses their work and may likely expose you to unwanted legal action. Many of us have either been victims of this or know someone who has. 
Today, I want to introduce to you a copyright-free images finder, a WordPress plugin that I know you will not let go if you care about not being pursued for stealing and publishing someone's images on your blog posts or social medial profiles. This plugin gives you instant access to over 1,000,000 free, high resolution copyright-fgree images.
Copyright-Free Images Finder – ImageSuite
For a quick start, let's watch this video
ImageSuite is the latest copyright-free images finder that solves these problems I raised above. And not only that, it comes packaged with advanced, yet user-friendly image editor. So you can find and edit free images without leaving your site.
How does it work?
I know you are wondering where this incredible software gets the images from. It fetches those images which are in the public domain and require no attribution. That means you are not obliged to mention the image source on your blog. All you simply do is use the image to your feel.
ImageSuite also has built-in pixlr image editing technology that you can use to remix, retouch, edit and adapt both found images and even those uploaded from your computer.
You can add text to your image with different text formats, add borders from a well of 100+ borders and spice up your images with professional stickers. Choose between dozens of accessories, comic stickers, antique stickers, love stickers, nature stickers, tattoos stickers, summer stickers and lots more.
Added to this are dozens of overlays to play with like smoke overlays, fire overlays, canvas overlays and much more. You can rotate your image, crop, re-size, redo and undo all within your WordPress Darshboard.
With the built-in Photoshop-like image editor, you can completely customize any image, including already published images.
ImageSuite Special Bonuses 1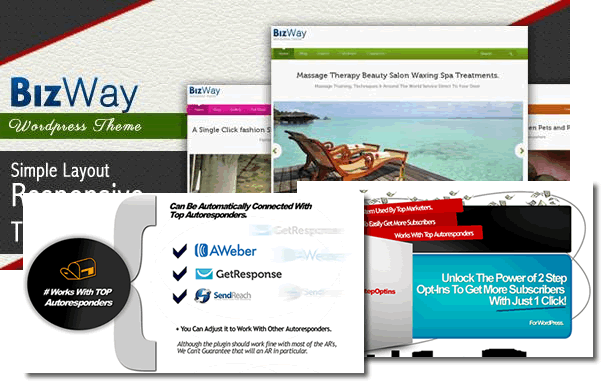 ImageSuite is some sort of a 3-in-1 pack. Purchasing this plugin instantly gives you access to a Premium WordPress theme called Bizway (currently selling for $59) and a Premium list building plugin called 2StepOptins (currently selling for $37).
These are 2 premium WordPress products that will surely add value to your blog for no additional cost.
ImageSuite Special Bonuses 2
This plugin is so great that I want you to download a copy. That's why I'm personally throwing in some more bonuses of up to 9000 BroadedNet credits
BroadedNet is a great traffic tool, 100% compatible with Google. You simply create your campaigns and they get shown up on other blogs. You will need credits of course, for your campaigns to be active. So these 9000 credits really come in handy.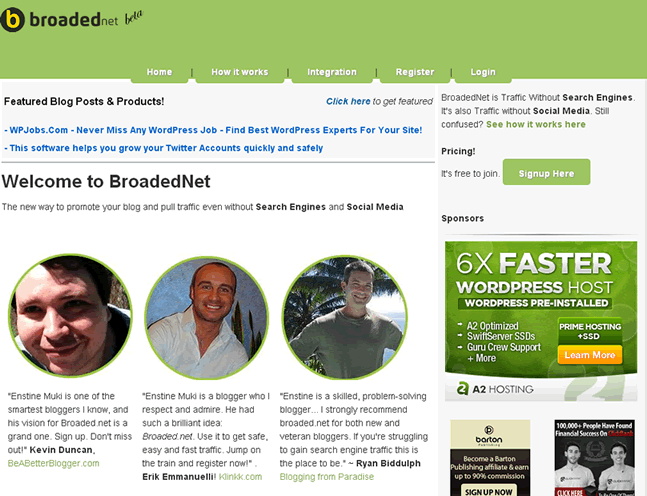 Click here to signup to broadedNet
Some people have used this plugin
One of the things you need to find out before buying any product online is the experiences of other users shared in testimonials. I know how much this can be faked but with social medial, it becomes almost practical to verify the authenticity of some testimonials.
Check out what these real users have to say.

For more testimonials, click here
NB: After purchasing ImageSuite from this link, (aff link) you will automatically get your bonuses. To make sure this works, clear your cache BEFORE click this link. This will tracked the sale to me and ensure you get your bonuses too.
Let me know what you think and how you get your Copyright-Free Images for your blog. Share in the comment box below