Last weekend, during a chat with my friend Joy Healey, I decided to login to my CloudFlare (Content Delivery Network) account just to check out a few things after she mentioned some technical issues with her blog.
My blog has been running on this CDN for the past 2 years and there has been practically no security issues to deal with from my end.
NB: Joy has create a blog post sharing her experience and how she got her issues resolved. Check her post here
Now, while talking with Joy, I thought maybe a solid CDN could be the solution she needs. It's important to note that the CDN technology is complex and I'm no expert at it. The main two things I need from a recommended CDN are: 
Speed
Security
Cloudflare is a bundle of more features but right now, the speed and security of my blog are the two most attractive points to me.
At the moment of writing this post, Joy's blog is hosted by SiteGround and after doing some research, I found out SiteGround partners with CloudFlare to give its users the best in terms of site security and speed. So hooking JoyHealey.com to CloudFlare was not going to be any technical war.
Up to 60% Discount on Premium Webhosting!

Get up to 60% discount on Webhosting with SiteGround.

For Premium WordPress Hosting!
For Premium Joomla Hosting!
For Free Domain name for life!
But here is my weekend shock
Once I logged in to Cloudflare and checked the security section of my blog, my jaws dropped.
Logging into Cloudflare is not something I do often because I believe they are strong enough to take care of any underground evil attempts while I focus on making the money.
Here is what I found out: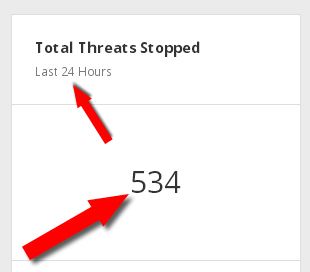 534 threats stopped by Cloudflare within 24 hours.
After digging deeper, I found out over 50% of these threats are aimed at logging into my blog admin: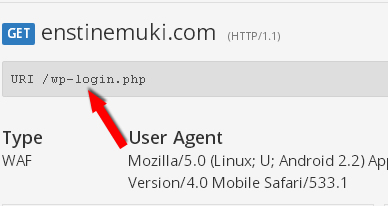 and 488 threats came from United States: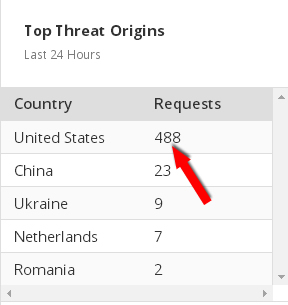 The USA is by far the best source of traffic for any online business. Readers from USA buy more probably because of their purchasing power and availability of buying and delivery facilities. But has USA also become the "red zone" ?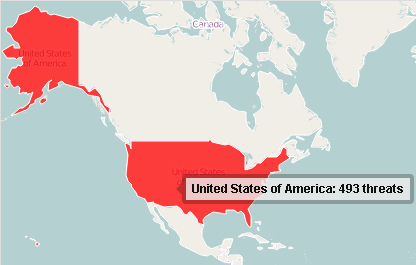 Ok what about last month? Remember the stats above show threats stopped in the last 24 hours. Here below are some stats during the last 30 days: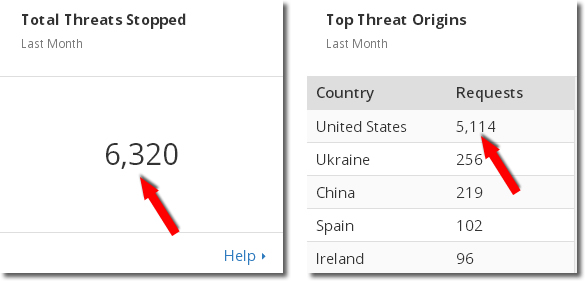 These stats are quite disturbing as we face attacks in every aspect of life.
Terrorism is everywhere!
While the world gets hit by Bin Laden's Al-Qaeda, abubakar shekau's Boko Haram, etc, the virtual world is being fired by wicked hackers whose gains are found is the anguish and pains they inflict on website owners.
I have a local security plugin though but I think my CDN platform is doing a great filtering job before passing over to the plugin. This may not be some 100% protection because that's almost not available but the job done is heavily commendable.
My security Recommendations!
Can't access your site? Have you been hacked? Lost your password or entire account? Are your core files compromised? The free Emergency Recovery Script will solve your nightmare with a single click.
I have three things I recommend you do as a blogger and website owner to reinforce the security of your online properties;
Have a backup system in place: Do auto backup of your files and database.
Install a local security plugin. I use iThemes Security
Put your site on a CDN. CloudFlare is a great option of course.
Now let's talk in comment section…
Is your blog on any CDN? What are your experiences?
Any other security recommendations you have for us?
Please drop a comment and share this post on social media for more exposure and awareness.