Whether it's an incoming or outgoing call, this little Call recorder for Android I want to share with you will allow you automatically or manually record and save any call locally or on remote location.
The first thing I must let you know is that it's illegal to record calls in some countries without the consent of one or both parties. For more information about laws regarding call recording in the United States, see Wikipedia. Be sure to do your due diligence about the laws in your Country or State before recording any calls.
There are many reasons you may find it necessary to record phone calls. These may include calls from unknown callers threatening you or some member of your family, kidnap, bad customer service, proof that you delivered a message, etc.
Whatever your reasons, this free Android call recorder is something you may want to try out. First, download it from Google Play.
Install a Call recorder for Android!
Tap and open Google Play. Search for "Automatic Call Recorder"
The app I use is first on the list. as you see in the screen above, it shows it's installed. The default setting is that this app will start recording calls automatically. This free Android call recorder starts recording from the very first second of your phone ringing.
There are a couple of call recorder Android Apps on the Play Store but this has been my choice for a couple of months. Let's do some basic settings.
Go to options -> Settings: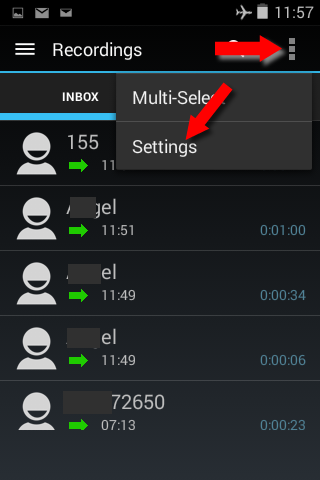 The settings page gives you access to some more options. Now, from the image below, it becomes quite easy to adjust the settings to what you want. There are 3 main parts I'm looking at here;
Enable/Disable automatic call recording.
Where to store the recordings (Local or Cloud on Dropbox or Google Drive)
Audio source -Microphone, Voice Call, Camcorder, etc

How do you know your call is being recorded?
Once you are receiving or making a call, this app indicates its action by showing a red dot top left of your phone screen.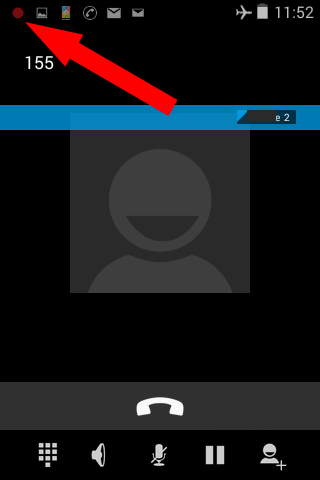 Once that red dot is on during a call, you are sure the call is being recorded.
So how do you playback your recorded calls?
Locate and tap the Automatic Call Recorder shortcut.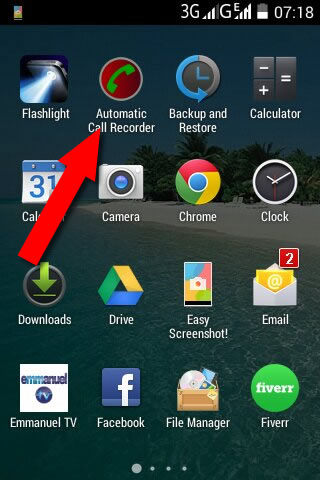 Here is a list of  must recently recorded calls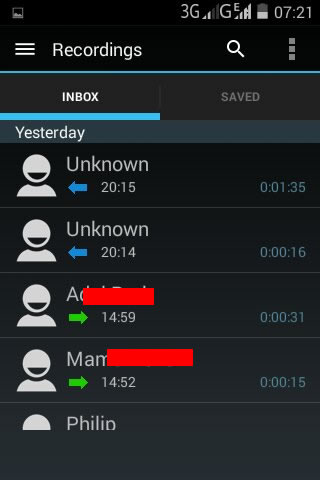 All you should do now is pick a call from the list and play.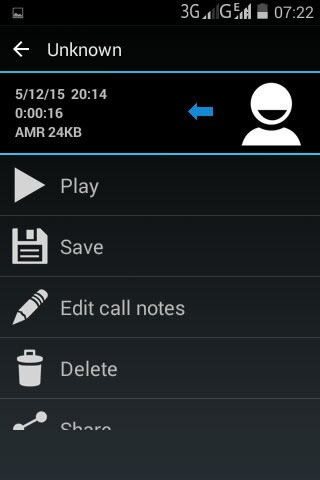 You see you can do a couple of things with recorded calls, like add notes, share, etc.
How did I get to this call recording app?
Sometimes, people just get terrible. Some months back, I kept having a call from a specific number. This would be even during odd times like late at night.
I took my phone to my service provider and they told me they couldn't help until I come along with the police.
I thought the best step is to get a Call recorder for Android, record some of the calls from this suspected caller so the police would have some material to work on.
Guess what!
After installing this call recorded, that suspected caller has not called my phone till date. However, anytime he does, I'll record his words an take action.
So that's it!
If you think it's necessary to record your calls (if you are Android user), try this call recorder for Android. However, I don't give any guarantee that it will work for your phone mark.
Let me know if you are using any call recorder already and how it works for you. Share your thoughts in the comment box.