Before telling you what tools we consider the best, let's actually see what is a PPC tool is, and how does it work? PPC tools help marketers optimize their ads by providing information on keywords, targeting, and rivals.
Advertisers can receive more conversions and a higher ROI from their marketing expenditure this way. As we can see from this, PPC is rather important for any business. Access to the right PPC tools is usually a good place to start and may help you run your PPC campaigns much better. But. choosing the right instrument might be challenging, with so many options to consider.
This is especially true if you don't know exactly what you're looking for or what features you need. We've compiled a list of the most effective PPC tools and put them into this easy-to-read guide to help you face the challenge.
But before we get into detail on that. We need to mention that in order for your PPC campaign to work you'll have to have an impeccable site. WPMU DEV's all-in-one platform makes it easy for anyone to create and manage websites. Get 20% off any of their plans. Free trial included.
Acquisio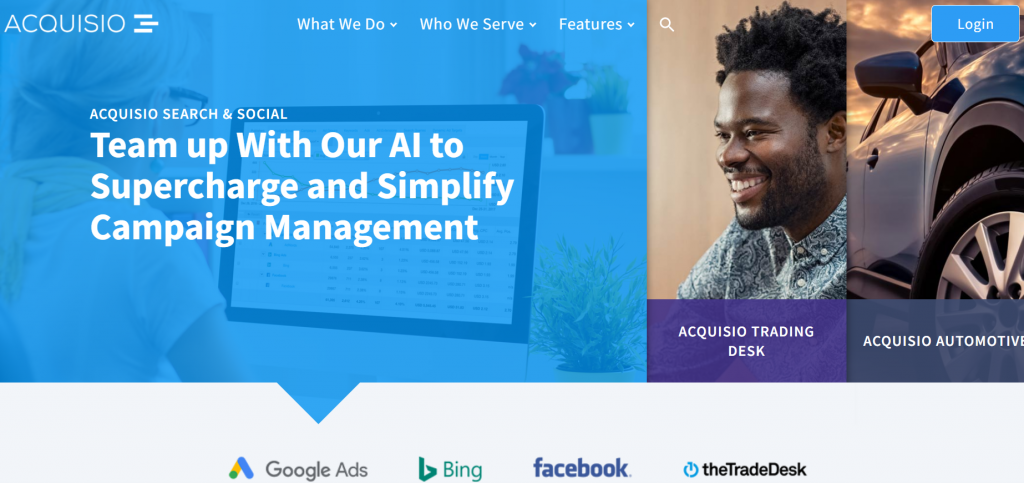 Acquisio is a cloud-based platform for digital ad management and advertising. It coordinates and organizes a range of advertising campaigns for digital marketers, agencies, and search engine marketers. The platform helps businesses acquire clients through digital channels such as Bing Ads, both Google Ads and Facebook Ads, and others.
Acquisio's services can benefit marketers, agencies, local resellers, and small businesses alike. There's a cross-channel optimization algorithm for marketers; report automation, budgeting, and scheduling for resellers; and website creation and traffic generation for small enterprises.
Outside of that, Acquisio includes many other options, such as dynamic campaigns for any changing scenario, PPC campaign manager, and Facebook and Instagram campaign optimization.
Adcore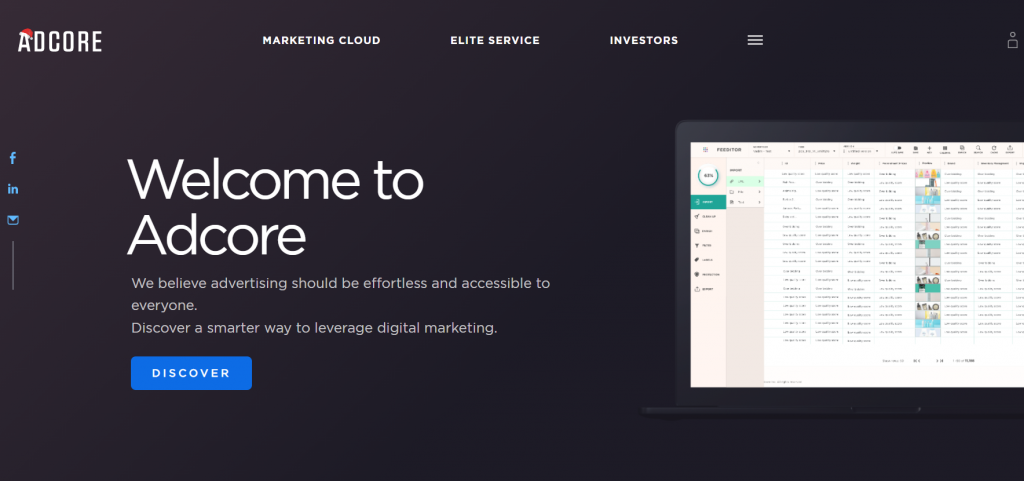 Adcore Marketing Cloud is, like its name implies, a scalable cloud-based Ad-Tech platform. It is composed of four applications that simplify marketing and advertising.
It can be utilized by companies of all sizes, from small firms to major corporations.
The Effortless Marketing tool allows you to reach out to customers via Google, Facebook, and Microsoft, with the ability to tailor for each channel and provide multiple versions of the same product dependent on currency and country.
The software also gives data on the traffic generated by campaigns, allowing budgets and goals to be tweaked to optimize performance.
The Semdoc app is an AI-powered analytics platform that provides reports and insights on a variety of business topics, including campaign performance, growth potential based on industry benchmarks, client analysis, and more.
Adzooma
Adzooma is a digital marketing platform for managing third-party ad network online advertising campaigns. It makes online marketing easier for organizations of all sizes, facilitating their growth. Adzooma includes particular checklists to assist you in growing your business. It's a one-stop shop for creating, managing, and optimizing Google, Facebook, and Microsoft ad campaigns.
It advertises the business online simply by entering the company's information into the platform, helping the customer to stand out in even the most competitive industries. Using cutting-edge machine learning and data science, the platform pinpoints what drives online company performance, guaranteeing users get the most out of their advertising efforts.
Outbrain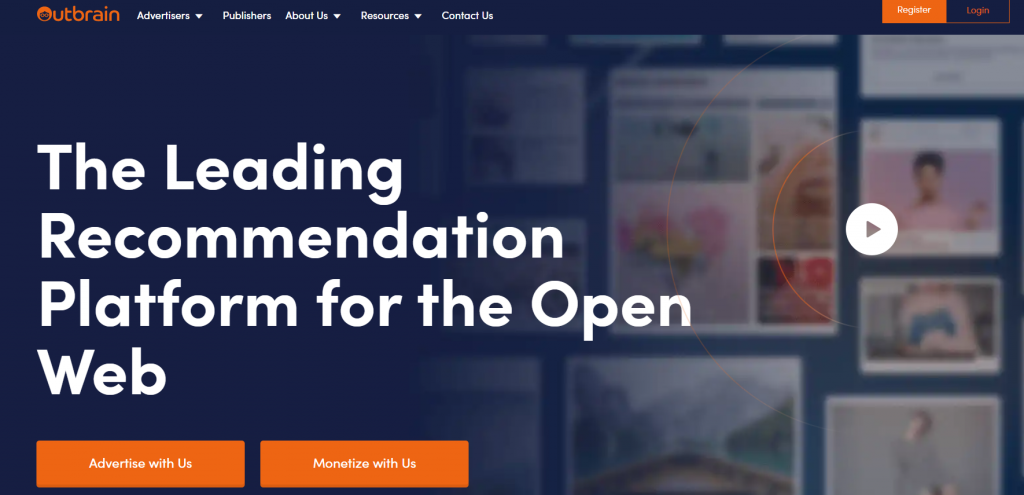 Outbrain is a content marketing software, in a nutshell. It's a content discovery platform that brings together advertisers, publishers, and consumers from all around the world. Outbrain connects interests and actions via data-driven relationships.
Users can construct ad campaigns and employ a set of complicated algorithms to organically personalize content in order to be promoted on premium media sites using this native advertising platform.
Videos, essays, and infographics from a variety of industries, including technology, fashion, business, politics, literature, science, and more, are allowed. Outbrain includes an easy-to-use interface with real-time updates and reporting. Users may track, manage, and optimize campaigns using real-time data and analytics from a full activity dashboard.
Semrush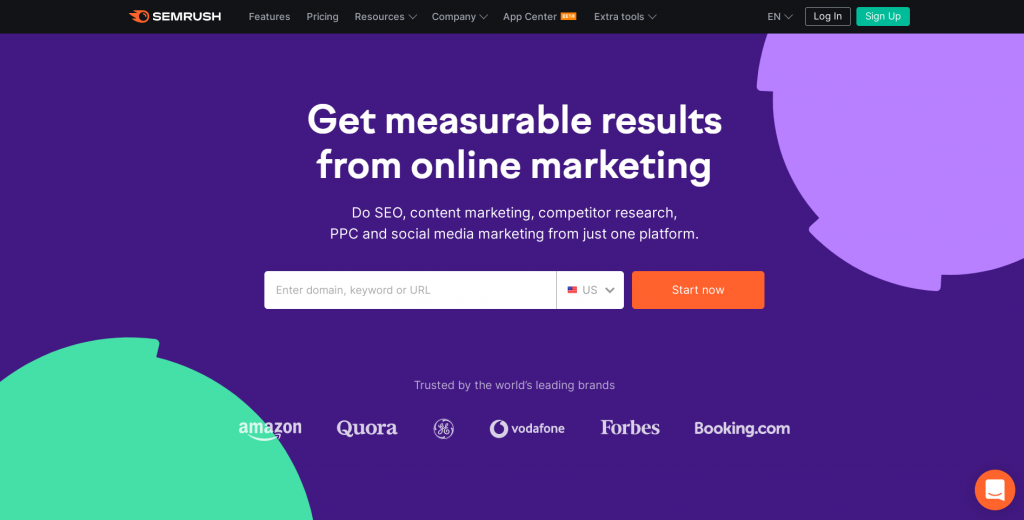 Semrush is a digital marketer's all-in-one marketing toolkit that can be used in eCommerce to facilitate online sales and supply businesses with customer data. Semrush helps eCommerce firms improve their online stores, create marketing campaigns, and manage their brand reputation. Semrush assists companies in gaining access to data, reporting, and collaborative projects.
Semrush's capabilities include content public relations, market research, SEO workflow (including SEO Audit, Competitive Intelligence, and Traffic Ideas), and a Paid Traffic tool (which provides statistics and reports on a variety of topics such as competition analysis, ad keyword research, and so on). The Social Media component includes social performance benchmarking.
Conclusion
No one wants to see their marketing efforts be in vain. Therefore, we should always analyze and optimize our campaigns to make the best use of them. With so many parameters to track, one needs good and reliable software for such a task. We hope that our list will help you find the tool best suited to your particular use case.