Do you like black WordPress themes? Do you like black color? Not sure?
Let's check it with a small simple test. Do you have at least one black thing in your wardrobe? We believe that you have more than one. Why you choose black even if its not your favorite color? The answer is obvious: it is suitable for any occasion and combinatorial almost with all rainbow colors. Black always looks elegant, expensive and classy. So, if these characteristics are important for your future website, you came very close to great solution, which will free your mind from all doubts and hesitations.
Herein under, you will find a magnetic dark collection consisting of 25 black websites suitable for many types of businesses. You will see with your own eyes that black color can create absolutely different atmosphere depending on the goals designer wants to reach. Black website can be serious and solid, luxury and posh, active and dynamic, gentle and romantic and so on, this list can be continued indefinitely. But we are not going to bore our readers with minor details as picture is worth a thousand words.
Before plunging into this whirlpool of stylish, modern templates, we would like to add a few more words about them.
All of the themes are built on WordPress platform which does not need verbose presentation as millions of users know and appreciate the CMS for its visual appeal and utmost simplicity of maintenance. Most of the themes are responsive, which is not less important nowadays either. The visitors of your website will get the freedom to choose the place, time and device for their convenient browsing. Cherry framework, a special TemplateMonster's invention makes the templates even more user-friendly and functional.
Now, after this brief preamble, we invite you to have a look at the selection of 25 snorting black website templates from TemplateMonster's professionals.
NB: Here are some interesting WordPress Themes you may want to check out:

– > Top 30 WordPress portfolio themes
-> Top 40 Brilliant Photography WordPress Themes
25 top black WordPress themes!
---
Techno Responsive Black WordPress Theme
Do you see any images here? Only huge fonts, buttons, stitches and outlined icons. Maximum information – minimum decorations. Isn't that what you really need?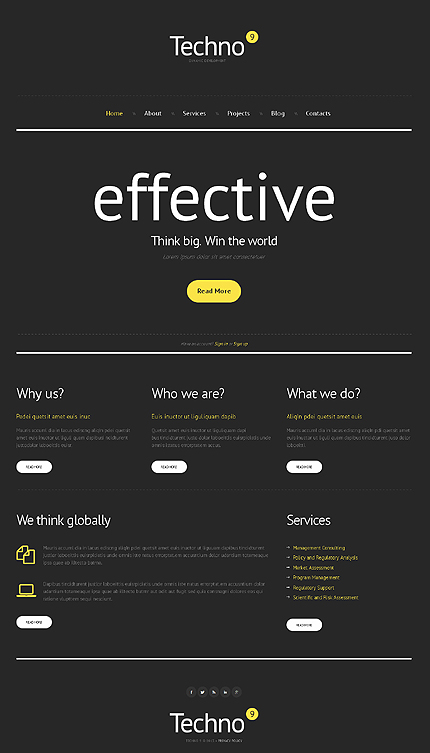 Photo Portfolio Responsive WordPress Theme
Geometrical pattern in the background makes this portfolio unique. Cute, humorous icons-based banners won't leave any visitor indifferent to the artist's works.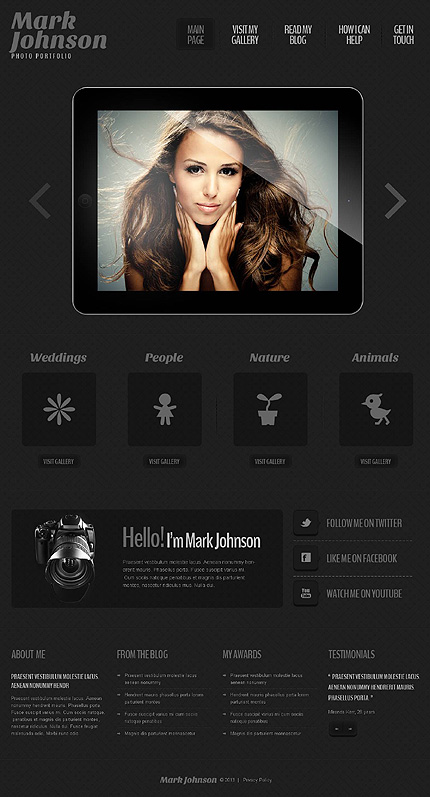 Kindness WordPress Theme
Undoubtedly, slider is the most powerful element of this template. Kid face images accompanied by text and terrifying statistical data make really deep impression on the visitor.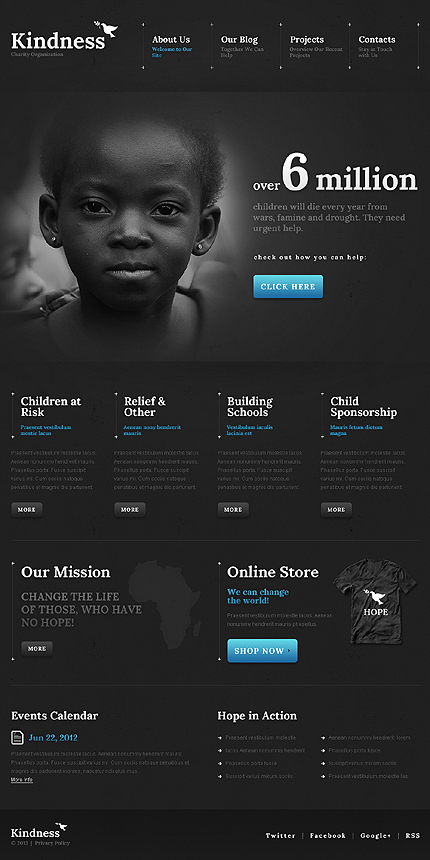 Art & Photo Responsive WordPress Portfolio Theme
Dotted Background looks rather unusual here. Bright, quality photos perfectly stand out against the black background. Great choice for portfolio websites.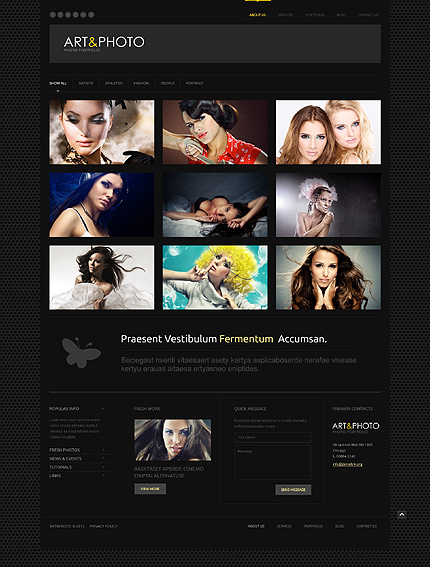 Actress Responsive WordPress Theme
Another great template on the list of black WordPress themes. Dark color and stone texture in the background definitely impart some mystery to this portfolio. Light, delicate erotism is also present here. From our viewpoint, it's an ideal portfolio for an actress or a model.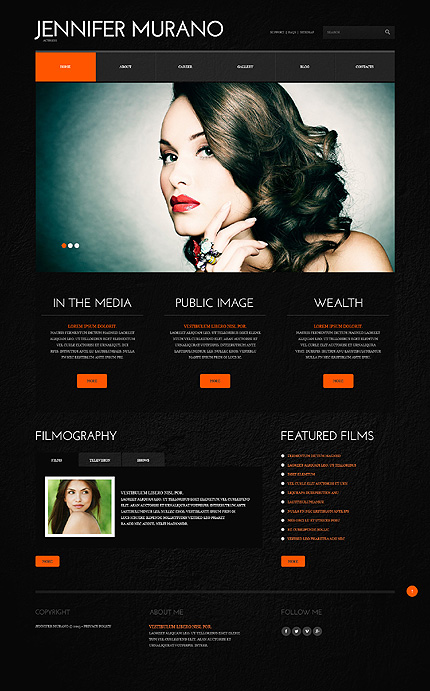 Photo Studio Responsive WordPress Theme
The most stunning photos are featured right on the home page, which is a huge benefit for sites of the given category. The images have hover effect, so they respond every customer's action.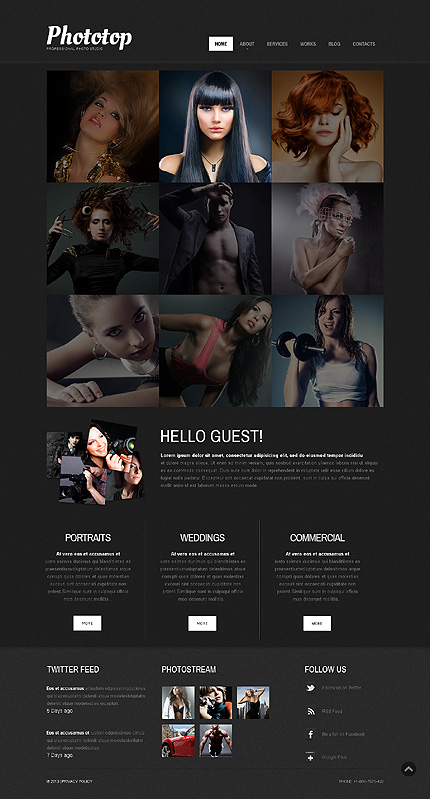 Photographer's Responsive black WordPress Theme
This template has very unusual, curved slider with image-based navigation. Juicy, high-resolution photos there and on banners can't help capturing visitor's attention..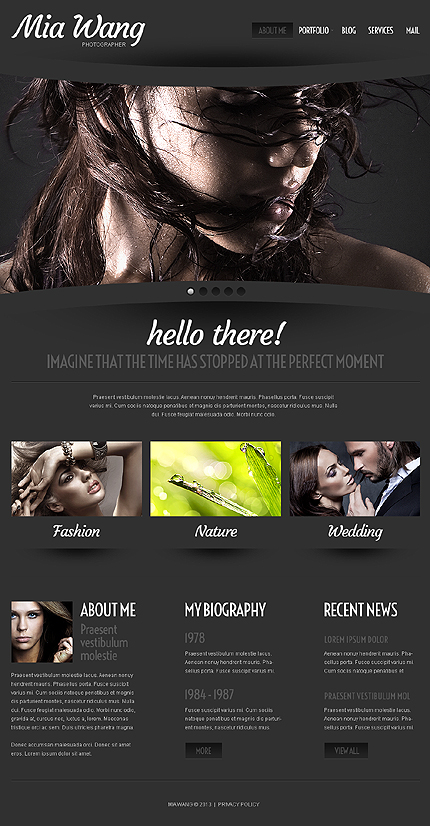 Dance Studio Responsive WordPress Theme
Photos of dancing people and effects applied to them make the layout very modern and dynamic. A good combination for contemporary youth dancing studio, isn't it?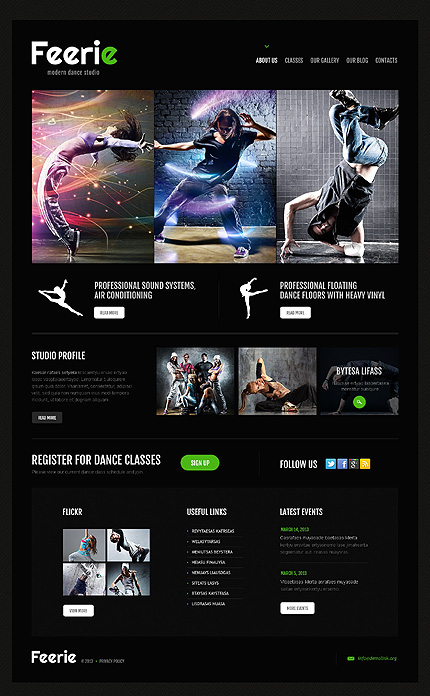 Tattoo Responsive WordPress Theme
Leather texture in the background makes this template look extremely cool and expensive. Tattoos showcased in slider gallery speak about salon experts professionalism better than any words.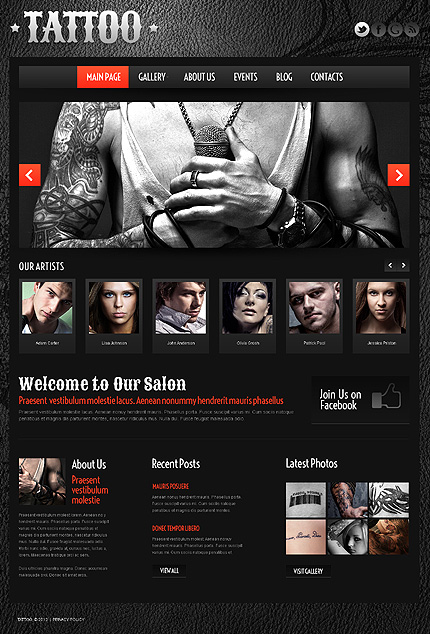 Guardo Responsive black WordPress Theme
The template looks very serious and trustworthy. Main menu takes lower position. The website is ideal for security companies.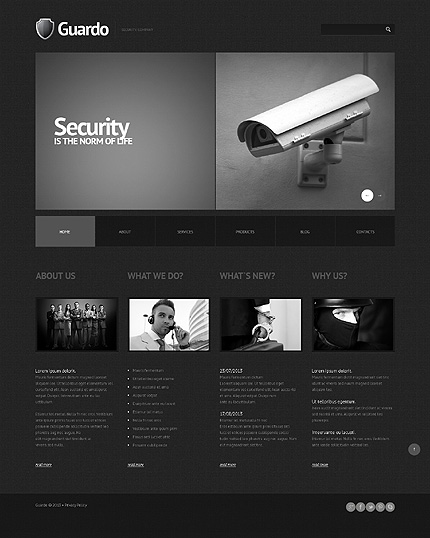 Professional Photographer Responsive WordPress Theme
Huge slider images immediately capture customer's attention. Illustrated content sections are more interesting and easy to read and understand.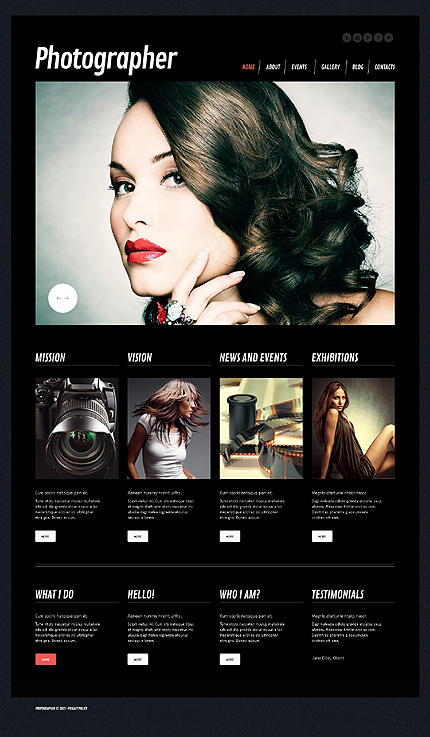 Car Magazine Responsive WordPress Theme
Large luxury car photos will delight the eye of enthusiastic drivers. Dark layout of the template makes the vehicles look even more beautiful and expensive.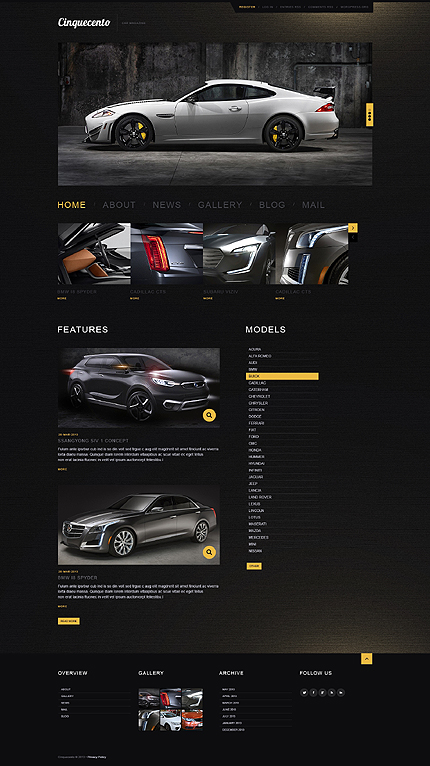 Tattoos Responsive WordPress Theme
Logo font of this template is really outstanding and easy to remember. Slider with image-based navigation will feature your best body artworks.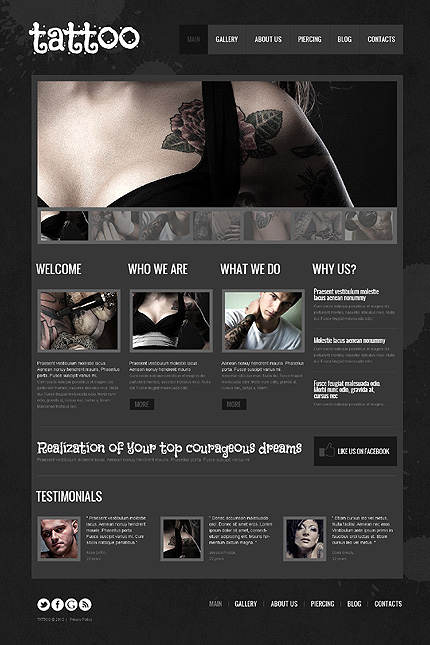 Kitten Responsive WordPress Theme
Cats are the most beautiful, gracious and independent creatures on Earth that bring so much joy to our life. This elegant design completely suits cats' nature and animal fans will surely appreciate it..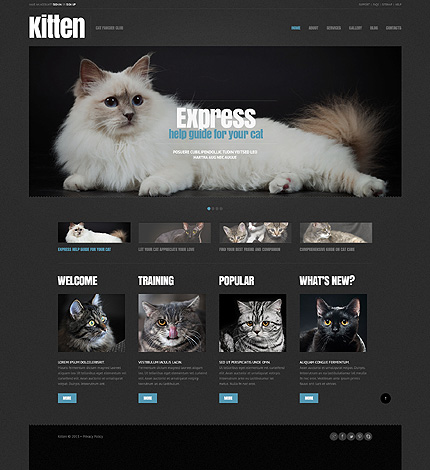 Video Gallery Responsive WordPress Theme
Videographers will have a brilliant chance to showcase their creative work right on the home page. It's difficult to draw the sight from huge header slider making dramatic effect on the viewer. .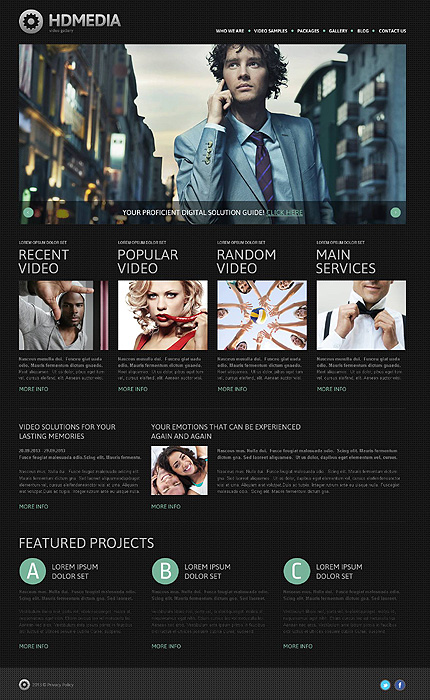 Gym Responsive WordPress Theme
The website is very content rich. Here the visitors can see the trainers, read the latest news and even view video courses.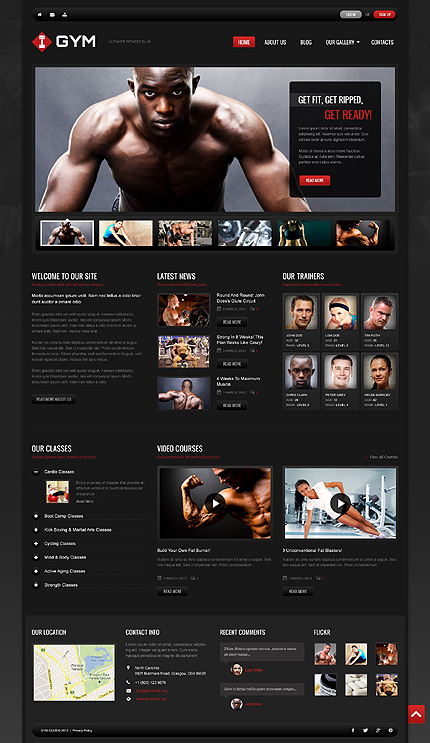 Piercing & Tattoo Responsive WordPress Theme
This website has rather uncommon menu design. Besides, the visitors will be able to read all essential information about the artists, popular services and so on right on the home page..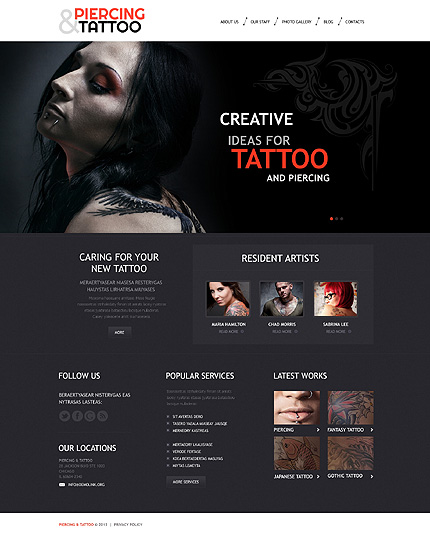 Silento WordPress Theme
This template has rather unusual slider design. It contains only huge, legible text without any images, which speaks about business approach of the company.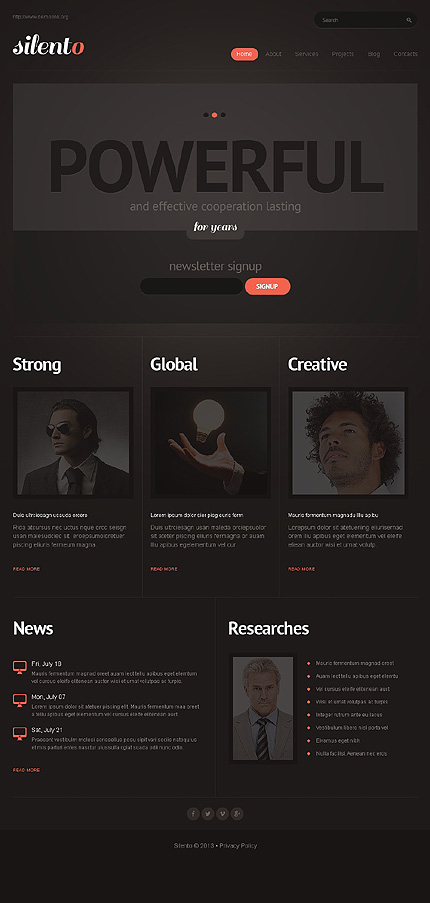 Alliance Responsive WordPress Theme
The template contains two sliders – image and text one. This way you can arrange as much essential information as you need on the home page.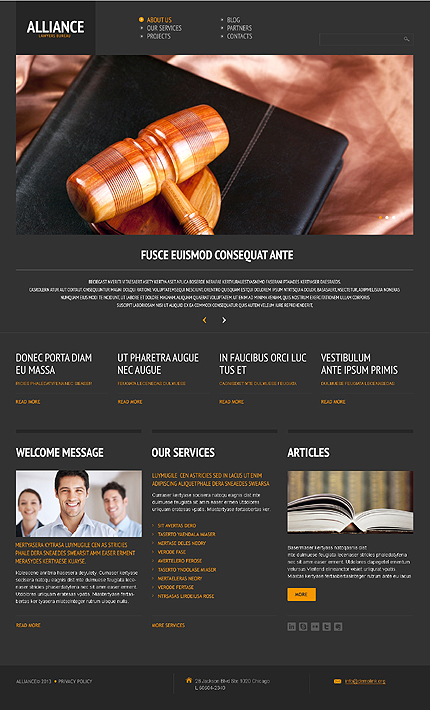 Car Wash Responsive WordPress Theme
Dark color of this template will capture customers' attention. Nice slider will show the whole process of your professional car wash.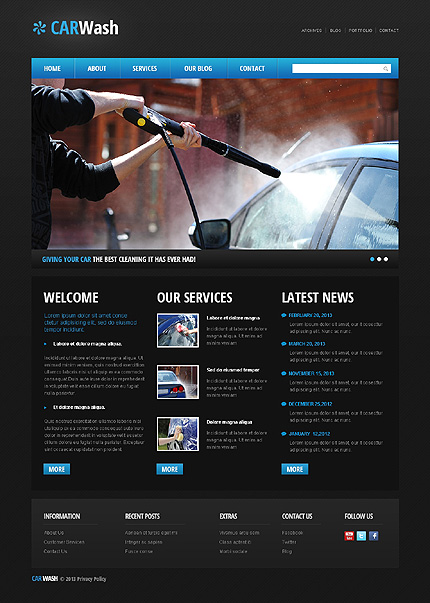 Inker Responsive WordPress Theme
Background texture and wooden design elements make peculiar combination. Slider gallery and banner photos are very affecting. Great on the list of black WordPress themes isn't it?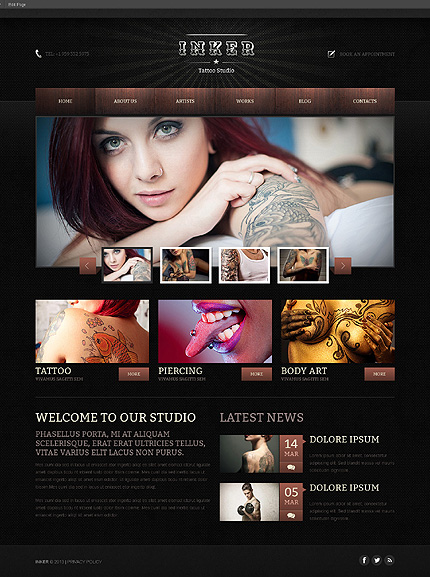 Fishing Responsive WordPress Theme
Inveterate fishermen will be enraptured by tranquil slider images, simple, user-friendly navigation and useful information available on your site. Lower menu position will draw user's attention to it.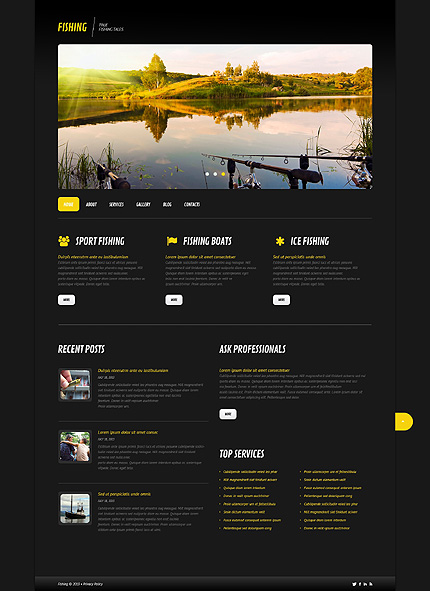 Advertizing Co WordPress Theme – great on the list of black WordPress themes!
Black wooden texture in the background makes the website more interesting for viewing. The most creative projects are feaured on top of the page. 'We are the best' section is worth thorough viewing.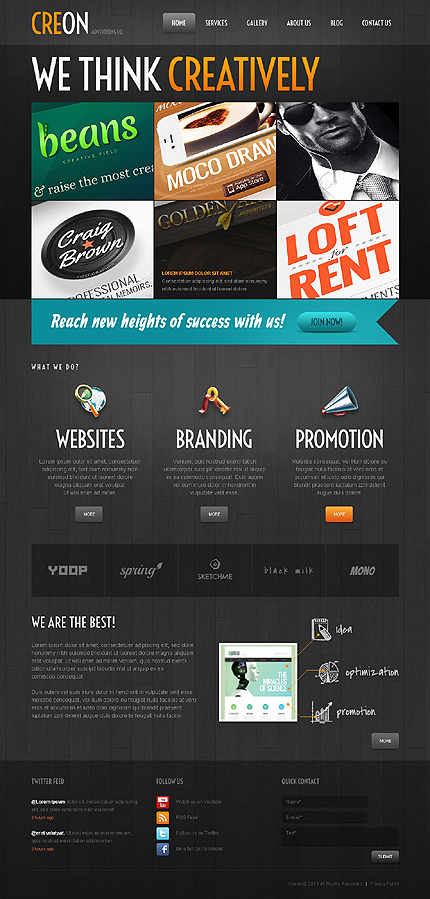 Legal Co Responsive WordPress Theme
Colorful menu items and banners stand out against the black background of the template. Their slighted faded colors look stylish and reserved.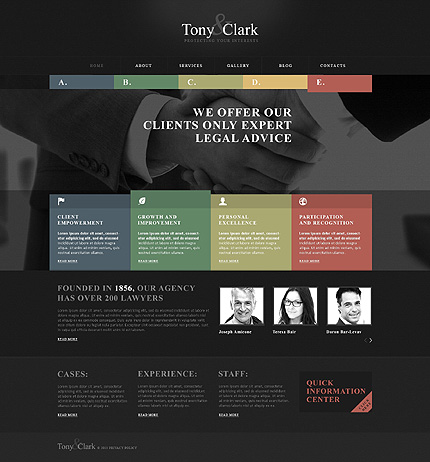 Creative Agency Responsive WordPress Theme
Huge logo of this template captures users' attention. Big slider showcases featured company works. Banners make the navigation more visual.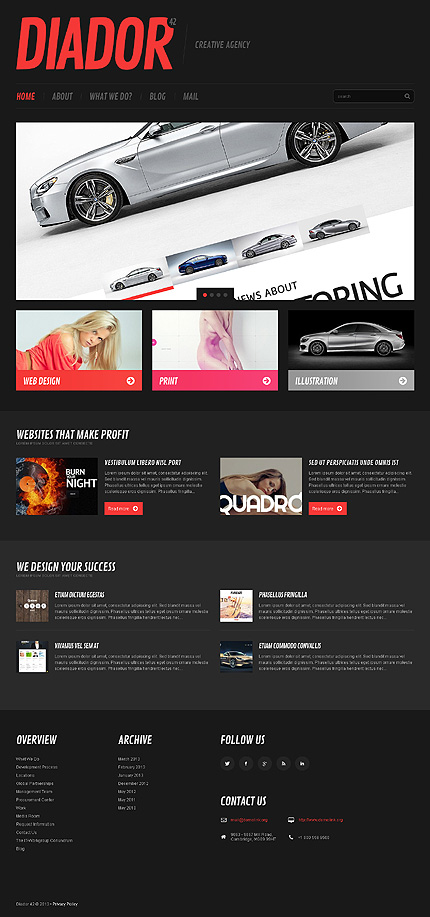 That's it! Go pick your choice. So many sexy black wordpress themes