We live in a time where almost all daily activities and responsibilities are completed in the world of digital communication. Therefore, visiting stores and shopping, activities we perform often, take a new form.
Online stores have become more and more popular in the past few years. Doing e-commerce is not such a simple job and requires proper handling and cooperation with customers. WooCommerce provides excellent help in e-commerce management and sales, and the expansion of these features is possible with the use of customer relationship management (CRM) tools.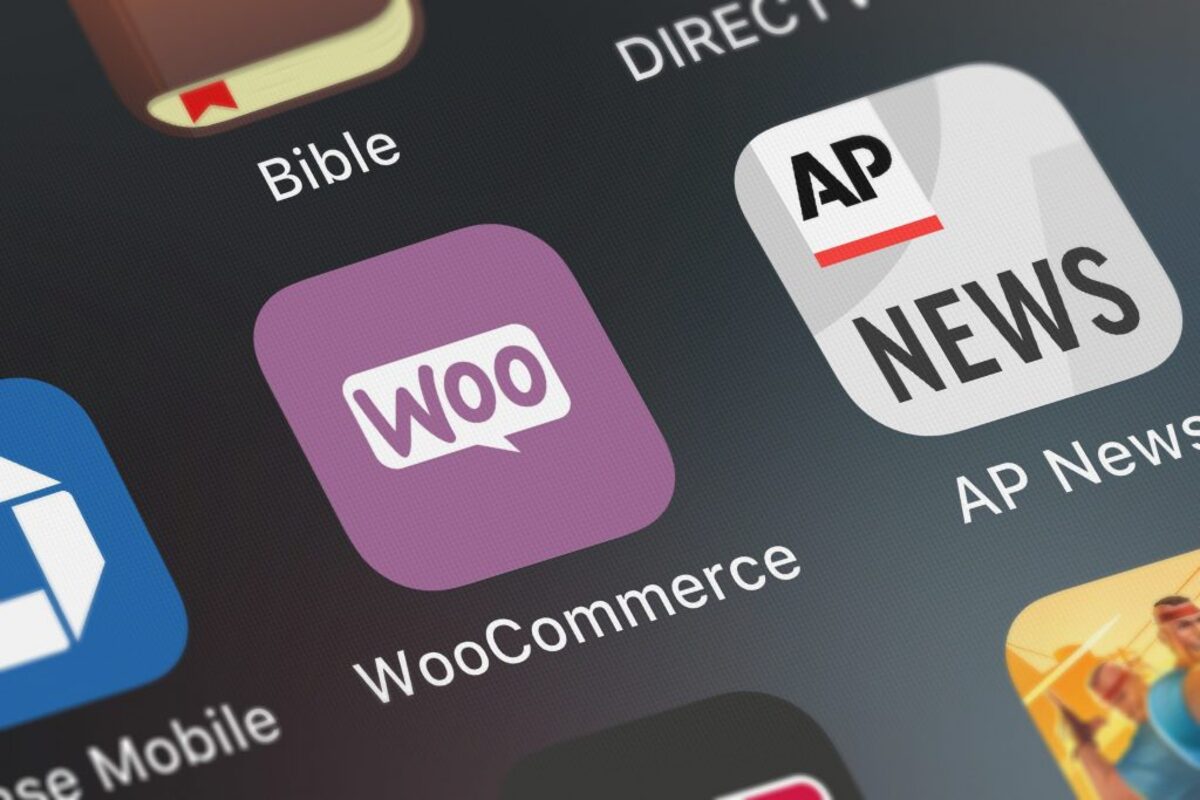 What you need to pay attention to when choosing CRM tools/plugins is whether you will have access to customer analytics, automatic synchronization, insights into every order, management of new leads, and advertising features. These provide more information about customers, opportunities for better support, and many other options to help you achieve a better relationship with customers.
CRM tools/plugins are most prominent in B2B companies, but their use goes much further. In short, their purpose is to understand customers' needs and achieve the best possible connection with them. Today we will present you with a list of the best WooCommerce CRM plugins. Enjoy!
1. Metrilo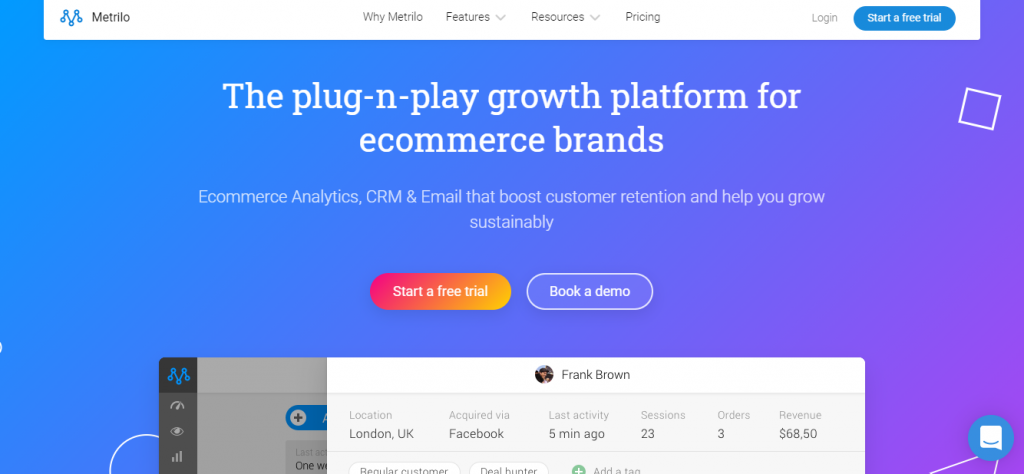 This plugin was created exclusively for WooCommerce. With it, your analytical data is managed smoothly without any problems. The power of this plugin lies in the combination of e-mail marketing and CRM. It also can integrate with Shopify or Magento.
Metrilo enables product interaction, customer segmentation, automation, revenue analysis, and retention. It offers more than 25 filters to help you with all of the above-mentioned activities.
When a particular user accesses your site, Metrilo immediately starts tracking all actions related to that user. Metrilo offers a 14-day free trial, which can be great for those who want to try out its features before buying it.
2. HubSpot for WooCommerce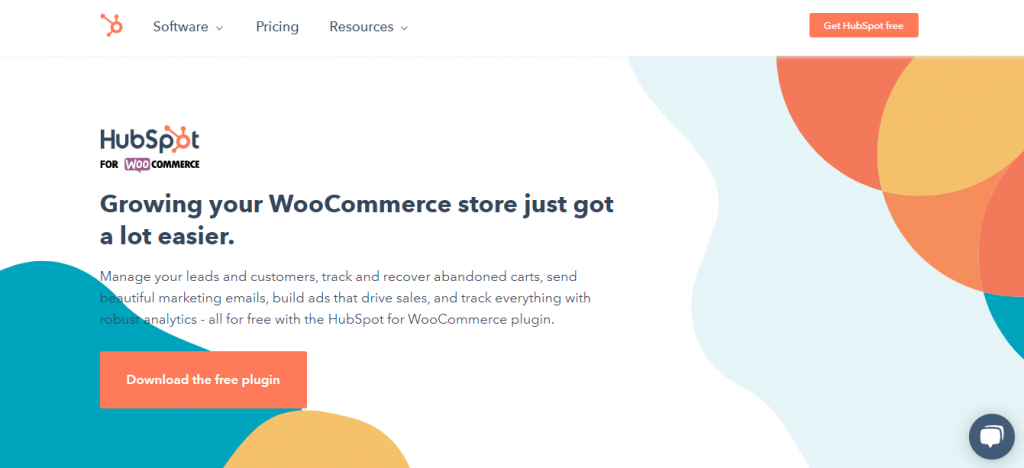 The unique thing about this plugin is that CRM and other marketing tools are accessible for an unlimited number of customers. HubSpot is a widely used tool mainly for the automation of customer relationship management. Integrating it with a WooCommerce account is ideal for organizing, tracking orders, viewing product purchase histories, and further strengthening your sales strategies using e-mail.
What sets it apart from other plugins is that it allows you to create advertising campaigns and reports on your customers. It comes with seven examples of e-commerce reports to make better decisions by analyzing data, traffic to your site, and current trends.
3. Agile CRM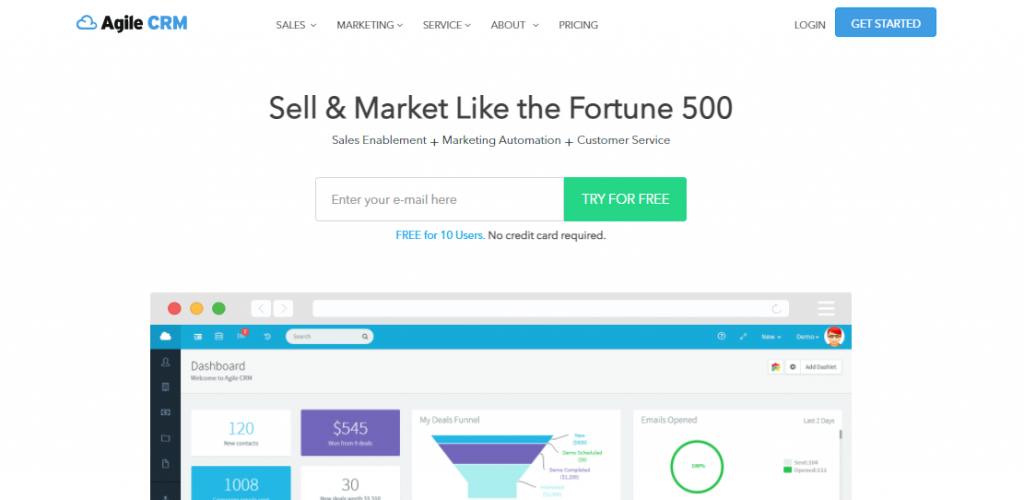 Agile CRM is designed specifically for small and medium businesses. Many people claim that it is one of the best CRM tools currently available on the market. It contains four critical segments (marketing, service, sales, and accessories), and each segment has unique elements of customer relationship management.
The plugin offers the ability to manage customers, create "smart" marketing campaigns, increase customer engagement, track customer activity and phone as well as e-mail support. It integrates easily with apps like Stripe, Shopify, Google and has a Chrome extension.
You can find it in a free version (up to 10 users and 1000 contacts). But those who need more options can choose one of the paid plans.
4. Ninjodo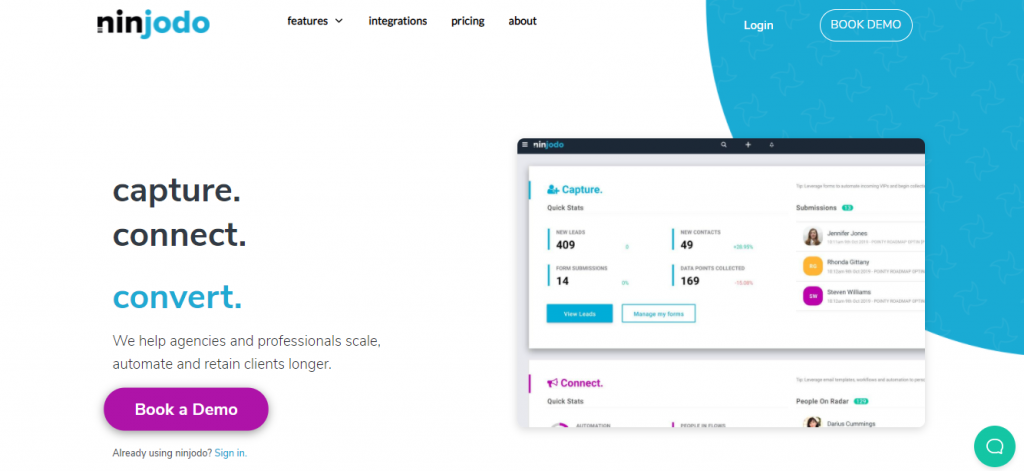 Ninjodo is a plugin perfect for small teams, with examples of increased sales, contact management, e-mails, and organization. It is also known for the availability of instructional videos and detailed guides.
This is a very clean, modern, and easy-to-use CRM tool. It comes as a mobile application as well that simplifies the whole process.
In addition to having automatic synchronization, you can also track the flow of orders in real-time.
Ninjodo integrates with Google Drive, MondoTalk, Xero Accounting, and similar software.
It comes in three different plans (the cheapest plan starts at $79/month), and for those who are curious, there is also a free test version valid for 14 days.
5. WP ERP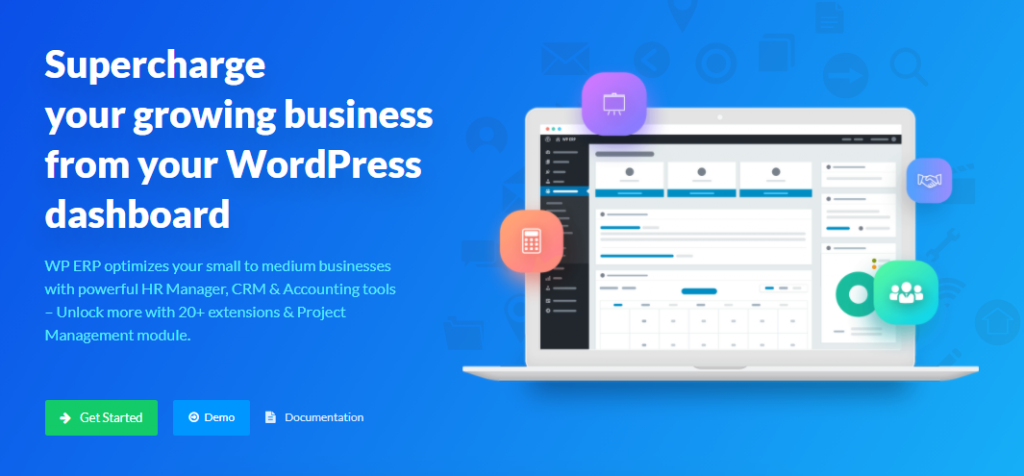 WP ERP is the first on our list to combine CRM with accounting solutions. Specifically, it contains two models that adapt to your needs and preferences. There are no restrictions, and in all models, you can create and enter as many items as you want.
Within your WordPress dashboard, using this plugin, you can manage customers, add bookmarks, send e-mails, assign tasks to agents, or create customer lists.
The plugin has 20+ extensions and 5000+ installations. Plus, it allows synchronization with WooCommerce orders and CRM agents to track your sales.
6. ActiveCampaign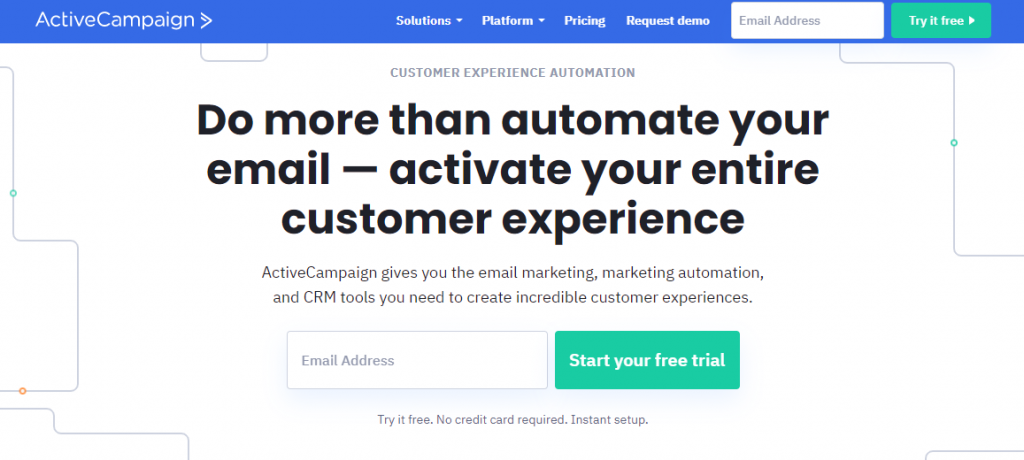 When it comes to creating and including e-mail in your e-commerce, ActiveCampaign works great. It is a CRM service provider that fits perfectly in the fields of marketing, sales, and e-mail, as well as your WooCommerce site. It can effectively monitor customer activities and help you manage new and old customers.
It offers the ability to send automated e-mails, which can make your job even easier. It also automatically saves all customer-related data, which can help you decide on a bid presentation for each customer and increase your conversion rate.
Conclusion
In addition to the basic things you do every day to take your business to a higher level, you must not forget about strengthening customer relationships. Each of the plugins listed comes with an enviable range of features and options to help you strengthen your customer relationships and expand your business. Their ease of use, accessibility and easy integration with other applications ensure the smooth functioning of your e-commerce website.
If you choose an efficient WooCommerce CRM tool/plugin, you can get many positive results that will significantly affect your sustainability in the market. So what are you waiting for?