You must capture visitor information to generate contacts, leads, and sales from your website. A fantastic way to achieve this is using web forms. They can be used to make surveys, quizzes, or simply gather information about clients, which can be helpful in the future when promoting your business or a product.
Whether you want to add a login form, a customer registration form, a newsletter form, an order form, a customer support form, a donation form, or a job application form to your website, you'll need a form builder to set things up without having to fiddle with the code.
We've compiled a list of the top, hand-picked form builder tools you should consider purchasing in 2022. Let's go right into it.
FormDesigner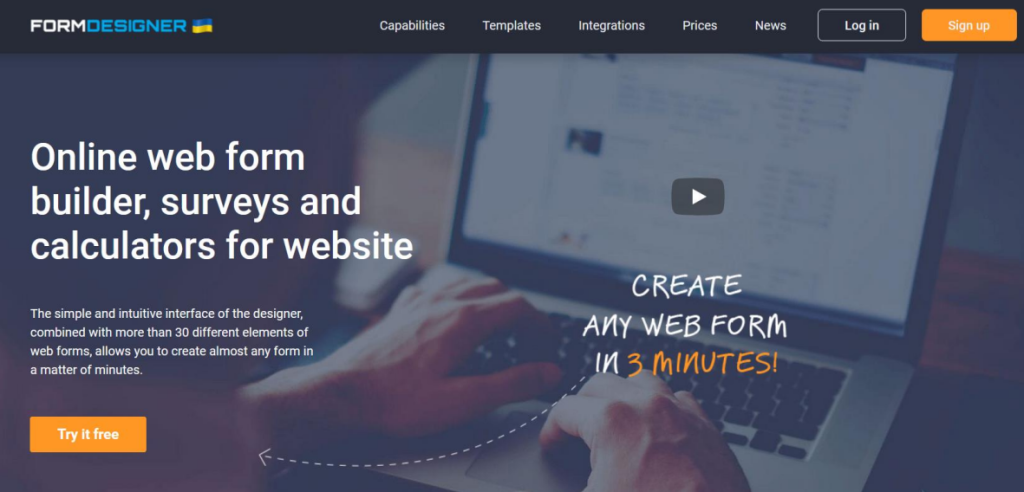 FormDesigner is a sophisticated online builder with a simple drag-and-drop editor and customizable options that require no programming or coding skills. It can help you create an online form that looks beautiful on desktop and mobile devices.
Other useful features include more than 90 form designs, 30 distinct question categories, Analytics integration, customizable form settings, smart redirection, and many more form configuration settings. FormDesigner is a form builder tool that will help you make the most of online forms while saving time and effort.
Zapof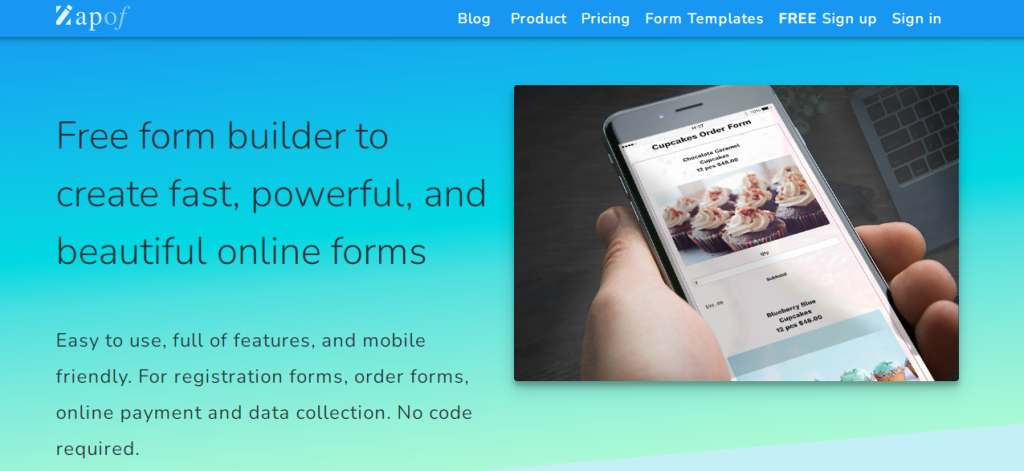 Zapof is a form builder that allows you to customize everything, including currency, numeric, text, date/time, options, rating scales, ranking, constant sum, yes/no choice, and checkbox.
This quick form builder was designed to rise even to the highest of standards and help you create a unique form that will provide you with all the information you need from visitors. You will be notified via email after the user has submitted his form answers and can access the data.
Formly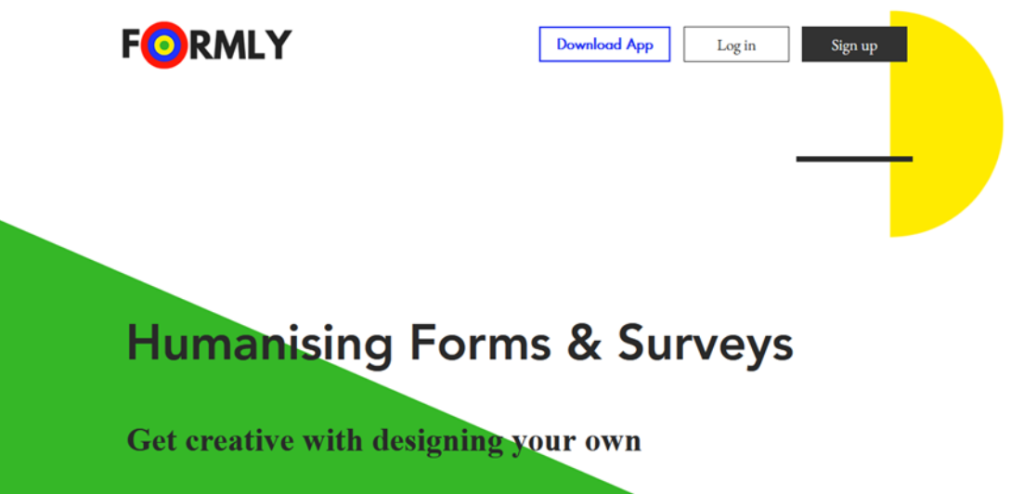 If you need a form builder to help you design colorful, personalized surveys for gathering various data Formly is the tool for you. Collecting information from people has never been easier or more engaging than with Formly, even if you are currently offline.
You can use it to set up conditional email notifications and collect money from users in a matter of minutes. Plus, Formly also allows you to personalize the form URL based on your preferred domain and even add your own visual identity to the form.
Growform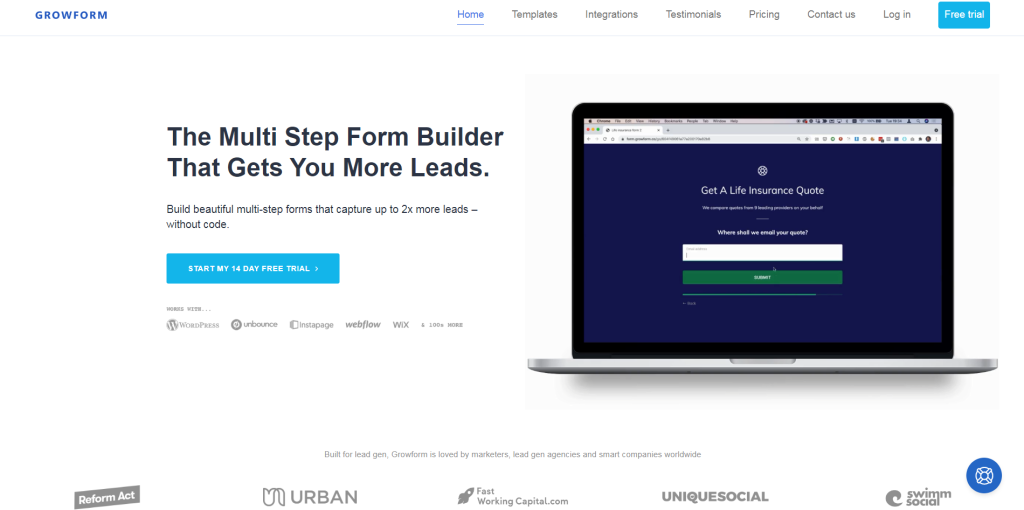 Growform is a builder tool designed to assist you in producing eye-catching, effective, and anything-but-boring multi-step forms. The forms will display and function flawlessly on desktop and mobile devices, capturing more leads and driving more traffic to your website.
The program provides more than 20 form templates, but if that isn't enough, you can quickly change pretty much any aspect of your form, including the fonts, background, colors, and custom CSS.
Headlessforms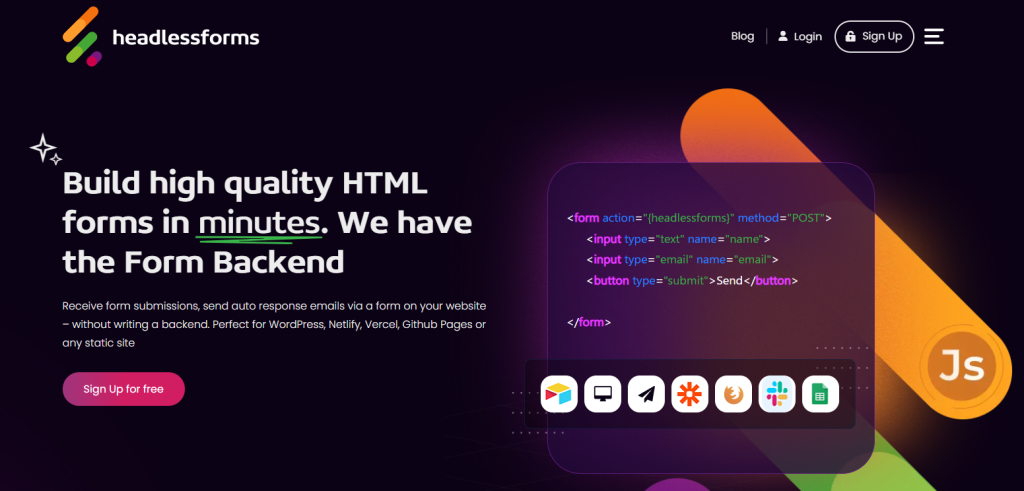 Headlessforms is another fantastic tool for building forms, receiving form submissions, and sending automatically responsive emails. Thanks to Headlessforms, which offers form endpoints and is ideal for websites built with Netlify, Vercel, and other platforms, it has never been simpler to collect submissions from clients and other website users.
You can quickly design HTML forms using the form builder and a user-friendly interface. Regarding receiving submissions, Headlessforms has a spam filter that will keep all undesirable email messages out of your inbox. Even third-party apps can be integrated with it to bring cutting-edge functionality.
Formcake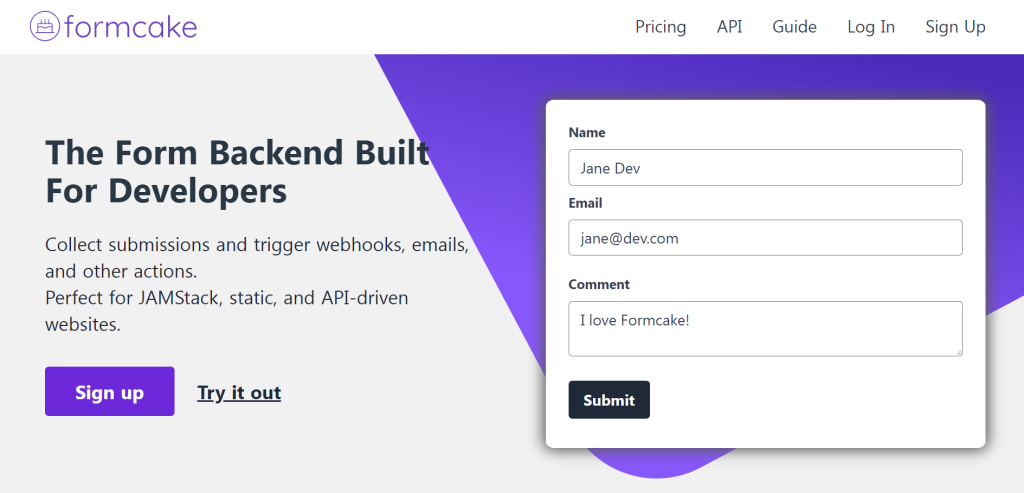 In keeping with the theme, Formcake is a handy form builder tool you can use to construct HTML forms without any prior coding experience. You can manage everything with its help, including file uploads, integration support, and virus handling.
Even though developers created it for developers, it is incredibly simple to set up and use and was created to save you both time and money. Formcake has zero dependencies and lets you put up an infinite number of forms.
Formvio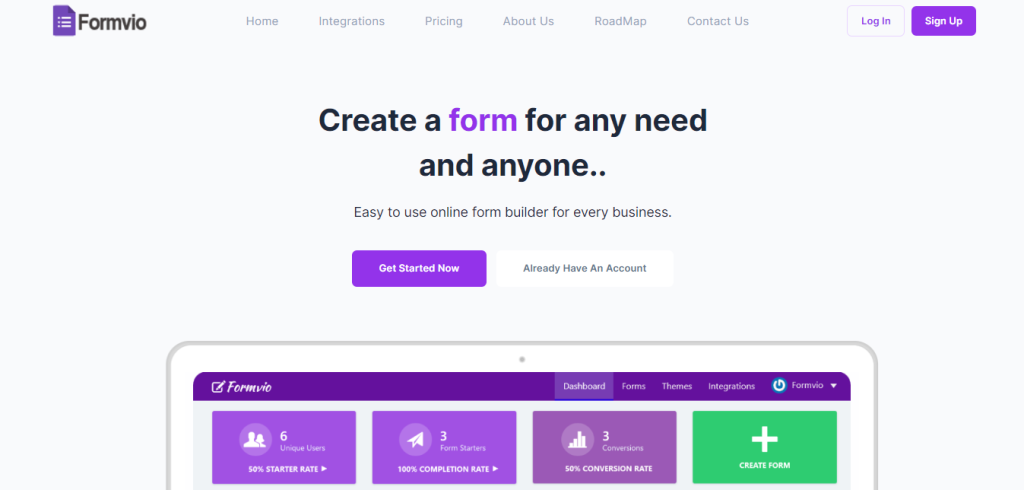 Formvio is a tool that gets right to the solution when creating the ideal form for your website. This tool gathers whatever type of data you need, whether the user is engaging via desktop or mobile phone, and requires absolutely no coding knowledge.
Filling out forms will be improved with customizable backdrops, colors, fonts, and page breaks, making it anything but monotonous. Your information will be gathered and accessible as soon as the user submits it, eliminating the need for you to download or export it. Instead, you will be notified through email as soon as the user completes the form.
Additionally, Formvio has integrations with various tools, including Mailchimp, Webhooks, and Stripe, and it intends to add more in the future. Last but not least, Formvio provides a variety of ways to distribute your form to an audience, including standalone links, QR codes, and direct embedding into websites.
Conclusion
Let's face it, doing paperwork is tedious and time-consuming. But, you can make it enjoyable for your clients to fill out forms and surveys with a little assistance from the form builder tools mentioned above. Adding some customization and personalization can make your forms more engaging, visually appealing, professional, and suitable for your company's website.
A straightforward drag-and-drop builder and a dashboard are included in all the solutions above, allowing you to keep track of all your forms and submitted data. The stated form builder tools can be used without prior coding or design experience, and everything can be up and running in minutes.