Udemy coupon code! Get any course for $10 this Summer. That's up to 96% Off!
Udemy is an awesome training center where you learn everything from programming, painting, yoga, and more!
Keep cool this summer with over 10,000+ online courses for only $10! Promotion ends 7/30 at midnight.
Get professional training and become an expert in a few months. All courses are video walk-through. Meet great authors like Guy Kawasaki, Seth Godin, Alun Hill, etc
WHAT CAN YOU DO ON UDEMY

We're the world's online learning marketplace, where 7 million+ students are taking courses in everything from programming to yoga to photography–and much, much more. Each of our 30,000+ courses is taught by an expert instructor, and every course is available on-demand, so students can learn at their own pace, on their own time, and on any device.

3 things you can do;

learn a new skill
Teach online
Train Employees
Udemy Coupon Code – Up to 96% OFF
As you read above, there are over 30,000 courses on this platform. As a matter of fact, I just bought a course on freelancing by Seth Godin.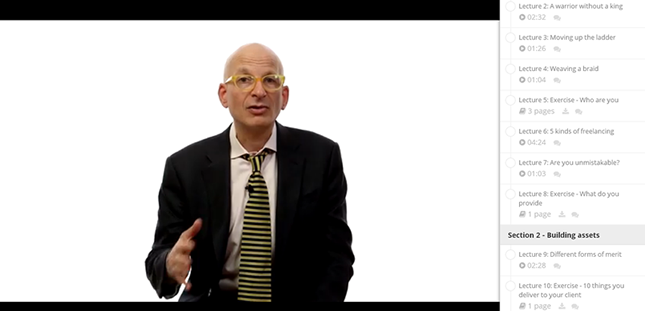 How to apply this coupon code
Click here to go to Udemy.com. The code will automatically be applied to all courses.
Here is what happens when you apply the coupon code
Here is an excellent course how to succeed on Udemy. To get this course, you'll have to spend a whopping $300. But guess what it boils to after applying the coupon code!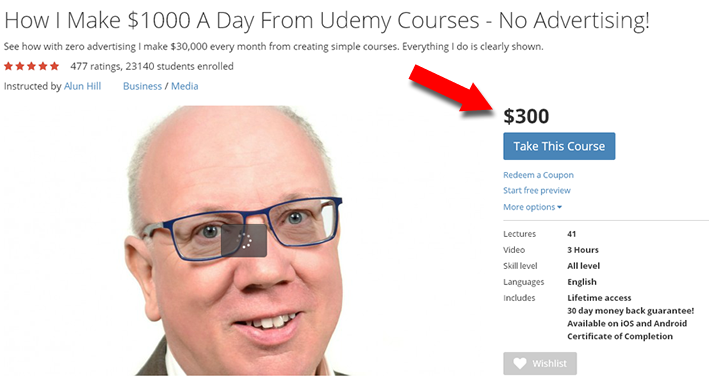 After applying the coupon, here is the new price!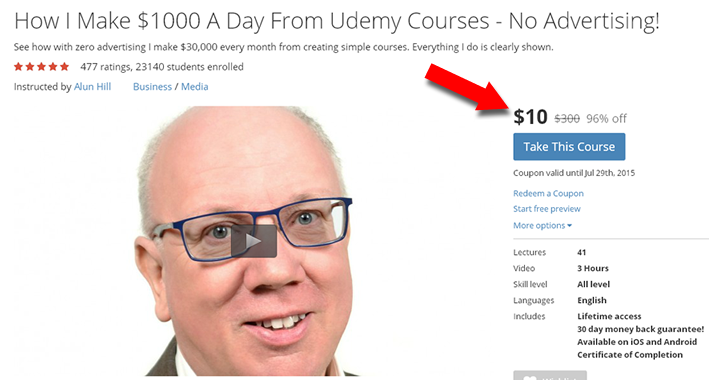 That's up to $290 off. What a huge discount. Never seen before so hurry to buy as many courses as possible. Click here
Udemy covers a lot of topics. You can be trained in as many different topics as are available. Here is the list of main categories.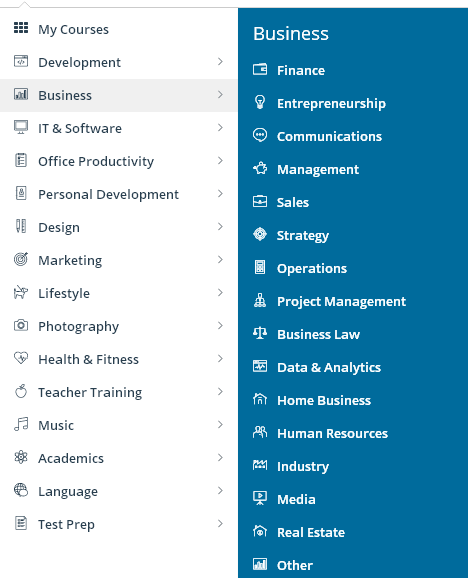 Development, Business, IT & Software, Office Productivity, Personal  evelopmentD esign, Marketing, Lifestyle, Photography, Health & Fitness, Teacher Training, Music, Academics, Language, Test Prep.
Go to Udemy and purchase any course now for $10 before it expires.
Please leave a feedback how this code works for you.