In the last two years, video content has taken the primary place on social media sites. More than 60 percent of people watch video content every day. It is estimated that in the next year or two, video content will take up more than 80 percent of all Internet traffic.
In the past, recording video content and commercials cost a lot, and not everyone could afford it. However, with the rapid expansion and popularity of video content, anyone can make it with minimal investment.
Below we will introduce you to some great tools to help you create video content for business.
1. Animoto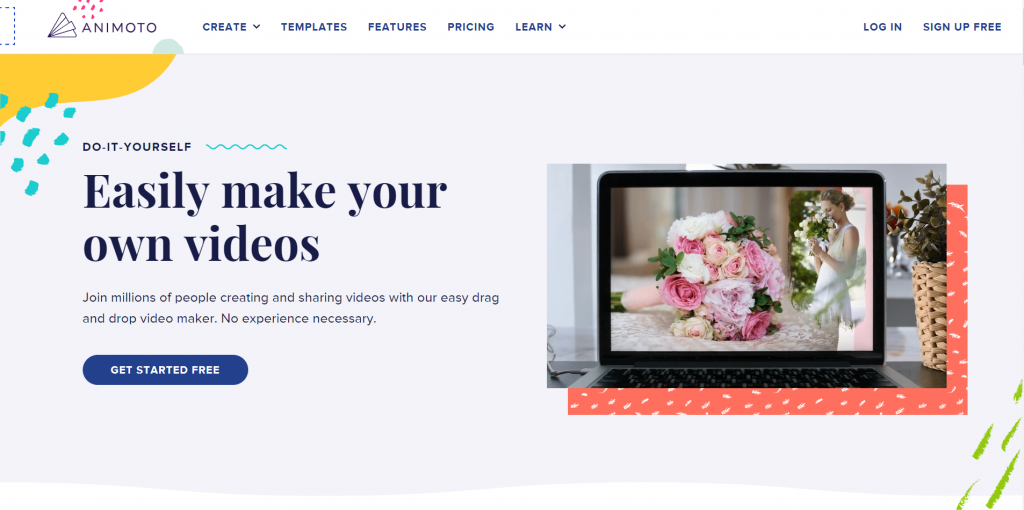 Animoto is one of the most famous tools on the market designed to create video content. Using it, you can create very complex and long marketing campaigns that look great and feel professional.
You can create different marketing videos within the free version, but the video you make with the free version will have the Animoto watermark. If you decide on one of the commercial versions, you will get many additional options to create professional marketing campaigns.
The commercial version of this great tool starts at $15 per month and offers the creation of an unlimited number of non-watermarked videos. If you opt for the more expensive option, then you will pay $39 per month, and then you have the option of selling videos.
2. Biteable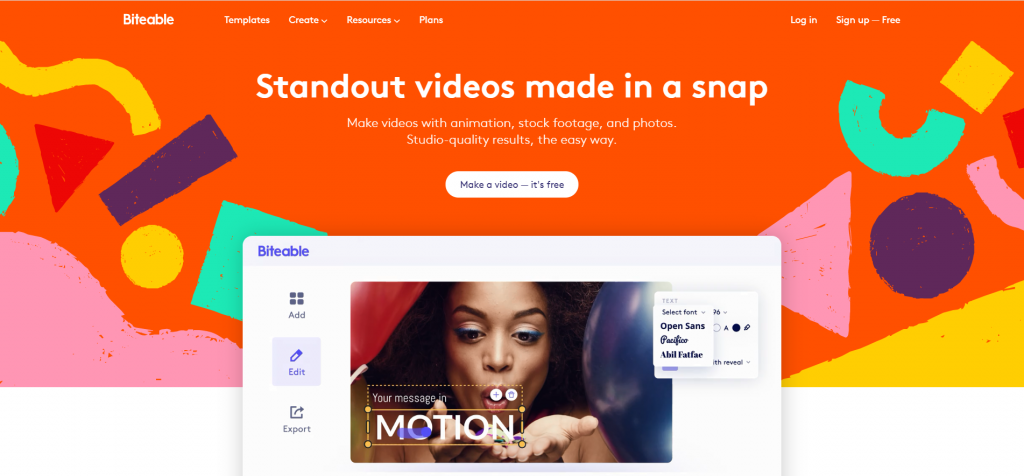 If you're in a time crunch and want to create a very effective video fast, then Biteable is the right tool for you. Biteable is considered to be the simplest video creator in the world. You can choose one of the many templates to use in your video, and then you can insert the soundtrack or text you want.
The user interface is very simple; you will do most of the work using the drag-and-drop function. The commercial version of this great tool costs only $15 per month.
3. Voices
Voices is an online platform that helps professional voice actors with those wanting to hire them to work on different projects. The platform is extremely straightforward and easy to use, and you can get an account up and running quickly.
You can browse through all the different levels of talent and prices on the platform and find one that matches your budget. The price of voice actors varies depending upon a number of different factors, so there is no reason to wait!
4. Magisto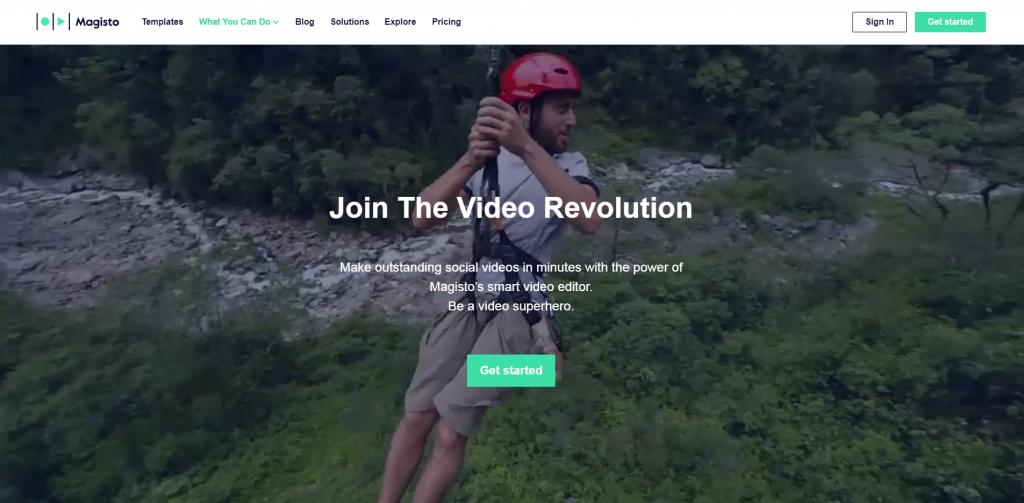 Magisto is considered one of the most powerful tools for creating video marketing campaigns. To create a marketing video, you can use videos that you have recorded yourself using your own cameras.
This great tool has an AI assistant to guide you through the process of creating videos from start to finish. If you don't have music to integrate into the video, there's no need to worry. Magisto has a lot of licensed music that you can use in your videos.
You can find Magisto in the form of an application for iOS and Android devices, and it is also possible to use it on a computer via a web client.
Since this is a very good and powerful tool, we can say that it is very cheap. The personal license costs only $4.99 per month, and the PRO version is only $9.99 per month. If you need some business options and need more detailed and professional edits, then you will pay $34.99.
5. Promo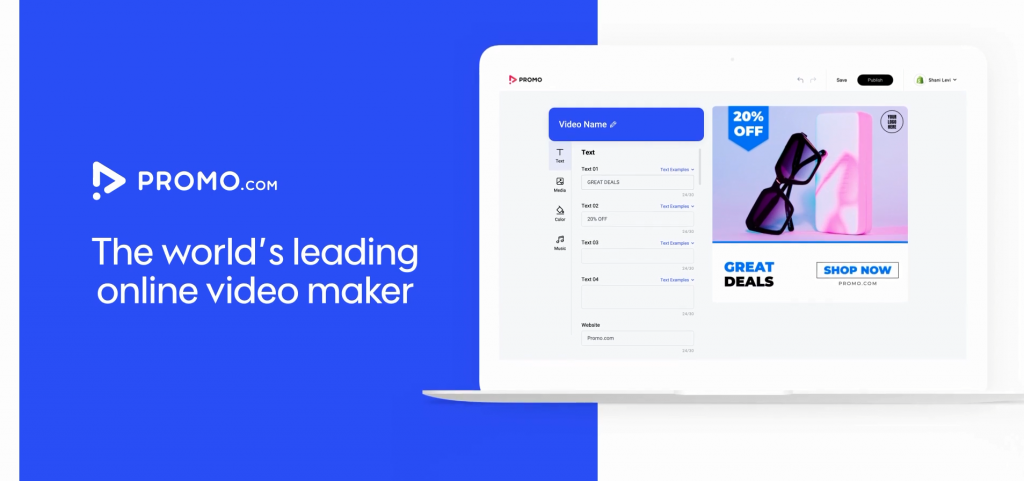 As its name suggests, Promo serves to enable brands to easily and efficiently create all marketing and promotional campaigns. Promo is a very serious company that has developed businesses worldwide and is a partner with Instagram, YouTube, and Facebook.
There are many licensed clips, photos, and sound recordings that you can use in your video marketing materials.
Promo has a free version where you can try most of its options. If you want some additional and professional options, you will pay $39 per month for the PRO version and $249 per month for the Enterprise version without any restrictions.
6. Videoshop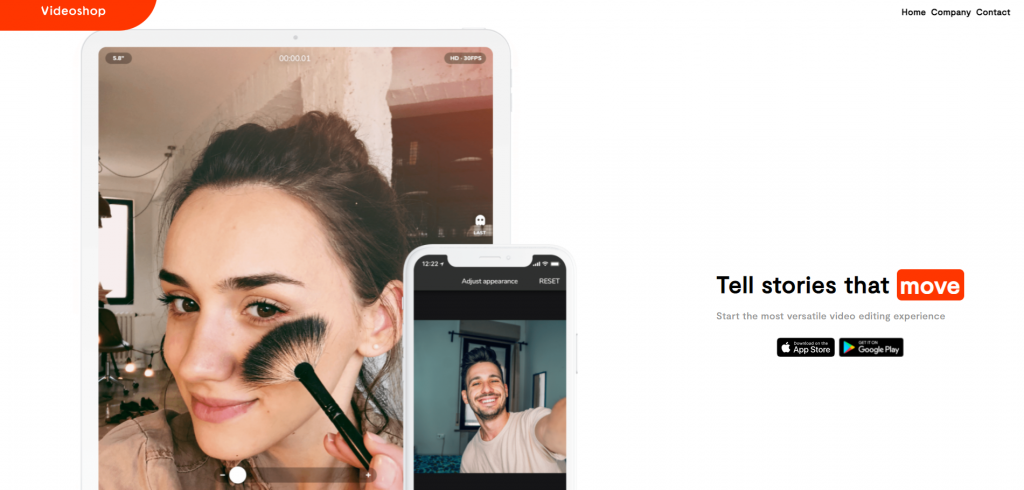 Videoshop is a great tool for creating simple videos that will later be shared on social networks. It is great for beginners and people who want to make a quick video marketing campaign. This powerful tool has a free version, but inside it, there is a watermark on the video showing the location where the video was taken.
If you opt for one of the commercial versions, this watermark will be removed. The user interface is very simple, and even beginners will find it very easy to use. The creators of this great tool have placed emphasis on the user interface and ease of use. That is why this tool has a lot of users.
This is the cheapest tool we have listed. If the free version is not enough for you and you want to add some options and features, then you can buy the PRO version with one click. The PRO license for Videoshop costs only $4 per month.
Final Thoughts
Without quality marketing campaigns, brand development will be slow and traffic low or non-existent. Since most internet users watch videos every day, we think it's time to replace regular marketing campaigns with video-based ones.
In this article, we have listed the top 5 tools for creating great marketing campaigns, and it is up to you to choose which one to use. Since most also have a free version, you can try them all and then choose your favorite.