Spyic – the #1 app to silently track any mobile phone in the world!
The question that most people have been asking is if you can hack an iPhone. If you are also looking for answers, then I can comfortably say that your concerns are addressed. 
You may also want to know how to spy or monitor any mobile phone without them knowing. The truth is that what seemed to be a difficult task before is now easier. You can now access the remote iPhone or Android phone that was once unreachable with just one tool and a few instructions. 
All you need are your reading skills and ability to follow the requirements. If you are still in doubt, then read more about hacking apps for iOS here. I will be using a tool that has amazed hackers and amateurs all over.
We will break this post into two major Sections:
Hack an iPhone with Spyic
Spy or monitor Android with Spyic
[page_section template='1′ position='default']
Section A – Hacking iPhone
[/page_section]
Part 1: iOS App Hacking by Spyic
Spyic is a leading global monitoring application that can be used to hack both Android and iOS devices. We will, however, be focusing on the Apple side. 
With Spyic, you can view someone's calls, messages, social media activity, browsing history and GPS location remotely. In iOS, you don't need to install it on the targeted device, which means there are also no downloads.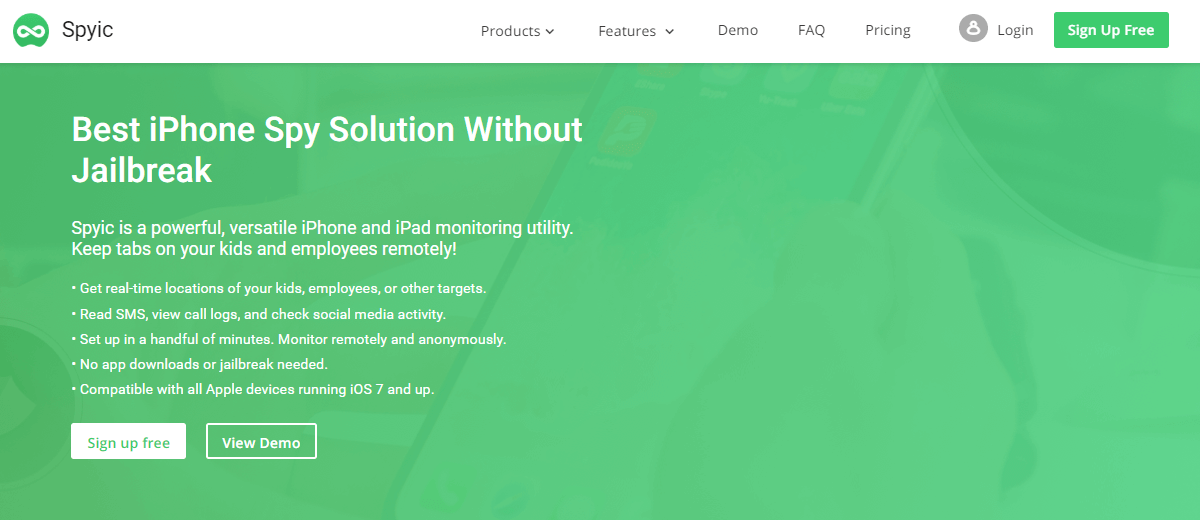 It's also a non-jailbreak solution, which means it does not tamper with the phone's OS to fetch the information. You only need the iCloud verification after registering an account to get started. 
Since everything here is web-based, Spyic is compatible with any browser on any device. The simplicity of use and the enormous results captured the attention of big outlets such as CNET and PC World. The next thing was all about Spyic featuring there.
Now, it's an app that has inspired millions of users in more than 190 countries. If you want to join the wagon, you need to visit Spyic and see what it can do to an iPhone. 
Part 2: iPhone Hack Features
With Spyic, you can hack an iPhone and get more than what you are you are looking for. Here are some of the things you can see from the Apple device:
Contact details:

You can see all the saved numbers and owners' names. 

Location tracking:

Spyic shows you the phone's exact location and previously visited places. You can also use the Geofence feature here to alert you when the user visits restricted zones. 

Call log:

Here, you can access all the calls history. That includes the ongoing, incoming and missed calls. You will also know about the time they were all made or received. 

Messages:

You can view all the sent and received messages. This includes iMessages where Spyic gets everything, including the deleted ones. You also get to see the timestamps. 

Media files:

Here you will see all the photos and videos stored on the phone.

Browser History:

Every bit of internet activity is recorded here. You will see all the visited links and web-based applications. 

Social Apps:

in iOS, this feature has a dropdown where you can access WhatsApp and LINE messages. In WhatsApp, you see everything from the conversations to the shared photos, memes and videos. 

Calendar:

Here, you will know about all the notes made and the upcoming events. 

Applications:

All the installed applications can be accessed using this feature. You can also click on them to see what is happening. This is useful if the device has third-party social apps you would like to access.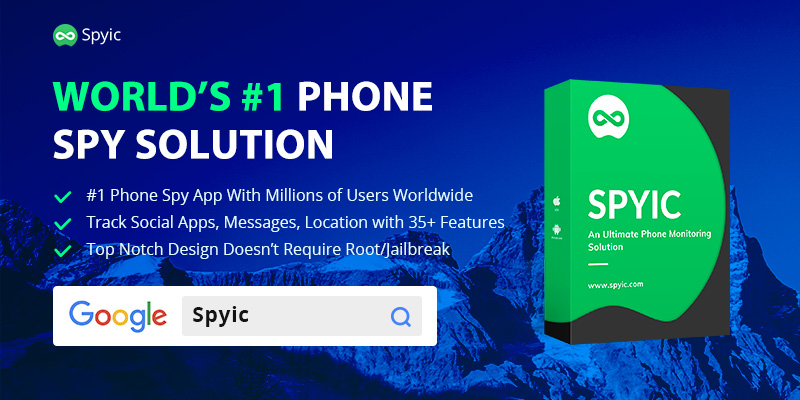 Part 3: Procedure to Hack an iPhone 
Now that you have seen the features you can access using this application, it's time to show how to hack. First, here is what you need.
3.1 Requirements
The iCloud details of the phone you want to hack

Make sure the phone has iOS version 7.0 or above

The two-step verification must be disabled before you start

A valid email address

Reliable internet connection
3.2 iPhone Hacking Procedure
Visit Spyic website and create an account there. Use your email address and password.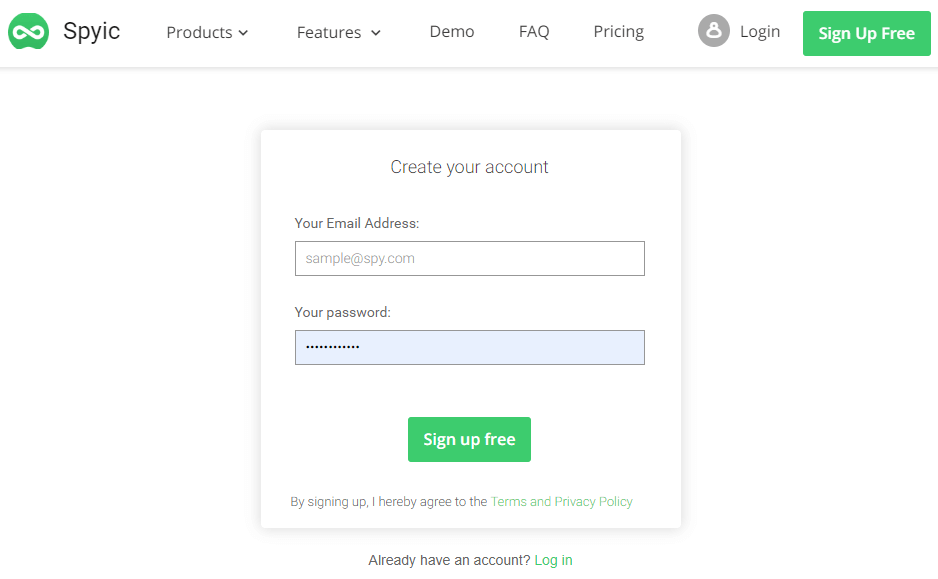 Next, select the Apple icon to continue.

You will see various Spyic's plans. Choose the one that suits you and make the payments. 

You will receive a confirmation email with the receipt, set up instructions and login details.

Now, go back to your Spyic account by logging in using a different device.

Verify the iCloud details of the iPhone or iPad you want to hack.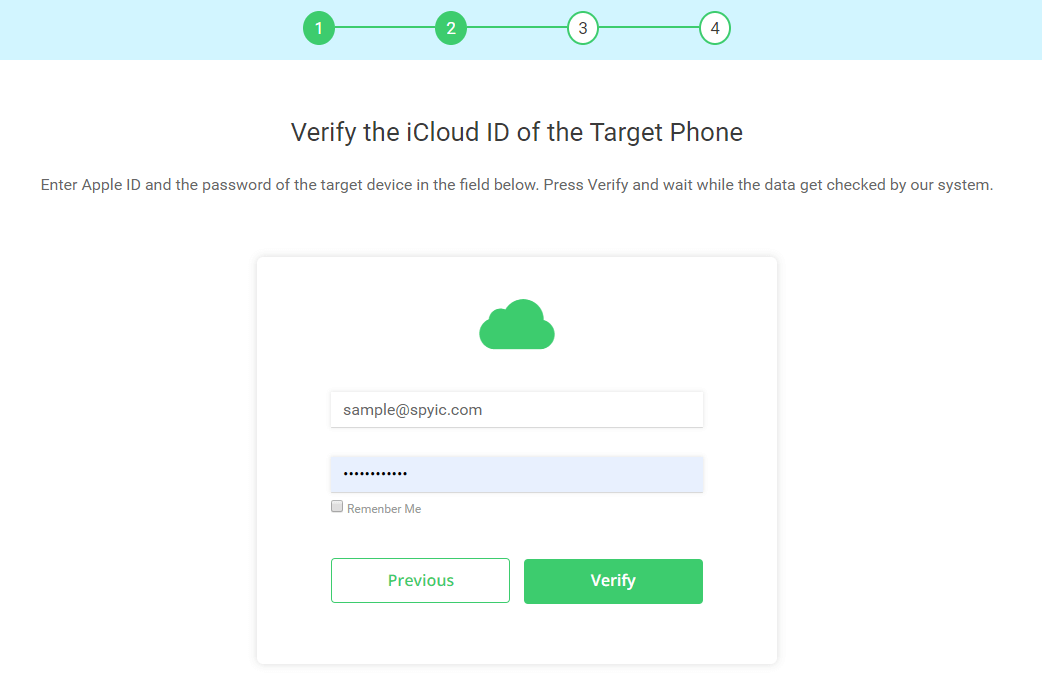 After that, select the device you want to hack. If the user has more than one device under the same cloud, choose the one you are aiming and proceed.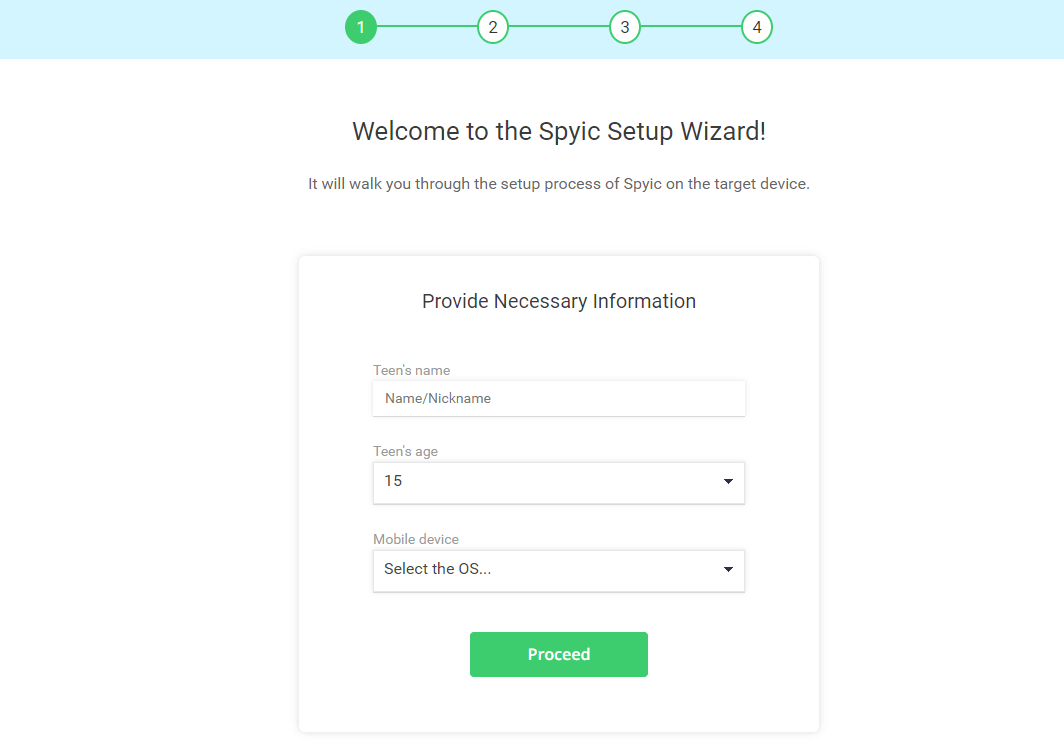 Wait for Spyic secure cloud to sync with the iCloud before seeing the dashboard. 

Once the dashboard appears, you'll see features on the left and a summary of the phone's information on the right.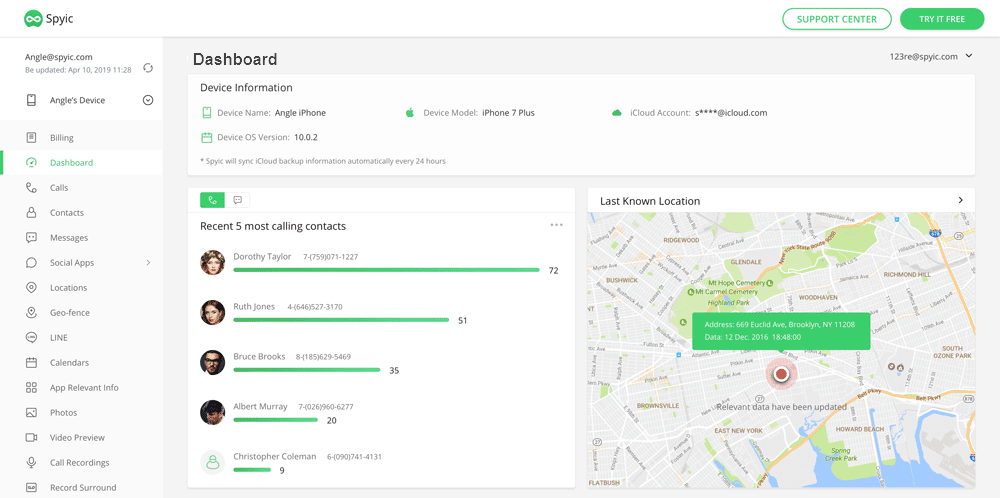 You get to see all the features we have mentioned in the previous section and more. Click the elements one by one to see what Spyic has fetched from the now, hacked iPhone. 
Part 4: Why Should You Trust Spyic to Hack an iPhone for You?
Spyic does not need you to download or install anything on the device you want to hack. iCloud credentials are enough.

No jailbreaking required. Spyic is a non-jailbreak monitoring solution.

You can view the control panel using any browser on any device. Spyic is fully compatible.

The updates are real-time.

It does not drain the battery while syncing the information. 

You can choose to stop hacking remotely via the panel.

You can hack an iPhone and keep its track regardless of its location.
[page_section template='2′ position='default']
How to Spying An Android Phone
[/page_section]
In this section, we will be looking at how to track Android Phones or Tablet with Spyic system.
while you do not need any app for this app to work with iPhone, you will need to install the Android app for this to function.
You'll be required to follow three simple steps:
Registration and preparation.
Install Spyic on the target Android phone.
View monitored data.
All these instructions are available here
Monitor in Stealth mode with Spyic
One major concern is whether or not the spying app is detectable. It's actually not. The stealth mode of Spyic Android version makes it to run at the background, 100% completely hidden. It also uses a negligible amount of system resources so there is nothing absolutely to worry about.
Conclusion
Like I told you, hacking an iPhone, spying and tracking any smartphone is now easy. You don't need all those hacking techniques to access one. Spyic works by only feeding the iCloud details. That is why parents and employers are finding it as an amicable solution to solve their worries. 
So, if you are looking for a reliable solution that will always give you results, go ahead and try Spyic. You'll thank me later.