SchemaNinja Review – WordPress Plugin to help you stand out on Search Engine Result Page. Get more eyeballs on your entries. Remarkably boost your Click Through Rate (CTR) and drive more targeted traffic.
Generally, search results on position #1 on page #1 of Google gets the highest number of clicks. But you can change that fact from today.
Even if you are on position #3 or above, you can attract more clicks than the entry on position #1.
What's the secret?
It's SchemaNinja! I will explain more in this SchemaNinja Review post so please read on!
SchemaNinja Review – Remarkably improve your CTR on SERPs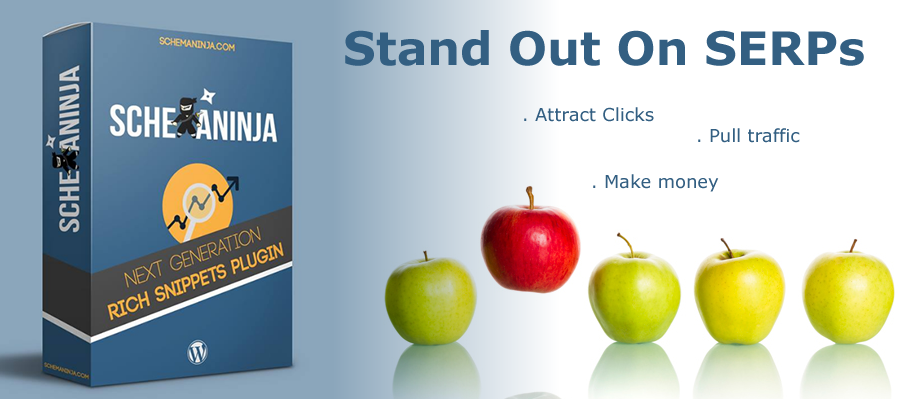 One of the best ways to make money online is Affiliate Marketing. But Affiliate Marketing seems tough. That's for folks who are missing the necessary ingredients.
There are many ways to waste your time in Affiliate Marketing and very few ways to get the best out of it. One of these few ways is by doing review posts.
Creating affiliate review posts is by far the best way to drive free targeted traffic to your offers and generate unfair amount of sales.
But for this to  be true, you need to get that traffic to your review posts. That's another tough part. But there are different ways folks drive traffic today. These are:
Social medial
Email lists
Banner ads
PPC
Natural search
Etc
We want to focus on Natural Search because that's free and can be very targeted. The problem here is to get your articles to show on Google page #1 for your targeted keyword. Being on Google page #1 and position #1 doesn't mean you've won the battle. A lot of entries on this most coveted position still don't get the clicks. They have very poor CTR. The reason is that the two well known factors (Call-to-action) that affect CTR are not in place. These are:
The page title
Page description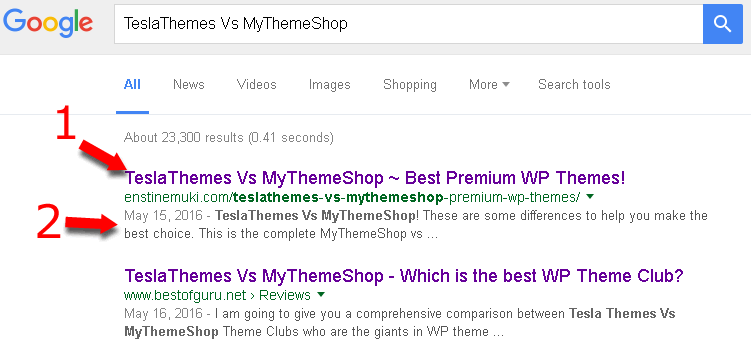 The description has a bigger impact on your CTR. Once you can capture the searchers' interest here, you are sure to have them click to your page.
But there is one factor that's missing and that carries even more weight than the page description. That's the star ratings, also known as schema ratings.
Maybe you've seen them on a google search or on Amazon, and I'm sure like me you've noticed your attention is caught up when you see a high star rating.
Schema ratings is an emotional trigger. Not only does it attract clicks from searchers, it also gives search engines a better understanding of what your content means.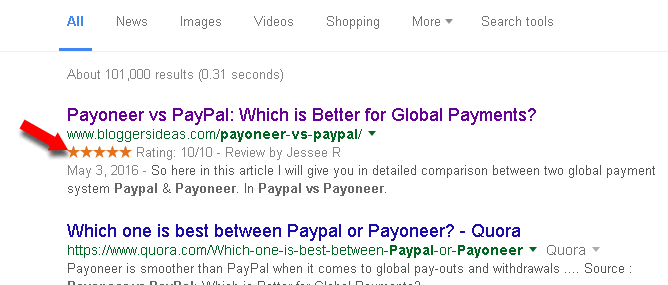 But how do you get those star ratings on your entries on search engine result page (SERP) ?
That's where this SchemaNinja review post is all about. I want to talk about a very simple to use WordPress plugin that will add that extra touch, to make your entries stand out on SERPs. This of course is very important as it has proven to work in so many cases.
You don't need any technical knowledge to get this setup and I don't want to confused you with jaw-breaking SEO terms. But I'll show you step-by-step how to get this thing to work for you.
Wait!
If you want to remarkably boost your income online through affiliate product reviews, you need to step forward and make the difference.
I know so many people are asking what type of site to create in order to start making some passive income online. You don't need to think further. I recommend starting a review site.
There are lots of hardware products out there you just should be earning a lot of money from. If you are still very confused, you may want to go to your kitchen and take a closer look at your kitchen knife. What about your blender or your cooker?
What about that thing you bought from amazon or ebay? Don't you think you can create a review site, sharing your opinion about these products and getting paid commissions on sales.
Now, once you've made up your mind to create product review posts, one of the things you need is a simple schema ratings plugin.
SchemaNinja schema ratings plugin is on the list of the best!
Let's have a quick video introduction to the plugin by one of the founders!
I have used many of such plugins, both paid and free. When I learned of SchemaNinja, my initial reaction wasn't taking me anywhere close to it. I thought I already have a couple of such plugins so why get another.
I was wrong!
Jitendra Vaswani is an awesome buddy from India. He's part of the team behind SchemaNinja so I got to private chat with him on Facebook. After testing his new plugin, i discovered this is unlike everything else I have running on my blog.
Two things caught my attention:
The flexibility of the plugin – Everything else I have sticks me to a couple of form fields. I have limited room within the plugin to rate any features on any product I'm reviewing. SchemaNinja wouldn't limit you at all. You have the flexibility to add points by clicking and automatically adding more form fields.
The recommendation feature – This is the killer feature that will help you make more money with your blog. You can practically turn your blog to a money making machine with this feature. More of it below.
I recommend you download this plugin right away
Go here and purchase your copy. Once you have it, here is a short video that walks you though installation and settings;
This video is quite simple. I know you will still need some more stuff to be able to add a few elements on the plugin widget.
Don't worry!
You will get a straight-forward document that will show you exactly where to add what. That will be delivered after you've made the purchase.
SchemaNinja Review – The Recommendation Feature!
To me, this is the strongest attraction of this plugin. This will help any user make real money from his blog. You are going to be able to make proper use of your sidebar and the after post sections of your blog.
This feature allows you create pretty recommendation boxes and attach them to your blog posts. It will automatically add the boxes to old posts so won't have to go edit them.
This is what it looks like;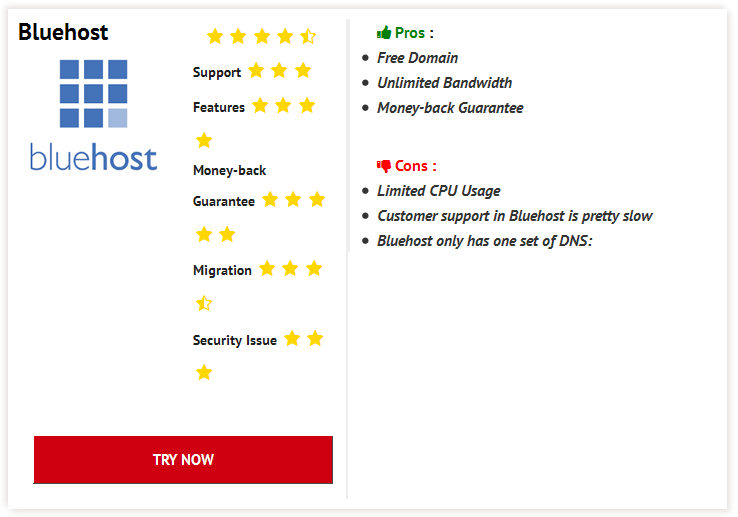 The below or above post spot of your blog is a very strategic position. Everyone that reads your article to the end and all your commentators will definitely have their attention attracted to this spot.
How do you add these recommendations to your blog?
Here is another simple video I'd recommend in this schemaninja review. This walks you trough creating and adding recommendations to the after-post and sidebar sections of your blog.
SchemaNinja Review – Will this Plugin increase my traffic ?
Google manually approves sites for which schema shows up in search results. So using SchemaNinja is not a guarantee for star ratings showing up an increase in traffic.
But once your site is approved and your entries on search result page start getting the rich snippet, you should expect some positive change in your traffic.
Most websites that use Schema Ratings often see a remarkable increase in traffic: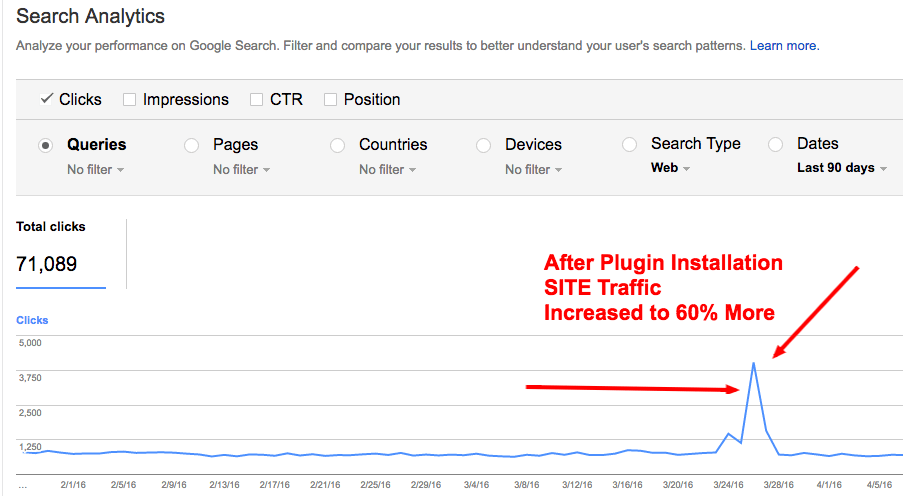 SchemaNinja Review- Will I make money with this plugin?
I don't just want to say yes.
If you get the plugin and don't put it to use, you definitely ain't going to make any extra money. But if you use it rightly, chances are that you will see more income from your blog.
Here are three ways tot make money with it:
Create affiliate product reviews and drive traffic from search engines.
Create recommendation boxes and place them on sidebar and after posts
Join its affiliate program and promote it to earn commissions.
If you are smart, you will inevitably increase your income with this plugin.
Other points to note!
I want to highlight some other points while I end this SchemaNinja review post:
SchemaNinja is SEO friendly. All links on the widget are nofollow so don't worry about running into trouble with Google
The plugin has been tested to be compatible with leading caching and security plugins.
The plugin doesn't have any significant impact on your blog's load speed.
The support team is always there to help you with any assistance you need.
Conclusion
Now I think you've had enough information to decide whether to grab a copy of this plugin or not. My SchemaNinja Review post is meant to help you see more clearly what this plugin is and what you get/what you don't get should you decide to buy.
But the plugin is actually running on this blog. So if you too want something that will help boost your income, buy your copy too.
Let me hear what you think about it in the comment box.